Apple's highly-anticipated Worldwide Developers Conference (WWDC) happened early this morning Australia time, and Tim Cook announced 'Vision Pro', its very own virtual reality headset.
Vision Pro was years in the making, and was the highlight of WWDC. Cool, nice, very slick, very neat. Shut up and take my money, whispered Apple fanboys, but not everyone was stoked about it.
How much does it cost? US$3,499, or $5,300 Australian dollars. Yes, that's more than a fresh graduate's monthly salary, and around 247 hours of working at the Australian minimum wage. If you're now thinking twice about purchasing it, that's okay – here's what else you could get with the same amount of money instead.
1. The PlayStation 5, six of them
The Vision Pro headset won't be available until next year, so instead of waiting and pining, why not get your hands on something that will give you instant gratification?
Sony's PlayStation 5 is available at Big W for $799. This means you could buy six of these with the Apple headset money.
After buying one PS5, why not drop by EB Games and grab a couple of AAA games, like The Last Of Us Part I, Ghost of Tsushima, and God of War: Ragnarök? You could buy a few copies of those and distribute it to your mates for an epic video game night, and still have some money left over for a Nintendo Switch console with a special Legend Of Zelda design that is selling for $529.
2. 200 tickets to Barbie and Oppenheimer
Both films won't be out until late July, but it's time to dress up for the cinema (in black and pink only, we should add).
A standard adult ticket for a movie at HOYTS in Melbourne costs $24.50. This means you could buy 215 tickets for your friends and family, and easily fill out the whole cinema. Game night with PS5 on Saturday, check. Movie night on Sunday, check.
3. The most expensive VIP package to Splendour In The Grass
With A-list acts like Lizzo, Flume, Mumford & Sons, and Lewis Capaldi, how could you not be at Splendour this year?
With $5,300, there will be no more camping at the venue and risk being in a swamp, because you could easily purchase the most expensive 3-day VIP Village Event Ticket and Hotel Package, which starts at $1,069.
You could select the fanciest one bedroom suite with an ocean view at Mantra that sleeps up to three people for $2,638. After that, you could even go for a pre-party event at $45 per head, and a Sunday brunch at $95 per head.

This all comes to a grand total of $2,775. So, you'd still have $2,525 left–hang on, this means that if you fork out another $250, you'd get two luxury VIP packages for Splendour!
4. Very nice furniture at IKEA
Adulting means geeking out over nice furniture and becoming a plant mom or dad. $5,300 is enough money to furnish a one-bedroom apartment with basic necessities.
We browsed IKEA's online catalogue, and assembled a simple, minimalist design for $5,300 that comes with plenty of storage space:
… and that would still leave you with $2,033 to spend. That would be equal to 193 plates of meatballs at the IKEA canteen, which is currently $10.50 per serve. Hell yeah.
5. Return flights to Europe
Everyone on your Instagram feed has jet off to Europe, and so can you if you decide to save money on a VR headset!
Currently, economy class return tickets on carriers including China Eastern Airlines, AirAsiaX, and others between Sydney and Rome in July cost around $1,700 to around $2,500. RIP, we booked late so prices have gone up, but you would still have enough money left to book a cosy little AirBnB in the city of Rome.
Let's say you're staying for a week in Rome: an AirBnB apartment near the Vatican would cost around $1,300 on average.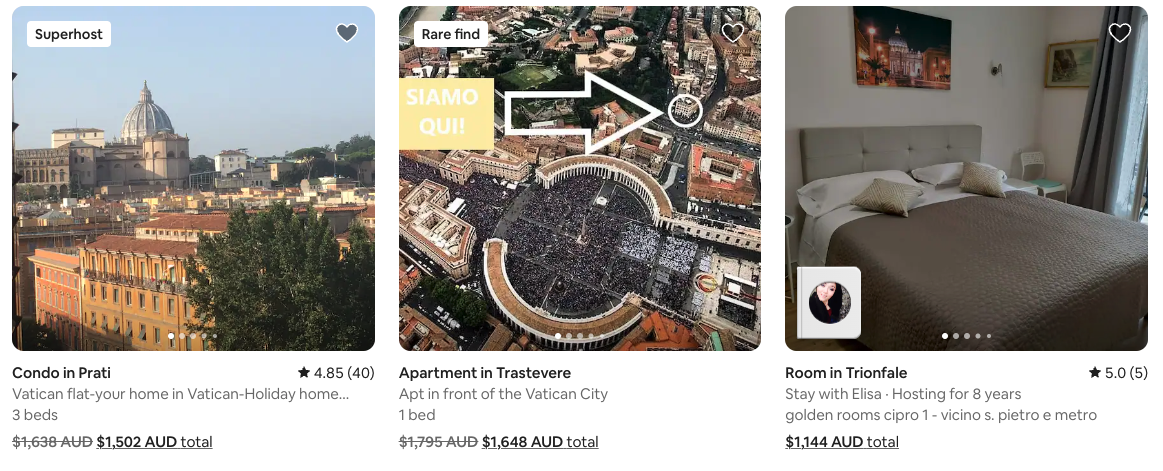 After a couple of days exploring the Colosseum, wining, and dining, you would still have a couple thousand dollars left to take the midnight train going anywhere. On Trenitalia, Italy's national train line, a one-way economy ticket is priced at around 38.90€ (AU$63) in July: you could then do it all over again.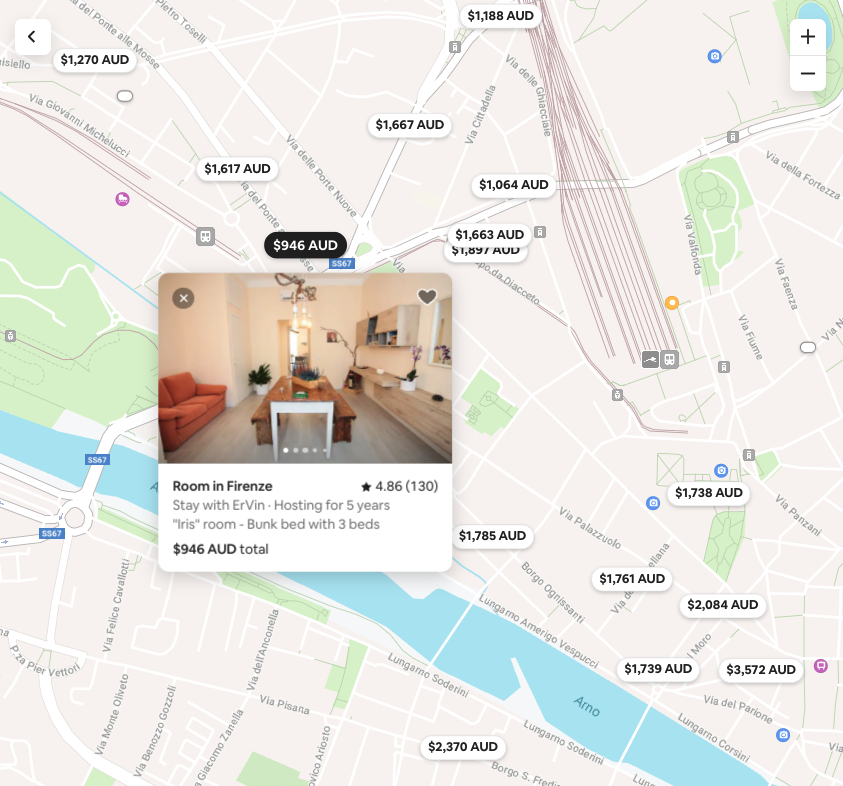 A cute AirBnB with bunk beds that is close to Florence's Arno River currently costs around $946. So, a single $5,300 VR headset would cover flights and accommodation, a.k.a the two priciest expenses when it comes to travelling. We did a rough calculation, and assuming that you're not dining at Michelin-star restaurants every single day, you would have roughly $100 left for miscellaneous purchases.
That's two weeks living, laughing, and loving in Italy sorted.
On TikTok, a video of WWDC attendees audibly gasping at Vision Pro's price point went viral this morning. Now, we understand why.