You have definitely heard of the cryptocurrency Bitcoin and maybe even Ethereum. But have you heard of XRP? And why is XRP in the news all the time? And why will the price of XRP make or break some investors? The Ripple court case is one you need to keep an eye on.
At the time of writing, XRP is the sixth-largest cryptocurrency by market cap. But what is it about XRP that could make millionaires or 'brokies' overnight?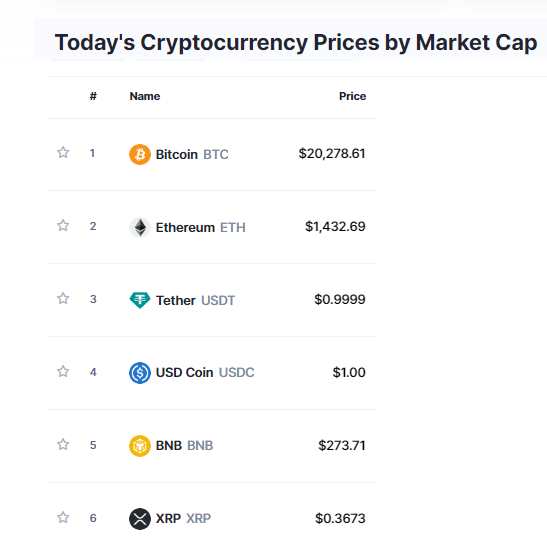 It's because of an upcoming court case. If the company that owns XRP wins, the crypto may go up in price. If they lose the case, the price might crash.
What problem does XRP solve?
XRP is a cryptocurrency made by a company called Ripple Labs. The X in a crypto ticker usually means "cross border" and the RP represents Ripple Labs, the parent company.
So how is XRP being used? Banks need to send money to each other for cross-border payments – this is the transfer of money between banks in different countries.
This can take days and be very expensive for both the sender and receiver of these funds. This is because sometimes chains of banks are involved and often, multiple currencies have to be found and swapped along the chain.
Instead of the traditional way of transferring funds, Ripple Labs provides a service using a network called RippleNet. All banks can theoretically be part of this network. Once in the network, banks just need to upload their local currency into a central pool. In the central pool, it is converted into XRP. Then the bank that is receiving the money gets the XRP converted to their local currency to draw out.
This takes a few seconds and makes money transfers between banks efficient.
Many well-known international banks and payment processors have joined the Ripple network to process payments, including Amazon. However, most other banks and payment processors won't join up until a court case involving Ripple gets settled.
Why is XRP in court?
Ripple is in the process of being sued by the US Securities and Exchange Commission (SEC).
The SEC is a US government agency that was set up theoretically to protect investors. They ensure buyers of securities (stocks, bonds, and other investments) get all the information they need before they purchase. The SEC also makes sure that companies follow the rules when they sell securities.
The SEC has suggested that the XRP token is a security and it must be sold like a security, meaning that the sale of the XRP token so far has broken the law. Ripple Labs say that XRP is not a security, so the law doesn't apply to them.
The XRP court case has been dragging on for a long time — since December of 2020 when the SEC filed the initial lawsuit. But the next judgement is expected at the end of March, which is why investors are deciding whether to buy XRP or sell it.
What could happen?
If XRP is ruled a security, there's no guarantee that the price will fall.
Brad Garlinghouse, Ripple's CEO, said the business would likely not be affected, and if it deemed a problem, they would move offshore.
"Most of our customers are non-US customers by a long shot and so we could absolutely continue to build the business and grow. It's just we would no longer be a US taxpayer where we paid probably a couple hundred million dollars in taxes here in the United States. I just think that it doesn't serve the US agenda to drive us offshore."
If Ripple Labs does indeed lose the SEC case, the price of XRP could plunge. Some pundits even imagine the price falling to zero. This would be bad news in an environment that has seen cryptocurrency prices fall across the board during the current 'crypto winter'.
In addition, Ripple Labs would probably have to pay a large fine and key executives could find themselves in further legal skirmishes.
The SEC case against Ripple would likely set a precedent for other cryptocurrencies. So this case is being closely watched by many people in fintech.
XRP Price watch
At the time of writing, XRP is priced at US$0.39.
Some big hitters have been making price predictions about what will happen to the price after the SEC case settles.
Veteran trader Gareth Soloway has said that if Ripple wins, the XRP price could reach US$1.
"XRP probably has $1 written all over it, but that's a big if right? Be aware that it is a question mark. We can only guess what the judge is going to do. This would basically set a precedent, which would give a lot of relief to many people. I think there will be a massive rally across the board. I hope it happens. But remember that this is a high-risk environment, and you don't know how it will go."

Gareth Soloway, trader
Michael Saylor, the Bitcoin-loving CEO of MicroStrategy thinks XRP sucks. He said, "It's just like Ethereum — an unregistered security. I think the best thing for the world would be if the SEC pretty much shut down all of it. It's all unethical, right? All of these other altcoins are committing securities fraud, Ethereum included."
VanEck is a global investment firm managing $68 billion in assets who say that the case will have far-reaching effects. "The SEC won its lawsuit against blockchain-based publishing company LBRY in November. With this case as precedent, we have lowered our probability of a Ripple victory materially."
Carol Alexander, professor of finance at Sussex University, said if Ripple wins, XRP could hit US$2.50, and if it loses, it could drop to US$0.50.
She said, "It is not like any other crypto. If it wins vs SEC it really will start to replace SWIFT."
Disclosure: The author is a holder of some XRP.