Kenya has suspended the Worldcoin cryptosystem and is investigating concerns over privacy and whether the scheme is legal. The government of the East African nation took the strong stance against Worldcoin at the beginning of this week.
Worldcoin is the brainchild of OpenAI's Sam Altman. The coin aims to allow more people to participate in the global economic system. The company says it will offer eligible people a universal basic income via crypto if they sign up with their biometric information. But there is controversy surrounding its user identification scheme and data protection practices.
In order to participate in Worldcoin, individuals are required to acquire a WorldID through a process facilitated by Worldcoin operators, where they must prove they are a real human at an orb. The orb scans the user's iris, then converts the scan into numerical information, which becomes the user's WorldID.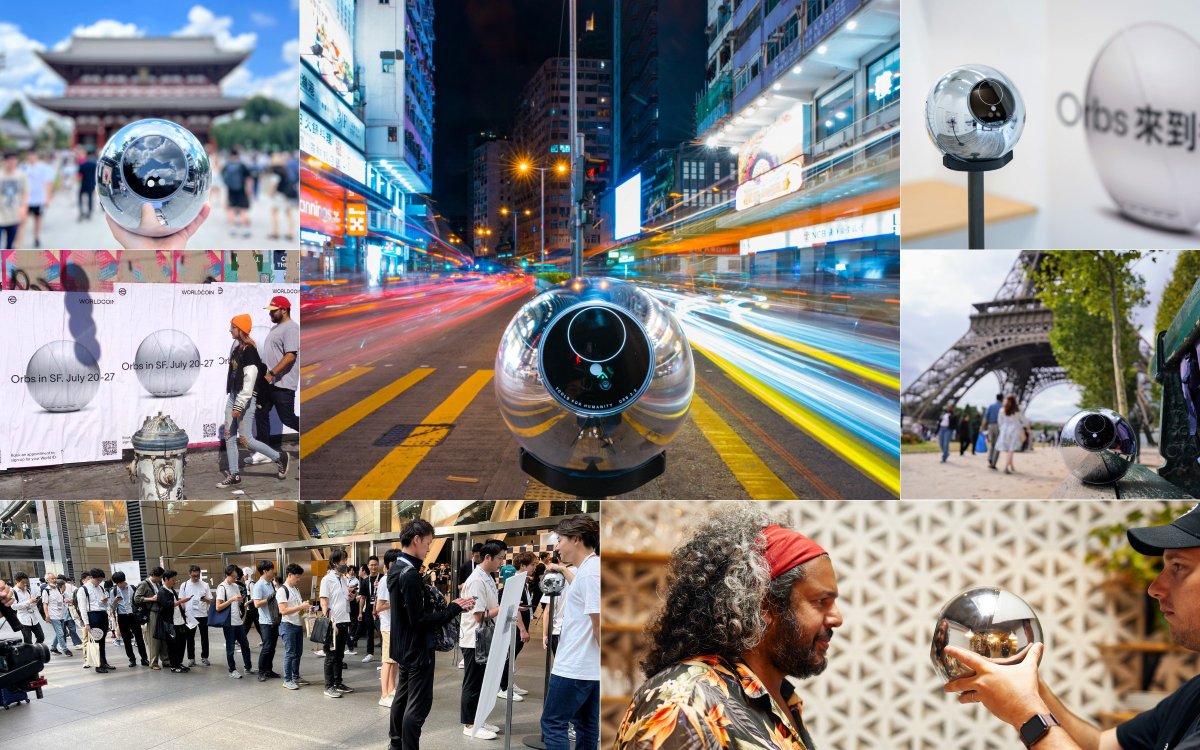 Ethereum co-founder Vitalik Buterin is one who is apprehensive about this particular procedure, and its potential implications for privacy.
Critics argue that such a process would enable the collection and storage of sensitive data, creating privacy risks for users.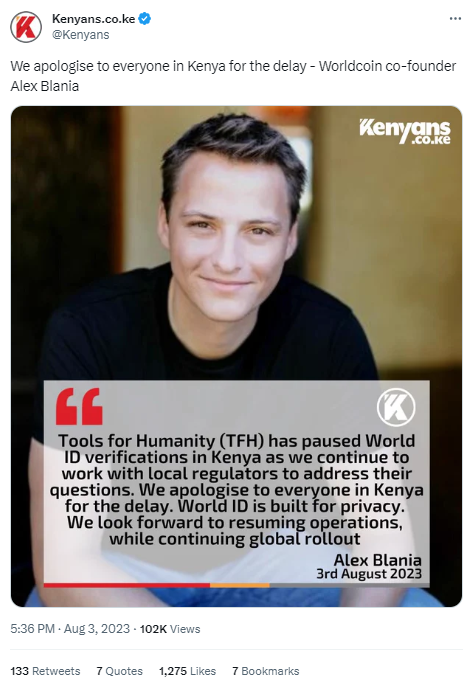 Kenya and the Worldcoin ban
Kenya's government says it has launched a comprehensive investigation to ensure the security of information obtained through Worldcoin, and to assess the potential risks associated with data harvesting.
According to the Kenyan Ministry of Interior: "The Government is concerned by the ongoing activities of an organisation calling itself 'WORLD COIN' which is involved in the registration of citizens through the collection of eyeball/iris data."
As the investigation takes shape, the Kenyan Office of the Data Protection Commissioner (ODPC) has issued a vital advisory to citizens, urging them to exercise caution when engaging with Worldcoin.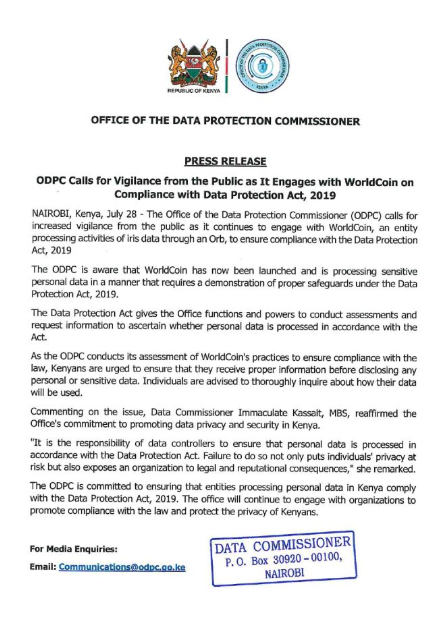 In a joint statement with the Communications Authority of Kenya, the ODPC noted the inherent risk of sensitive citizen data ending up in the hands of private firms without adequate regulatory oversight.
The legal implications of acquiring consumer agreement in exchange for monetary rewards are also under scrutiny.
Similar concerns have been raised in Europe, prompting data protection offices there to initiate investigations.