The Bitcoin price last night rose from $44,194 to $46,681 before falling again. The price currently sits at $45,057.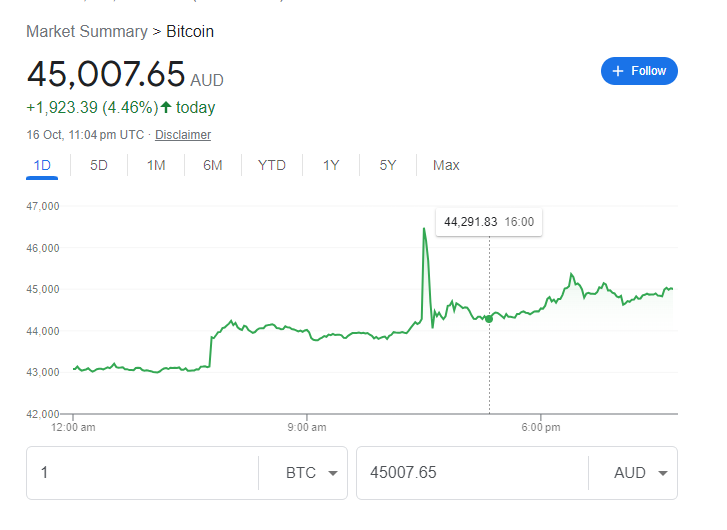 So what caused this sudden price rise (and subsequent fall?). It seems that a social media staffer at crypto publication Cointelegraph jumped the gun with unverified information. That is, they published a Tweet/X saying that BlackRock's Spot Bitcoin ETF had been approved.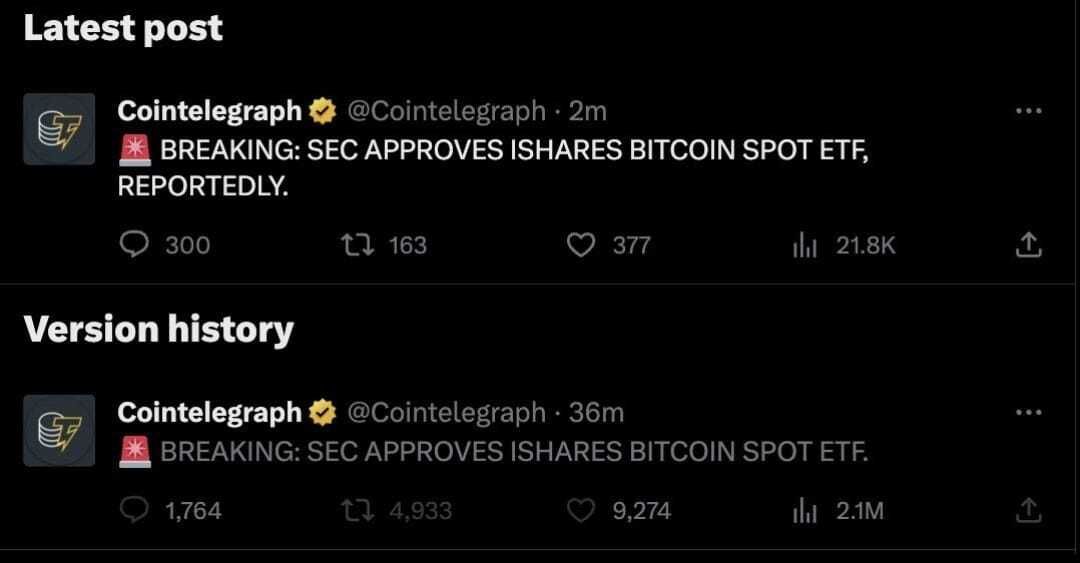 Why a Spot Bitcoin ETF would push prices up
A Spot Bitcoin ETF is a type of fund that could track the current price of Bitcoin and allow investors to buy and sell shares of the fund on a stock exchange. This would make it easier and cheaper for people to invest in Bitcoin without having to buy and store the actual cryptocurrency.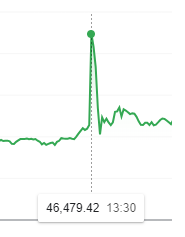 BlackRock is a large US-based asset manager, so its ETF could attract a lot of investors who trust its expertise. This could increase the demand for Bitcoin and drive up its price.
A Spot Bitcoin ETF would also signal that US lawmakers are more open and supportive of the cryptocurrency industry, which could encourage more innovation and adoption of Bitcoin and other digital assets.
Crypto enthusiasts have been waiting for the approval of the Spot Bitcoin ETF, as it could lead to a rise in the price of Bitcoin.
What happened
The "news" of the ETF being approved was incorrect. BlackRock, the biggest asset manager in the world, refuted the social media post yesterday: "The iShares Spot Bitcoin ETF application is still under review by the SEC."
"We apologise for a tweet that led to the dissemination of inaccurate information regarding the BlackRock Bitcoin ETF," Cointelegraph said on X. "An internal investigation is currently underway."
Regulatory approval in the US of a Bitcoin ETF from BlackRock would be a landmark event in the acceptance of the digital currency.
Larry Fink, CEO of BlackRock, once described cryptocurrency an "index of money laundering", but since then he seems to have changed his tune. Recently, he said that Bitcoin is "going to transcend any one currency".