As the demand rises for skilled workers in the blockchain industry, major crypto institutions have been diving into Australian higher education in a series of moves that will see the Aussie workforce upskilled for jobs related to cryptocurrencies.
Earlier this year, digital asset management firm Zerocap conducted guest lectures at the University of Swinburne Technology in Melbourne in a bid to kit out new graduates with deeper understanding of blockchain tech.
This week, Zerocap has taken another major step forward in the crypto education space, with Swinburne University giving them a seat at the table to help design the curriculum of the university degrees.
As a result, Zerocap are now assisting the university in designing their Masters of Finance and Fintech courses as well as their Bachelors of Business degrees to include further education around on-chain analysis, decentralised autonomous organisations (DAOS) and technical training in using crypto for cross-border payments. 
Australian sector
In conversation with The Chainsaw, William Fong, Zerocap's Treasurer and head of collaboration with the Australian education sector said:
"A big part of breaking down barriers between education, finance and technology is being involved in the transfer of knowledge between academia and industry."

William Fong, Treasurer of Zerocap
"We've found it both informative and rewarding to engage with the tertiary educational sector covering areas beyond the current centralised financial interest, and go into the scope of the metaverse, Web3, DAO creation and the tokenisation of assets," Fong added.
Swinburne's interest in pursuing further education around cryptocurrency signals a growing trend from tertiary education providers in providing their students with greater exposure to digital assets.

Speaking to this, Fong added that he's "had lots to talk about with the Swinburne students as crypto, blockchain and defi increasingly becomes part of mainstream finance."
The trend that Fong makes reference to seems to be spreading across Australia, with recent census data showing that Aussies are flocking to careers in STEM, with nearly 500,000 new additions to the Science and Technology sector since 2016. Additionally, a new report ranked Australia among the top leaders in crypto, with more than 236 jobs available in the blockchain field across IT, financial services, accounting and consulting industries.
University input: Binance makes a hefty donation 
Swinburne isn't alone in its recognition of blockchain utility either.
Two weeks ago, Binance announced it would be donating a hefty $300,000 to the University of Western Australia. According to Binance, the Web3 industry is a "largely untapped export for Australia" and expects there to be a high demand for talent over the next 3-5 years in the blockchain industry.
In a statement, Binance Australia's CEO Leigh Travers said that the donation from the crypto exchange would help UWA build out a blockchain-specific course, implement a brand new masters program for Web3-oriented post-grads as well as aid the institution in developing its very own metaverse lab.
In a statement, Binance Australia's CEO Leigh Travers said that the crypto exchange was excited to get behind university education in Australia:
"With Web3 adoption within organisations at incredible levels, we're encouraging university students to broaden their horizons and seek careers in emerging tech."
RMIT Still Leads the Charge
With all of this in mind, the most forward-facing institution in Australian education when it comes to blockchains is the Royal Melbourne University of Technology (RMIT), which launched its Blockchain Innovation Research Hub in 2017.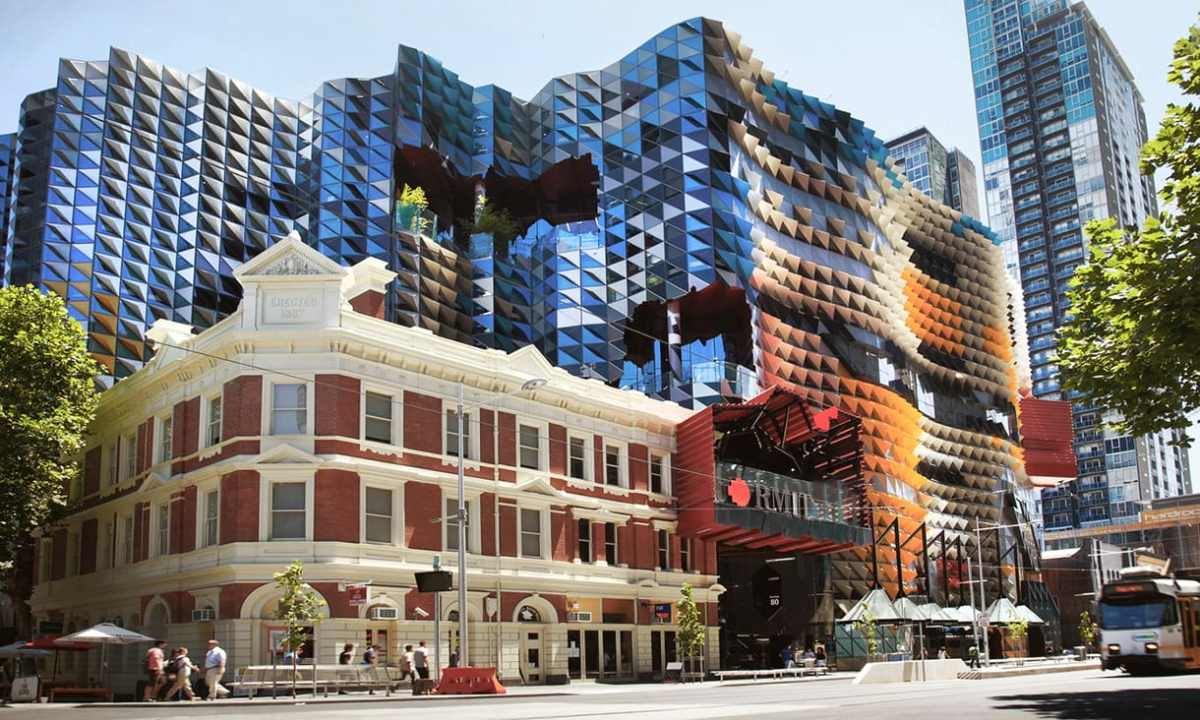 The hub claimed the title of the world's first research centre to focus on the social science of blockchain, choosing to develop and study the use cases of blockchain technology beyond the world of finance.
Earlier this year, the Blockchain Innovation Hub proposed a pilot program for a DAO that would be used to help the city of Melbourne recover from the lack of economic activity inflicted on them during the pandemic, as well as managing future repercussions that may emerge from ongoing hybrid working arrangements.
All of this paints a relatively clear picture that digital assets and the technology that powers them continue to expand their real world utility. As they do so, they gain increasing recognition and legitimacy in the world of mainstream finance and beyond.