The Chainsaw Weekly Wrap: Another crazy week in the world of Web3. Here's everything that happened over the last seven days, condensed into an easily digestible wrap up for your reading pleasure in another edition of The Chainsaw Weekly Wrap. 
The Chainsaw Weekly Wrap: This week in Web3
This week we kicked things off with Elon Musk announcing that payments may soon be coming to Twitter. According to a Tuesday report, the social media platform is currently in the process of applying for licenses and designing all of the necessary software to bring fiat currency payments to the app.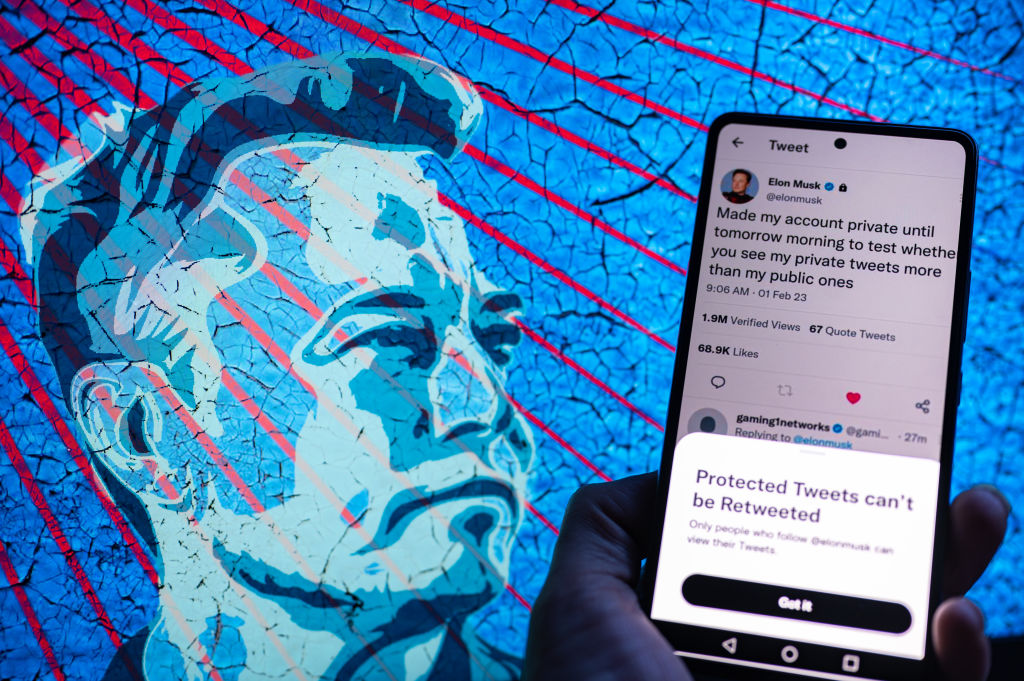 This is reportedly all part of Musk's plan to turn Twitter in a "super app" and create new sources of revenue for the struggling social media platform, which reported a yearly revenue drop of 35% midway through last month.
Internal sources at the company said that Musk wants all payments on the platform to be conducted in fiat as the "first and foremost" priority, but he wants the systems to built in a way that allows for crypto capabilities to be implemented later. In a pitch deck presented to investors in Twitter's acquisition deal in May 2021, Musk claimed the long-term goal for Twitter was to bring in about US$1.3 billion in payment revenues by 2028.
The Chainsaw Weekly Wrap: Azuki hacked for $750k
In less fun news, holders of the popular anime-inspired NFT project Azuki fell victim to an attack that saw hackers make of with a total haul of US$750,000.
All of this went down after hackers seized control over the official Azuki Twitter account and began posting malicious links, luring in users with the announcement of a "surprise mint", which was actually a link to a wallet draining app.
Unfortunately for Azuki fans, the hackers worked quickly. In less than 30 minutes, US$750,000 worth of USDC, 11 NFTs, and around 4 ETH were stolen through the series of links posted from the account of the popular NFT project.
SBF barred from sending messages to FTX insiders
Just when you thought you'd heard the last of disgraced FTX founder Sam Bankman-Fried (SBF) for a good while (at the very least until his hearing in October later this year), he manages to finds another way to stay in the headlines.
SBF once again ruffled feathers when fresh allegations revealed that he'd been sending secret messages to other executives from FTX while under house arrest in attempt to influence their future testimonies.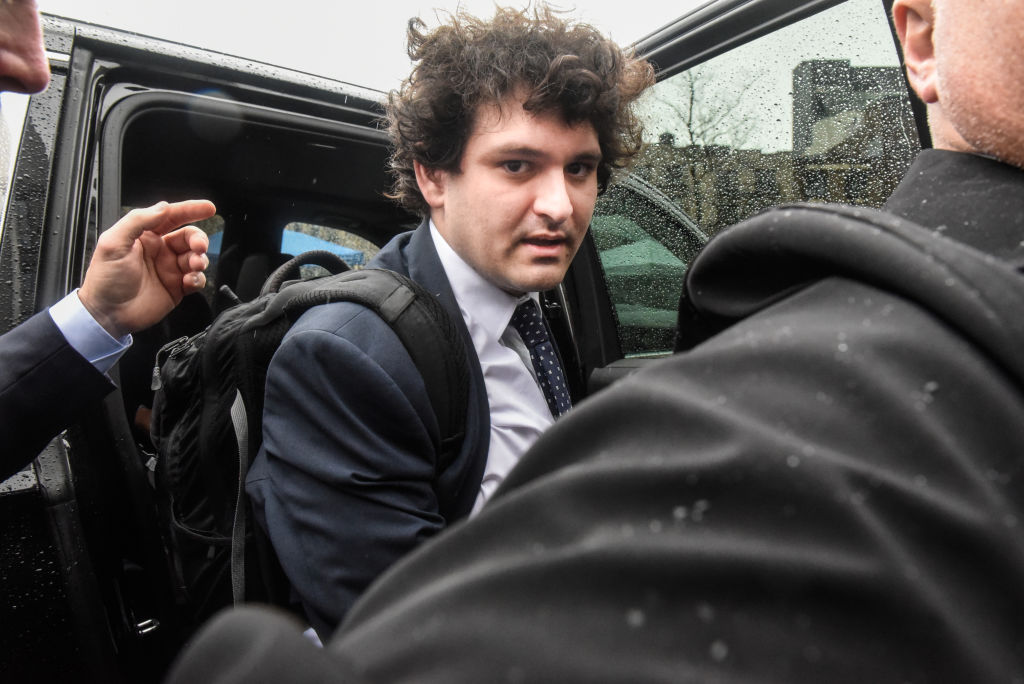 As a result, federal prosecutors wrote a letter to US District Court Judge Lewis Kaplan, asking that that he modify the conditions of SBF's bail to include a ban on all private communications with FTX employees.
In the letter, representatives from the Department of Justice alleged that SBF was part of a group chat of FTX insiders where senior employees from the crypto exchange sent each other messages during the November collapse of the exchange.
"In those messages, among other things, [Bankman-Fried] gave instructions for liquidating Alameda's investments to satisfy FTX customer withdrawals, and indicated that he transferred approximately US$45 million dollars of Alamedas funds to FTX US to fill an apparent hole in FTX US's balance sheet."
Yuga Labs cofounder Wylie Aronow steps down
The NFT news didn't get much better.
Wylie Aronow, the cofounder of Yuga Labs — the company behind the wildly popular Bored Ape Yacht Club — announced that he'd be taking a leave of absence due to a worsening health condition. Aronow said that while the symptoms from his congestive heart failure remain "mild", he wants to implement a series of major lifestyle changes in order to stay healthy.
He said that after losing "much of his twenties" to chronic illness, and didn't want to waste any more time after founding Yuga Labs. "I pushed myself way past my limits. I worked 12 hours a day, nearly every day," he explained in a comment and said that he should have listened to those around him that wanted him to seek balance.
Fornite kid smashes Bored Ape Yacht Club NFT game
In a crossover that may see traditional gamers warm up to the idea of blockchain-based games, a professional Fortnite player, 18-year-old Kyle Jackson — who goes by the name 'Mongraal' online — took out the first place position in the Bored Ape Yacht Club's (BAYC) new viral NFT game 'Dookey Dash'.
The win comes as Bored Ape Yacht Club's latest NFT game 'Dookey Dash' continues to take the world of crypto by storm. It's only accessible to players who have purchased a 'Sewer Pass' NFT, which are currently selling for a minimum of 2.35 ETH which equates to around US$3,850 at current prices.
Sorare signed a partnership with the English Premier League for football NFTs
French NFT (non-fungible token) gaming startup Sorare signed a four year partnership with the English Premier League. The importance of this deal can't really be understated, as the English football league is one of the most widely viewed sports in the world.
SoRare, an NFT-powered fantasy sports game, partners with football leagues to create trading cards that represent particular football players, allowing players to buy and sell cards of differing rarities from one another. Users then create a draft team and earn points based on the player's performances in real life games of football.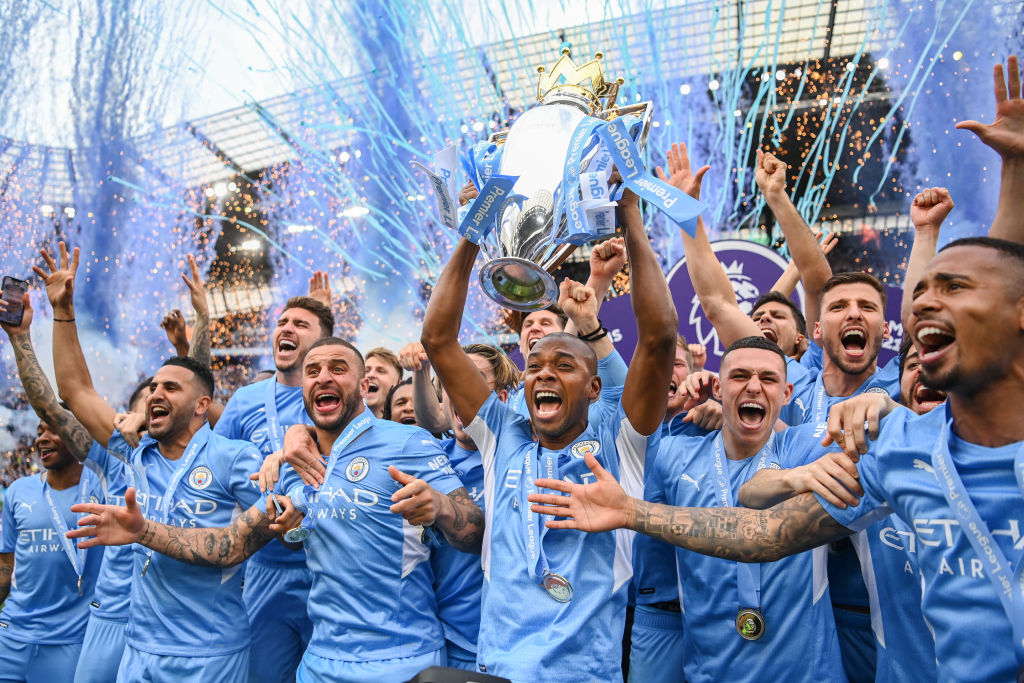 While many NFT projects are rightfully criticised for their lack of real-world utility, Sorare seems to be doing just fine. In September 2021, it raised a whopping US$680 million in a Series B funding round and has already signed a number of notable partnerships with major football clubs, including Spain's LaLiga, and Germany's Bundesliga.
UK man uses robot dogs to help find Bitcoin
Ten years ago, British IT engineer James Howells accidentally threw away a hard drive containing approximately to 8,000 Bitcoin, which at the height of the crypto market frenzy would have been worth more than US$550 million.
In a desperate attempt to retrieve his lost Bitcoin, Howells has proposed a daring new plan, backed by US$11 million in venture capital, that involves using a strange mix of Artificial Intelligence and robot dogs to sift through tons of garbage in his local dump to find the missing hard drive.
Paris Hilton & Charles Hoskinson want to bring the Dodo back to life
Things took a turn towards the strange this week when a paleo-genetics company called Colossal Biosciences secured US$150m in funding to bring the currently-extinct Dodo bird back to life. What makes this story especially odd is that the funding comes was lead by a mix of major celebrities and crypto personalities, including the likes of Charles Hoskinson, the founder of cryptocurrency Cardano (ADA) and Paris Hilton.
Crypto whales get moving: XRP and DOGE see the biggest volume
Over the course of this week, a number of massive holders of both Dogecoin (DOGE) and Ripple (XRP) shifted around some serious volumes of the respective cryptocurrencies. In total more than US$200 million worth of Ripple and Dogecoin were moved between investor wallets and onto a number of different exchanges.
It wasn't just XRP and DOGE seeing some big moves. On Friday evening, roughly US$165 million worth of Bitcoin was transferred as a lone investor shuffled 7,200 BTC between their personal wallets.
Another unknown crypto investor transferred a staggering 24,768 ETH worth US$39 million at time of the trade, from their personal wallet to Coinbase, suggesting a brief bearish impulse for Ether in the near future.
The popular Ethereum scaling solution, Polygon (MATIC) also witnessed some action, with one investor deciding to move 5.2 million MATIC, worth US$5.7 million at time of the trade, from the Polygon network to an unknown crypto wallet.
Mark Wahlberg's Unrealistic Ideas to produce FTX documentary
It's no secret that the story of FTX's stunning collapse is an incredible story, with a number of different production companies now looking to shed some more light on the events that saw the Sam Bankman-Fried's multi-billion-dollar crypto empire collapse in a matter of days.
Making the headlines this week is the Mark Wahlberg-owned production company Unrealistic Ideas, who announced that they're teaming up with Forbes and Binance to film a documentary on the origin stories of the now-disgraced FTX founder his adversary Binance CEO Changpeng Zhao.
According to the Hollywood Reporter, the new documentary will focus on how Bankman-Fried, born into a family of academics with political ties to Washington DC, and Zhao, whose family fled from China to Canada when he was 12, came to be two of the largest characters in crypto. At its core, it digs into the gruesome details of their constantly shifting relationship which saw them gradually turn from friends into enemies.
Cathie Wood clings to $1 million Bitcoin prediction
While Bitcoin (BTC) suffered through a rough year in 2022, falling more than 80% from its all -time-high of US$69,000 in November of 2021, prominent tech investor and CEO of ARK Invest, Cathie Wood remains convicted that Bitcoin will continue to reach new heights in the coming years.
Last year, Wood predicted that Bitcoin would have a price tag of more than $US1 million by the end of the decade. On Thursday morning, one of Ark's senior analysts, Yassine Elmandjra said that Wood's big prediction is still very much on track.
BibleGPT will use AI to solve your moral dilemmas
While OpenAI's viral AI-powered assistant ChatGPT continues to dominate the news cycle, a lesser-known, slightly more religious alternative dubbed 'BibleGPT', has been making waves of its own.
If you're suffering from a moral conundrum, then this new AI tool might be the perfect one for you. BibleGPT promises to help you through the murky world of your life thanks to a developer called Andrew Gao, who is also working on a TorahGPT.
Australia makes progress on crypto regulations
This morning, Australian regulators released the latest developments in their efforts to work on regulating cryptocurrencies, through what they've called a 'token mapping exercise'.
The 59-page document proves to be one hell of a dry read, but the Sparknotes are as follows:
It aims to create a taxonomy map to help understand the "universe of crypto tokens".
It describes how some crypto asset services may be financial products when mapped against the financial services framework.
It addresses the issues of 'wrapped tokens', DAOs, smart contracts, stablecoins, and tokens that represent real-world assets.
It dives into the question of how one determines whether a DeFi product or service meets the definition of a financial product in the Corporations Act.
The Chainsaw Weekly Wrap: Logan Paul slapped with lawsuit over CryptoZoo NFTs
Putting a bow on this weeks Web3 antics was news that Logan Paul and a number of other key members from the CryptoZoo NFT project had been named as defendants in a class action lawsuit. The new law suit claims that Paul and his team at CryptoZoo ran a "fraudulent scheme" the defrauded investors out of millions of dollars worth of cryptocurrency.
The Chainsaw Weekly Wrap: Fundraising wrap up
Whether markets are going up or down, crypto and Web3 investment continues at a relentless pace. Here are some of the highlights of the week:
Canadian crypto mining firm Pow.re closed a US$9.2 million Series A round as well as a $18 million strategic investment. The funds will be used to finance the company's growth into Paraguay.
Squid, an Axelar-based protocol that connects users and developers with cross-chain liquidity, raised US$3.5 million to help Squid add more supported chains and expand the team.
Sovereign Labs, a crypto project focused on building rollups, raised US$7.4 million, the exact details of how the funds would be utilised were not divulged.
Digital asset custodian Fireblocks raised a whopping US$550 million round, bringing its total fundraising haul to more than US$1 billion.
Port3, a data portal for acquiring and aggregating web3 social data, raised a US$3 million seed round to build a web3 social data portal.
Giga Energy, a bitcoin mining infrastructure startup focused on utilising wasted natural gas as a power source, raised US$10 million in Series A funding to expand operations.
Bitcoin miner TeraWulf raised US$32 million from a public equity offering, to diversify its operations into different markets.
Web3 infrastructure provider Sumi Network raised US$3 million to build out its decentralised communication and storage solutions.
QuickNode, an end-to-end development platform for Web3 builders, announced a US$60 million Series B funding round to accelerate the company's global expansion.
Addressable, a Web3 marketing company that aims to make marketing anonymous to crypto users, raised US$7.5 million.
See, everything is just ticking along as it has continued to do over the past year, despite testy market conditions.
The Chainsaw Weekly Wrap: Weekly market wrap
Even though the US Federal Reserve announced another interest rate hike at the Wednesday evening FOMC meet, the cryptocurrency market held strong. Investors from both crypto and traditional stocks seemed to expect a small hike and found their appetite for risk renewed after Fed Chair Jerome Powell delivered an unexpectedly soft statement on how the central bank would proceed with its "war on inflation".
Powell's strangely subdued speech on inflation seems to have reignited hopes of an eventual 'pivot' — a situation where the Fed decides to start cutting interest rates — for sometime later in the year. Following the announcement, the price of Bitcoin (BTC) rebounded and has since held steady.
At the time of writing Bitcoin is trading for US$23,540 apiece, and has hovered above the US$22,000 line for the majority of this week. The flagship crypto asset is up a very respectable 40% for the month so far, leading a broader crypto market rally.
As usual Ethereum (ETH) proved to be slightly more volatile than its orange predecessor and soaked up a little but more of the markets' newfound appetite for risk, gaining a total of 5% over the course of the past seven days.
The Chainsaw Weekly Wrap: Winners and losers
The biggest winner this week was Render Token (RNDR). Render markets itself as a "distributed GPU rendering network" which aims to connect artists and studios in need of GPU computing power with mining partners willing to rent their GPU capabilities out. RNDR is up an impressive 92% for the week and is currently trading at US$1.59, sporting a total market capitalisation of US$404 million.
Following RNDR into second place was the native token of the decentralised crypto exchange dYdX (DYDX). DYDX posted a solid 44% weekly gain, bringing its market cap to US$504 million, which places it at number 83 when it comes to overall rank in the crypto ecosystem.
The biggest loser this week the 'T' token, which fell more than 12% from this time last week. 'T' is the native token of the Threshold network, which provides a suite of development services for developers building decentralised applications. The T token surged more than 100% over the last two weeks after it was listed on Coinbase. Now it seems as though the bulk of the hype has dried up.
And that's it for this edition of The Chainsaw Weekly Wrap.
As always here's some memes.