With some 700,000 users behind it, Swyftx is now the second-biggest crypto exchange in Australia, behind only Coinspot. However, the recent crypto bear market has seen the company lay off 40% of its workforce after previously growing their user base at a phenomenal pace during more favourable market conditions. The company's two founders – Alex Harper and Angus Goldman – sat down with The Chainsaw to talk about how it all started, and how they're navigating the current tougher times.
Swyftx was founded by Brisbane natives Alex Harper and Angus Goldman, two Australian entrepreneurs who originally met at a coding camp and subsequently started Swyftx in 2018. Harper is the Chief Executive Officer of Swyftx, while Goldman serves as the Chief Solutions Architect. In previous lives before founding their company, Harper worked in IT, while Goldman was in engineering.
In the good times, during the bull market, Swyftx won two gongs at the 2021 Lord Mayor's Business Awards, taking the awards for young business person of the year and one for high growth. But then, the crypto world fell off its perch and fell into challenging times, leading Swyftx to lay off a lot of its staff.
Swyftx – in the beginning
The Brisbane entrepreneurs met in early 2011 in a Google-sponsored coding camp at the University of New South Wales. However it wasn't until six years later that they got together to build the crypto exchange that would wind up becoming Swyftx. 
Goldman is a tech guy through and through. "I got into Bitcoin back in 2013, and was really interested in the tech side of it. Alex got interested in the investment side of it."
Harper's first foray into business came at 10 years of age, selling fruit juice. He also had a business mowing lawns, and did IT support around his local neighbourhood. "I've always been very motivated to build financial freedom, and so I invested in the stock market from a young age. I've [long] been interested in crypto as well from an investment perspective."
Harper and Goldman's business marriage has seen some fruitful times, peaking in 2021 as Swyftx rapidly expanded in a market bull run that saw crypto attain record high prices.
However, as the market fell into a downward cycle at the start of 2022, things began to change. By November of 2022, the Bahamas-based FTX, one of the biggest crypto exchanges in the world, spectacularly collapsed, further plunging the crypto market into freefall.
Bear vs bull markets
When things are going well in the crypto space, just like in the traditional stock market, it is known as a bull market, charging forth. When things are bad, it is known as a bear market, headed for hibernation.
While all markets tend to operate in cycles, the current crypto bear market is still enduring active bloodshed. Most recently, this included the collapse of US banks Silvergate Bank, Silicon Valley Bank, and Signature Bank. These banks were heavily involved in providing funding for innovative tech companies, notably cryptocurrency platforms. The banks also worked with some crypto platforms to enable customers to change everyday currency into crypto and back again. With the collapse of these banks, this has placed further stress on the crypto sphere.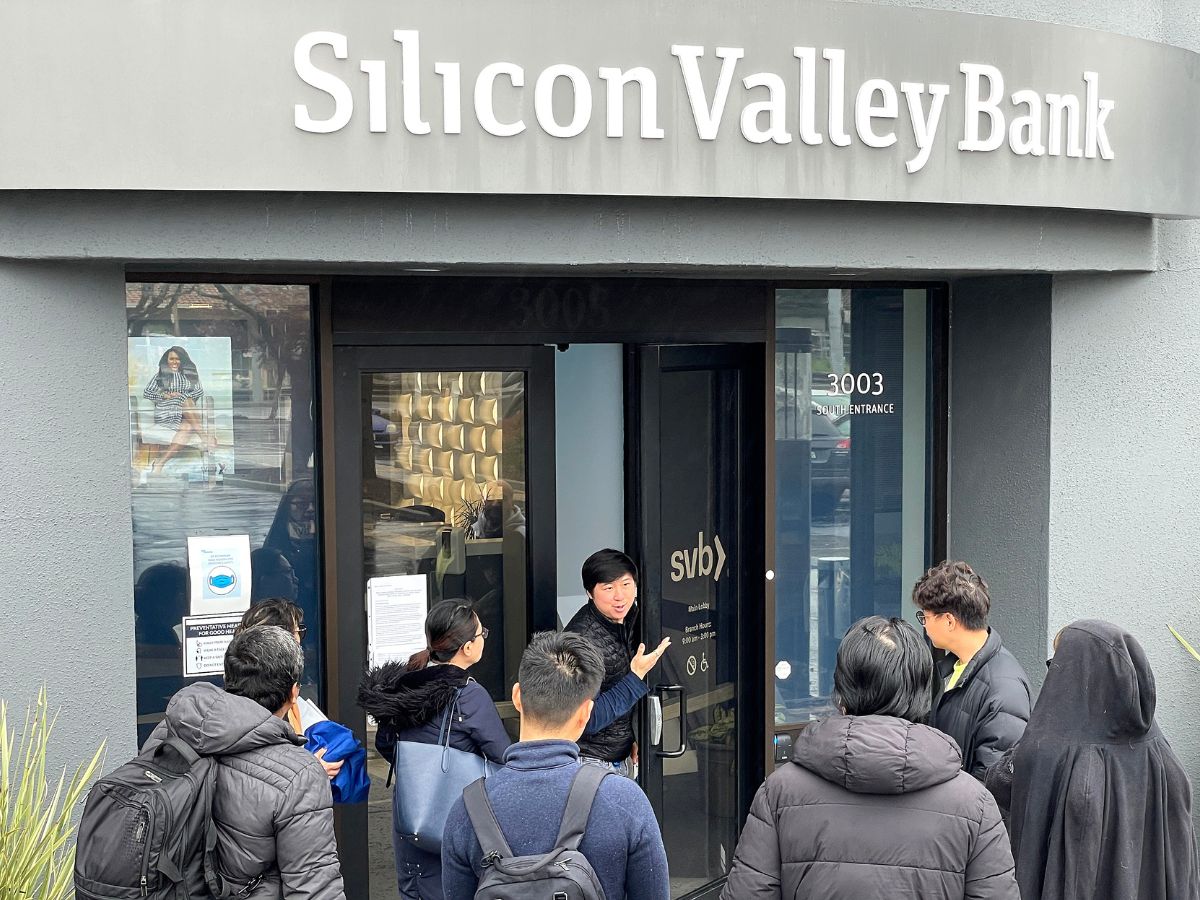 Mettle in battle
Goldman, however, says himself and Harper have been pre-toughened in other bloodbath situations. "It's worth knowing that we built Swyftx through the 2018 bear market," he says. "So we're absolutely familiar with what the bear market brings, and we're very understanding of how that flows and what we should be expecting out of it."
Bear markets do not last forever, if history is anything to go by. Says Harper: "Looking historically at Bitcoin, it certainly is a cyclic industry. But as with any new market, as it grows, it matures, and becomes less volatile. We have been in this current bear market for 462 days. I think historically, the bear markets have been about that duration. And every four years Bitcoin goes through halving, where typically we see appreciation in the price of the asset. So the next one [should be] this time next year."
This all may be indicative of light at the end of the tunnel. But a lot can happen in the crypto world before that light is switched on again.
Bear market blues
Swyftx has not been immune to the same pain other crypto enterprises have felt under bear market conditions. In December of 2022, the company announced they had laid off 40% of their workforce.
Harper says that they were forced to slash staff in order to survive:
"It's been a tough year all around the world for tech in general. How we run the crypto exchange in this market is probably not overly different to how we run any business – it's what put us in a strong position coming through a difficult period."
Harper also says that Swyftx are self-funded and revenue generative: "We don't have the same luxuries as other companies who might have taken on investment from a venture capital fund or an angel investment," he claims. "In terms of the bear market we have to manage expectations on that front. [Laying staff off] was a very hard decision to make. We took a lot of other steps at the same time to bring back our cost base and to make sure that we're operating in a way that was sustainable over the long run."
Unexpected growth
Before the bear market kicked in, Harper and Goldman assert that Swyftx went from having 50,000 customers to over 600,000 in the space of about 12 months.
Harper continued, "It was certainly all-hands-on-deck in terms of hiring and trying to plan for the growth trajectory that we were on. We had unfortunately over-hired for the environment." 
However, they needed to keep in mind profitability and the ability to continue servicing customers. Of that, Harper says "It is the number-one priority as a privately-run business."
"We had hired for specialist roles in-house where perhaps you would normally use contractors, so we had videographers, and designers in-house," Harper continued. "We wanted to maximise the quality of product that we're building and so bringing those capabilities in-house was the best way to do that. We've now shifted to external contracts to manage costs a bit better. We also probably over-invested in the size of our engineering team, given the environment, so we've scaled back our engineering resources as well."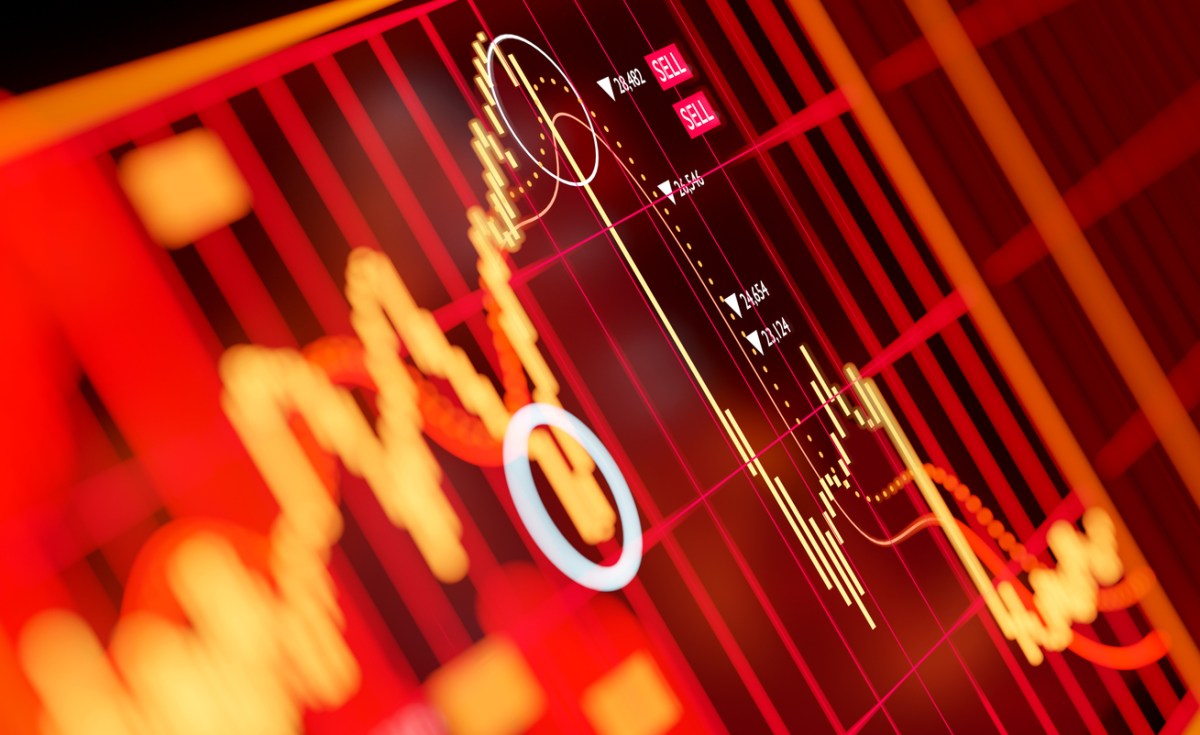 Swyftx and regulations
The subject of regulating the crypto industry is one that won't die. Some people say that cryptocurrencies like Bitcoin were created so that people using it could operate outside of a corrupt banking industry and away from tyrannical governments. So, they feel regulation by any government is the antithesis of why it was invented in the first place.
Others say that to be widely accepted, cryptocurrency must be regulated and safe for users, so they have protection from shady operators looking to rip people off. While the argument rages on, Harper and Goldman say they want full regulation and are trying to work with government bodies to achieve that. This isn't an easy task, considering not many politicians and regulators understand the innovation around cryptocurrencies.  
Harper says they have ambitions to be the first fully regulated retail Australian crypto exchange. "We believe that regulation is important to the long-term security, growth and adoption of crypto. Since we launched, we have been AML compliant, which means we meet the money laundering rules in Australia. So we've been there from day one."
Breaking the banking barriers
Australians have unique challenges when moving Australian dollars from their bank accounts onto crypto exchanges. Customers are frequently subject to panicked calls from banks warning them to not move their money, even if they are using an established crypto exchange.
Goldman says it's a misunderstood space. "We have raised the issue with Stephen Jones, Assistant Treasurer and Minister for Financial Services at industry events. We're working with Treasury in terms of providing input on Fintech."
Goldman says that the crypto industry needs to be given equal access to the banking system to build strong, robust, regulatory compliant products.
While other countries are embracing crypto and trying to regulate the industry, and Australia is playing catch-up, it seems that the US is in an all-out war with fintech.
Says Harper, "The US seems to be taking a very anti-innovative approach to the crypto space, almost trying to save face against the fallout of FTX. I feel like there's a lot of posturing around the shutdown of Signature Bank. So it doesn't make a lot of sense. I think that this view has been shared by a lot of public figures as well." 
Confusing environment
Goldman says that because crypto is a relatively new industry and a lot of innovation is happening, they need a clear way forward. "I guess what that really means is we're working within a grey space while trying to innovate and provide for our customers but without clear communication. It's difficult to know what we can actually do," he says.
Harper remarks that here in Australia, the Federal Treasury has reached out to the industry to support the process of regulation. On this, Harper notes that "It's good to see them taking a thoughtful approach. The government's priority, like ours, is consumer protection and we think you can achieve that without stopping innovation."
Could crypto exchanges like Swyftx be even safer than banks right now? Says Harper, "From our perspective, we operate very differently to a bank. We don't lend out our clients' assets. Everything we hold is held on a one-to-one basis."
Other challenges for Swyftx
There are other challenges facing exchanges such as Swyftx. Harper says that media narratives can be annoying: "When the prices are going up, the line is that crypto is the future. And when the price is going down, Bitcoin is dead. I think what's important is to tell people about the utility and the functionality of blockchain solutions. I think that's the narrative that doesn't get enough light."
With the world jumpy about a banking collapse and with people looking for a safe harbour for their funds, the prices of the two biggest cryptocurrencies by market cap are on the rise again, at the time of writing.
Is this the start of the next bull run? Is crypto the future or is it dead? That remains the million-dollar-question.