Scam Bankster-Fraud: Sam Bankman-Fried, once the virtuous FTX billionaire poster boy for a fledgling crypto industry seeking to nurture its reputation within the realms of Congress, today a dishonored, broke, bankrupt and unemployed fraud who rugged billions of dollars from the pockets of degens.
After gross mismanagement of consumer funds, borrowing FTX's native FTT tokens to sister-company Alameda Research and using the funds to overcollateralize loans, the house of cards came crashing down in a truly harrowing week for crypto.
A press release shared by FTX on Nov. 11 announced that FTX Trading, FTX US (trading under West Realm Shires Services) and Alamada Research, alongside approximately 130 other entities with the FTX umbrella, have commenced voluntary Chapter 11 bankruptcy proceedings in the US district of Delaware.
The filing document reveals that Alameda Research LLC has more than 100,000 creditors (people they owe money to), between US$10-50 billion in estimated liabilities and the same in estimated assets.
John J. Ray III will take immediate reign as CEO following Bankman-Fried's departure, bringing a wealth of expertise from his time handling the financial collapses of Enron Corporation in 2007 and Nortel Networks in 2013.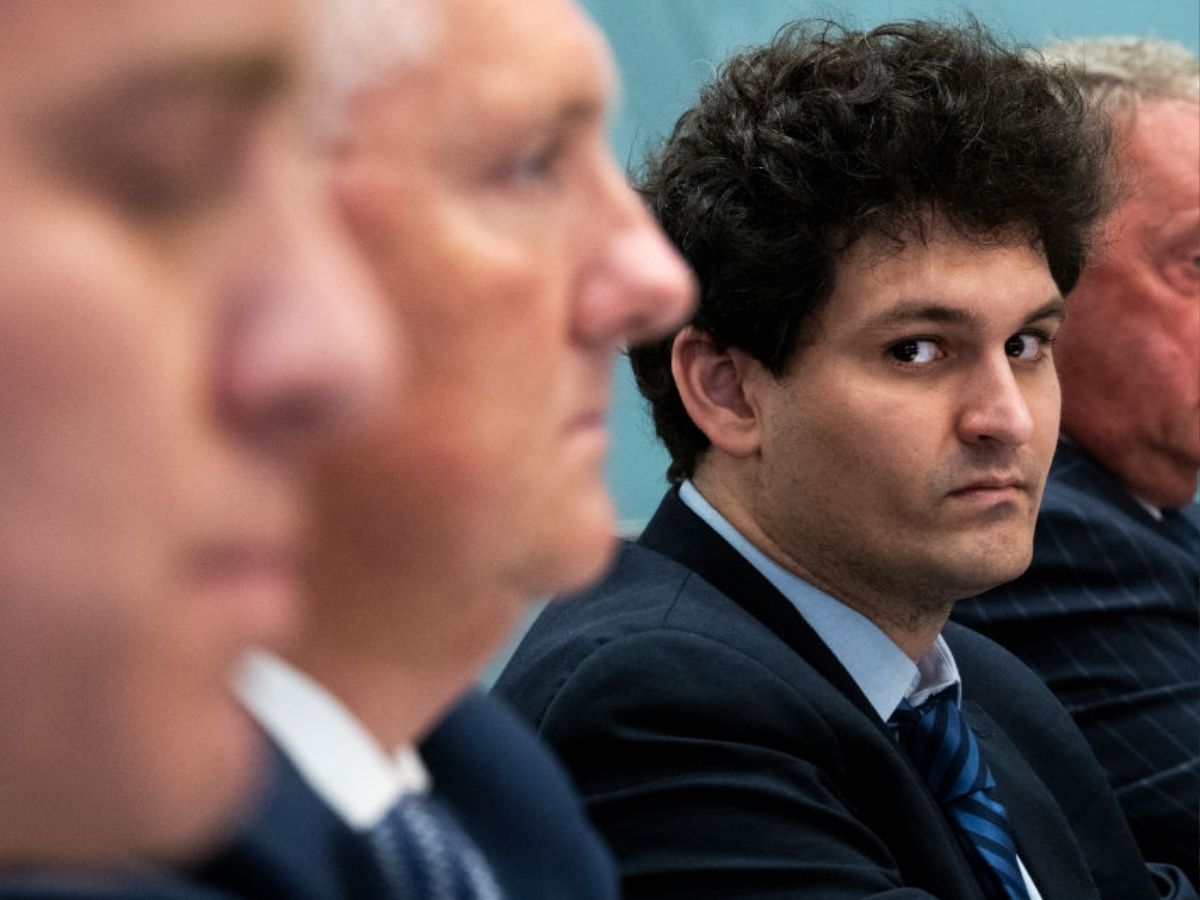 Scam Bankster-Fraud: Stakeholders
Ray stated that the results of the filing will seek to "maximize recoveries for stakeholders", noting that "the FTX Group has valuable assets that can only be effectively administered in an organized, joint process."
"I want to ensure every employee, customer, creditor, contract party, stockholder, investor, governmental authority and other stakeholder that we are going to conduct this effort with diligence, thoroughness and transparency."
The FTX Bankman is Bankrupt
Another day, another soppy Twitter thread from Sam Bankman-Fried seeking contrition for his crimes. "I'm really sorry, again, that we ended up here", he remarked, "I'm piecing together all of the details, but I was shocked to see things unravel the way they did earlier this week."
Bankman-Fried first broke his silence on the matter following days of zero communication. From an estimated net-worth in excess of $15.5 billion earlier this week, Bankman-Fried holds a pocket change $3 valuation according to Bloomberg Billionaire Index.
To compound his concerns, Bankman-Fried has become the spotlight subject of an investigation by the US Securities and Exchange Commission into whether the fallen founder lawlessly broke security regulations.
While the White House advocated for greater cryptocurrency regulation following the FTX meltdown, SEC Commissioner Hester Peirce spoke to Coindesk on Nov.11, stating that "this is not a great moment and it's attracting a lot of negative attention, but at the same time, it can be a catalyst for us to sit down and do some of the regulatory work."
Revenge Served Cold
On the 9th January 2021, Twitter user CoinMamba entered into a financial feud with Bankman-Fried, arguing that Solana's native token $SOL couldn't justify a price valuation over $3, despite trading at around $3.47 at the time.
After a series of back-and-forth tweets, debating whether or not to place a wager on the one-week fortune of the asset, the pair couldn't come to an agreement.
Bankman-Fried concluded the dispute with "I'll buy as much SOL as you have, right now, at $3. Sell me all you want. Then go fuck off." CoinMamba responded, "Why so aggressive man?" And that was that, nothing further.
Until this week. In light of Bankman-Fried's amended net-worth, the anonymous self-titled 'Futures Trader/Crypto Investor' CoinMamba returned for revenge, delivering a ruthless checkmate response to encapsulate a market filled with despise and frustration.
Scam Bankster-Fraud, we know we will be writing about you a lot.