The rapid and dramatic collapse of what was once the world's fourth-largest crypto exchange FTX left many crypto investors open-mouthed. In a matter of days, the exchange's founder, Sam Bankman-Fried (SBF) went from altruistic crypto wunderkind to public enemy number one.
Now, the question on everyone's lips is: will SBF be sentenced to some hefty jail time when he lands back on US soil, pending his extradition from the Bahamas?
The meltdown made it all too clear that SBF wasn't just playing fast and loose with his adderall-fuelled day-to-day running of the world-leading crypto exchange, things were in fact much more sinister.
While many questioned SBF's culpability, leaked statements from CoinDesk combined with new financial information revealed in the Chapter 11 bankruptcy proceedings showed that Bankman-Fried funnelled billions of dollars of customer deposits into his private hedge fund, Alameda Research, all so that he could to make high-risk bets on embattled crypto companies.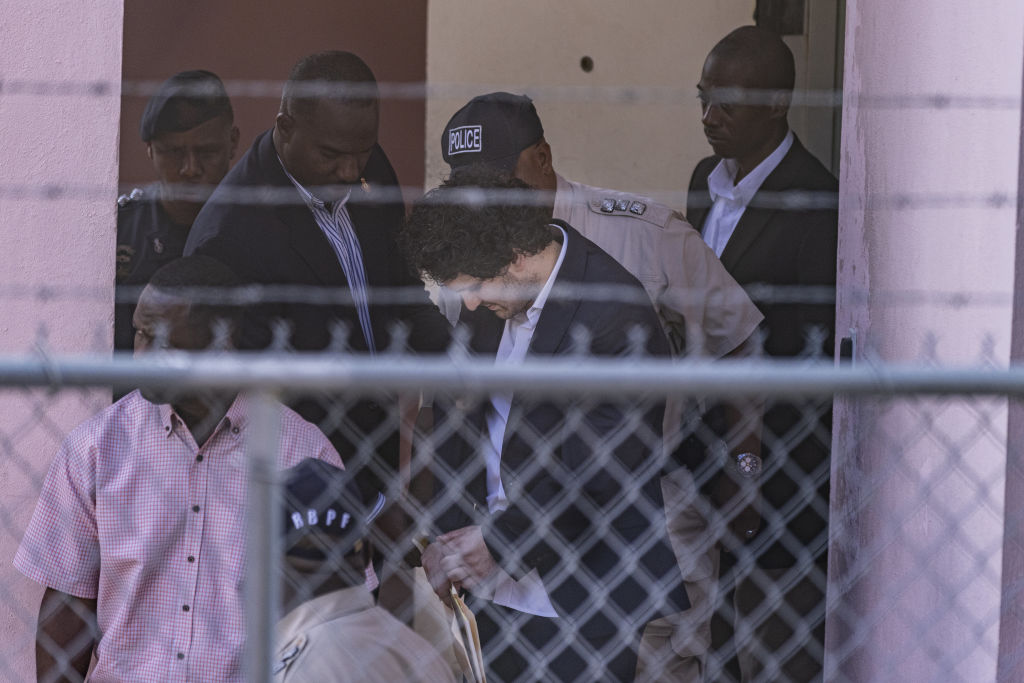 SBF Jail Time: What is SBF being charged with?
SBF was arrested by the Royal Bahamas Police Force on Monday, December 13 after the disgraced founder was presented with a plethora of charges from three different US government bodies: the Securities and Exchange Commission (SEC), the Commodity Futures Trading Commission (CFTC) and the Department of Justice (DoJ).
The SEC charges SBF with two counts of securities fraud
The SEC was the first government agency to announce charges against SBF on Tuesday, December 14. And, the SEC charged SBF with two counts of securities fraud, accusing him of violating the antifraud provisions of the Securities Exchange Acts of 1933 and 1944.
"We allege that Sam Bankman-Fried built a house of cards on a foundation of deception while telling investors that it was one of the safest buildings in crypto," wrote SEC Chairman Gary Gensler in an accompanying statement.
If SBF is found guilty, he will be banned from serving any official role in a publicly traded company. Additionally he would be prevented from ever issuing or trading securities on the behalf of others.
The CFTC charges SBF with two counts of fraud
The Commodity Futures Trading Commission is yet to release an official statement of the charges it's levying against SBF, however the CFTC has charged the failed FTX founder with two counts of violating the antifraud provisions of the Commodity Exchange Act.
The Department of Justice serves SBF with 8 criminal charges
In a now unsealed indictment, the lead prosecutor for the Southern District of New York, Attorney Damian Williams, put forward a serious list of criminal charges against SBF, including:
Conspiracy to commit wire fraud on customers;
Wire fraud on customers;
Conspiracy to commit wire fraud on lenders;
Wire fraud on lenders;
Conspiracy to commit commodities fraud;
Conspiracy to commit securities fraud;
Conspiracy to commit money laundering; and
Conspiracy to defraud the United States and violate the campaign finance laws.
SBF Jail Time: How long could SBF spend in prison?
If found guilty of all charges from the three government bodies, SBF stares down a maximum sentence of 115 years in jail. While many have questioned the potential legal outcome for SBF considering his financial and personal ties to key regulators in Washington, lawyers from around the world seem to agree that the former crypto poster child is in a world of trouble.