SBF house: Sam Bankman-Fried, former CEO of FTX, has been the subject of security threat near his parents US$4 million California home whilst under house arrest it has been revealed.
SBF is currently on bail until his trial date in a New York court on October 2nd this year.
In a letter submitted to Judge Lewis Kaplan on January 19th, Christian R Everdell, a lawyer from the New York firm Cohen & Gresser, argued that the mass number of media requests for the public release of SBF's two anonymous benefactors who backed his US$250 million bond deal should continue to be denied.
On January 3rd, Judge Lewis Kaplan opted to push the decision of revealing the co-signatories for three months after SBFs formal request. Now it seems the fallen founder is under physical threat.
"Mr. Bankman-Fried and his parents have been the target of actual efforts to cause them harm", read Everdell's letter before revealing a security breach at the California home.
Recently, the Bankman-Fried's had a security incident at their home when a black car drove into the metal barricade set up outside their home. Three men got out of the car. When the security guard on duty confronted them, the men said something to the effect of: "You won't be able to keep us out."

Christian Everdell
SBF is forking out US$50,000 per month for high-level security, though the force were unable to identify the individuals or indeed note the license plate of the car as it sped away.
SBF house: Security threat?
As seen on a Google Maps image taken March 2022, SBF's parents house is situated up a cul-de-sac about 50-yards down from the main road of Santa Ynez Street.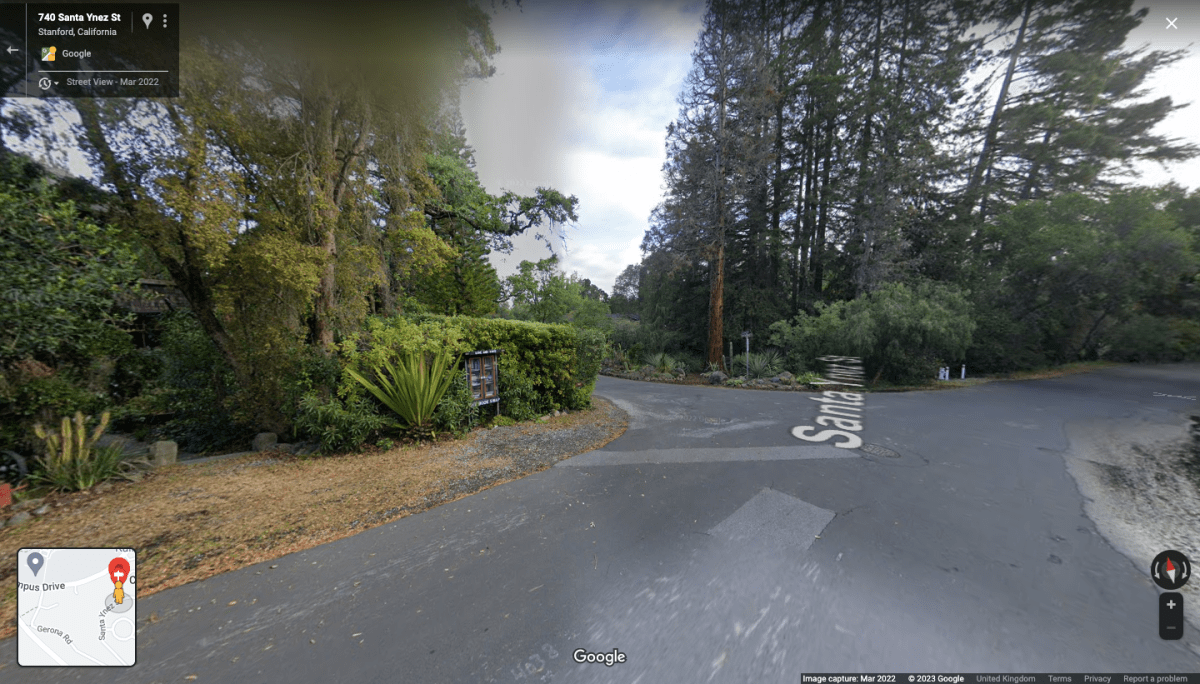 A drive-by past SBF's street filmed three weeks ago and uploaded to Youtube shows the metal barricade as described in the court letter, but that it is not situated directly "outside their home" as claimed.
This same statement was publicised widely throughout crypto media to suggest that his home was the direct target of a security breach. However, the metal gate with sign reading 'Road Closed' was setup at the end of the road, not outside his home.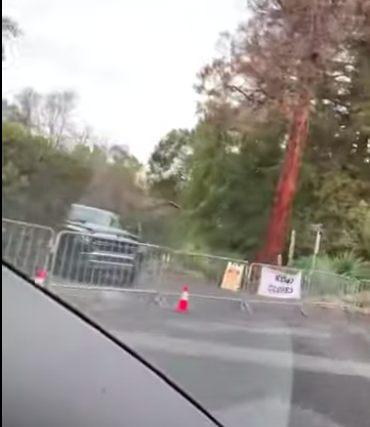 Crypto entertainer CryptoTea called bullsh*t on the security threat saga, implying that the severity of the story was inflated by SBF's legal team to maintain anonymity of the bond co-signers.