Ripple Labs, the parent of the cryptocurrency XRP, are powering on with world domination attempts, despite being in the midst of a protracted legal battle. The U.S. Securities and Exchange Commission (SEC) has been threatening to take down Ripple Labs, in a long drawn-out court case that has dragged on seemingly forever. You can catch up on the back story here. However, in an apparent F-YOU to the SEC, Ripple Labs yesterday announced that they have acquired a company called Metaco, who specialise in holding crypto custody, at a cost of US$250 million (AU$376 million). This means that they securely store and manage cryptocurrencies and other digital assets on behalf of institutions and banks.
What does this mean for XRP and the price therein? Allow us to explain.
Acquisition of Metaco
According to a Ripple statement, the global market for institutional crypto custody is projected to reach a huge $10 trillion by 2030. It is this that has driven Ripple Labs to acquire the Swiss-based company Metaco. Now, Ripple can expand its range of services to include custody solutions. Through Metaco, Ripple says they will be able to provide customers with tools to securely store, issue, and settle various types of tokenised assets. Metaco will be given access to Ripple's customer base, and additional capital.
Brad Garlinghouse, CEO of Ripple, said, "Through the strength of our balance sheet and financial position, Ripple will continue pressing our advantage in the areas critical to crypto infrastructure. Bringing on Metaco is monumental for our growing product suite and expanding global footprint."
XRP price: What is the prediction?
Josh Gilbert, Market Analyst at eToro said, "Custody is a huge part of crypto, and it has become more important for financial institutions as they get into crypto. For Ripple, this deal improves its product suite whilst giving them access to huge names in the institutional financial sector, such as Citi Bank and BNP Paribas, as well as being able to attract other big institutions. The crypto winter means that it's a great time for larger projects such as Ripple to acquire other smaller projects at more attractive valuations."
Gilbert said that while it is unlikely to have any real instant impact on Ripple's price, it will "provide investors with another solid reason to own XRP and help sustain the project's long-term growth."
"Clearly, the SEC investigation is an overhang that will continue to weigh on the asset, but the Ripple project isn't going to just stop its day-to-day activities," Gilbert said.
Looming SEC judgement
The acquisition of Metaco could be a risky play for Ripple Labs. Their ambition to conquer the world and be the final boss of crypto is happening in the shadow of a battle with the SEC in the US. If Ripple Labs lose this case, which is entirely possible, there will be damaging consequences to the way XRP operates (and for the cryptocurrency market in a broader sense) in the US.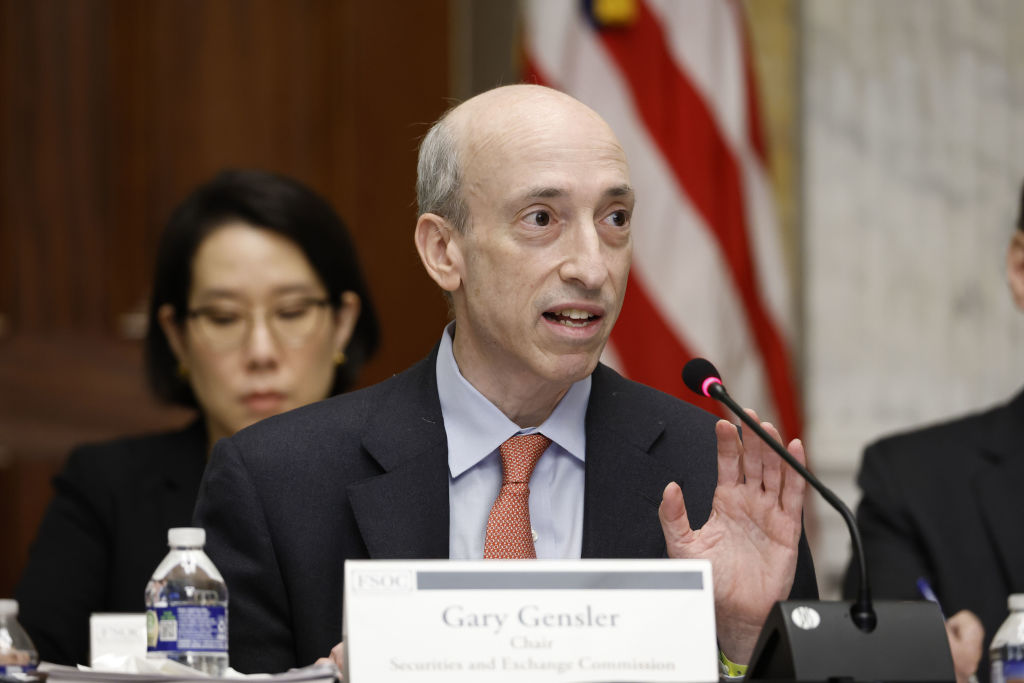 If Ripple were to lose the case, the potential consequences could include:
Regulatory Impact: A loss could set a precedent for other cryptocurrencies and blockchain-based projects. This could lead to increased legal scrutiny and potential enforcement actions against similar projects. The legal status of various cryptocurrencies would be called into question.
XRP's Status: If the court decides that XRP is a security, it might require Ripple to register it, or take other measures to comply with securities laws. This could significantly affect the way XRP is traded, listed on exchanges, and used by businesses and individuals.
Market Reaction: The outcome of the case could have an impact on the value and market perception of XRP. A negative ruling might lead to a decline in XRP's price and market capitalisation.
Ripple's Operations: Ripple's ability to operate and continue its projects could be affected. It might face fines, penalties, or other regulatory actions, potentially limiting its business activities.
Despite the drama, Ripple are pushing on, saying that they will move away from the US if the regulation of their products is an overreach.
World domination
The acquisition of Metaco means that Ripple Labs can use Metaco's existing crypto custody solutions in Switzerland, Germany, Turkey, France, the United Kingdom, the United States, Singapore, Australia, Hong Kong, and the Philippines.
This comes at a time when major players in the financial industry are venturing into crypto custody. BNY Mellon, a prominent financial institution, already offers digital asset custody services in the US. NASDAQ, the renowned stock exchange, has also announced plans to launch crypto custody services for Bitcoin and Ethereum.
This growing interest from established financial institutions may see Ripple Labs and XRP as the final boss of crypto. Or, they could lose the SEC case and it could all come tumbling down. The crypto community awaits a decision and, in the meantime, has no choice but to ride it out.