Far-right outsider, Javier Milei is, as of today, the President-elect of Argentina. He will take office on 10 December 2023. He is an economist, author, and politician who advocates for a radical libertarian agenda. Like El Salvador's Nayib Bukeke, he is pro-Bitcoin, and has expressed his support for cryptocurrencies and decentralised finance. Many are waiting to see how the Milei Bitcoin paradigm will set in.
His appearance is a bit of a wild card, and Bitcoin enthusiasts are watching intensely. This is because he has proposed the abolition of the Central Bank of Argentina, which would result in a de facto dollarised economy. By abolishing the Central Bank and dollarising the economy, Milei could create a more favourable environment for Bitcoin adoption and innovation in Argentina.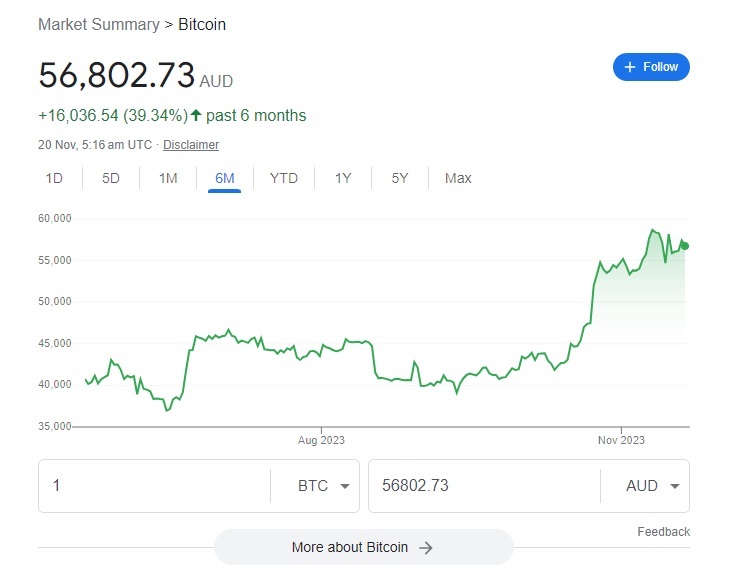 Some speculate that his policies could lead to more economic instability and social unrest, which could increase the demand for Bitcoin as a hedge against inflation and currency devaluation.
Milei has often spoken of his support for Bitcoin:
"Bitcoin represents money's return to its original maker: the private sector."
Also, "Bitcoin is a reaction against the scammers of the central banks."
"Bitcoin is a way of escaping the monetary repression that the Argentine government imposes on its citizens."
"Bitcoin is a form of digital gold that can preserve the value of people's savings."
Nayib Bukele similarities
El Salvador's Nayib Bukele and Argentina's Javier Milei are both presidents of Latin American countries, and both are pro-Bitcoin. 
Bukele and Milei are both young and popular leaders who use social media to communicate with their supporters and critics. They both have millions of followers on Twitter and Instagram.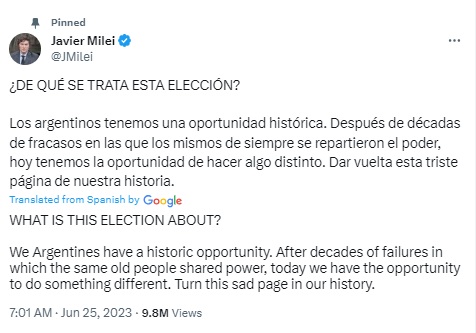 Image credit
Bukele made El Salvador the first country to adopt Bitcoin as legal tender in 2021, while Milei wants to create a more favourable environment for Bitcoin adoption and innovation in Argentina.
While Bukele and Milei are on the same page with Bitcoin, they do have different political ideologies and agendas. 
Bukele is a centrist who has been described as populist, pragmatic, and charismatic. He has tried to distance himself from the traditional left-wing and right-wing parties in El Salvador and has created his own party, Nuevas Ideas (New Ideas), which has a majority in the National Assembly. 
Milei has advocated for a radical libertarian agenda that includes reducing the size and role of the state, lowering taxes, privatising public services, and promoting individual freedom and responsibility.
Bukele has clashed with the judiciary, the media, and the international community over his Bitcoin law and his constitutional reforms. 
Likewise, Milei has been criticised for his economic policies, which some experts say could lead to more inflation, debt, and social inequality.
Milei Bitcoin alliance: Will Bitcoin become legal tender in Argentina? 
It is hard to say for sure if Milei will make Bitcoin a legal tender in Argentina, because he has not announced any official plan or policy yet. However, based on his statements and views, some people may think that it is likely that he will try to do so. 
Since the introduction of Bitcoin in El Salvador, the small country has reported an increase in financial inclusion, remittance savings, and foreign investment.
Milei could see this as an opportunity for Argentina to push for Bitcoin adoption.