Gm. Here's the top crypto & Web3 news you need to know this morning:
Metaverse tokens have been pumping following the news that Apple will release a VR headset.
Global asset manager Hashkey Capital just raised US$500 million for Web3 development.
The European Union has delayed voting on the Markets in Crypto Assets (MiCA) bill until April.
---
The Metaverse is back, baby! Well, its tokens definitely are
The tokens that power the metaverse have been rallying the hardest in cryptoland, following the news that Apple might soon step onto the Virtual Reality scene.
MANA the token of the popular metaverse project Decentraland has surged more than 75% over the last few days, currently trading for US$0.71 a pop.
The Sandbox, which is Decentraland's next biggest rival, saw its native SAND token ballon more than 40% as well, and is now changing hands for just over US$0.71.
Australia's Immutable X (IMX) blockchain network, which makes the development of Web3 games and NFTs easier for developers witnessed some solid price action too, with IMX gaining a touch over 30%, currently trading for US$0.62.
The native token of the wildly popular Play-to-Earn game Axie Infinity also enjoyed some up time, with AXS pumping more than 30% to reach a new monthly high of US$8.94.
Why are metaverse tokens pumping?
The 'metaverse' is still kind of a confusing term, but essentially its a catch all phrase for the growing number of virtual worlds that people spend time in, whether that's achieved through desktop and mobile applications or by wearing a Virtual Reality (VR) headset.
The metaverse craze has been temporarily reignited in the wake of news that the tech colossus Apple would be releasing a new headset that combines Augmented Reality (AR) and VR technology.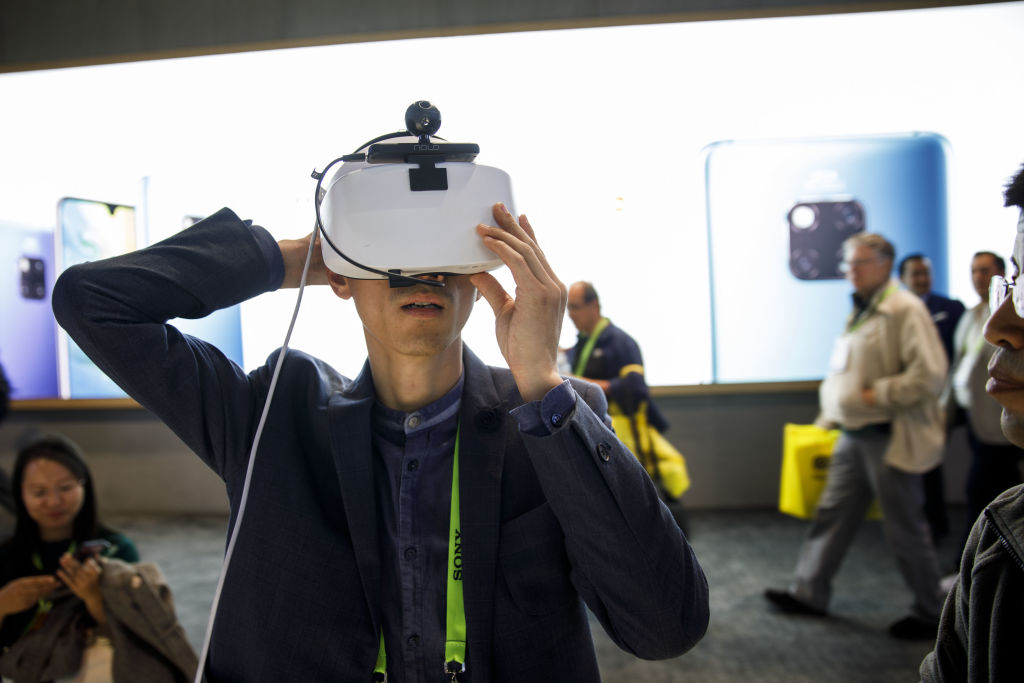 Web3 News: Hong Kong fund Hashkey Capital just raised $500M for Web3
While crypto funding has largely dried up in the wake of a long-term "crypto winter" continuing to sink its claws into the broader market, there are still some funds dropping some serious dosh on the future of Web3 and cryptocurrency tech.
On January 17, the Hong Kong-based global asset manager Hashkey Capital announced that it had closed a whopping US$500 million for funding round for a new fund that would focus specifically on crypto and blockchain development.
The 'HashKey FinTech Investment Fund III' will reportedly look to invest in Web3 infrastructure, tools and applications that are most likely to achieve mass adoption.
Hashkey Capital's CEO Deng Chao says the bear market — which has engulfed the world of crypto since December 2021 — isn't too much of a concern.
"HashKey Capital has weathered at least three cycles in the industry," Chao said in a press release. "These unique experiences and insights will be invaluable to us in navigating through turbulence."
Hashkey Capital was first launched in 2018 and currently manages more than US$1 billion in assets across the Web3 industry. The companies in its portfolio include the crypto venture firm Animoca Brands, blockchain firm Cosmos and the Layer-2 privacy network Aztec.
Web3 News: The EU has pushed back voting on MiCA until April
The European Union has once again delayed voting on the Markets in Crypto Assets bill, with the vote now being pushed back to April this year. Members were supposed to vote on the bill in December of last year but was pushed back to February of this year due to a hold up in the translation of all the relevant documents.
Technically, the entire MiCA regulation bill has been complete since October last year but there has been significant and repeated delay in translating the 400-page document into all 24 official languages of the European Union.
The MiCA bill will look to impose tighter regulation on crypto companies and developers in the European Union. Many legislators from around the world, including those in Australia, are looking to the MiCA bill for guidance on how best to approach the regulation of cryptocurrencies in their own nations.
According to regulators, MiCA will see Bitcoin and cryptocurrency miners forced to disclose their energy consumptions, as well as imposing stricter tax laws. Additionally, the bill will make it standard practice that any company looking to release a cryptocurrency will have to publish a 'white paper' which details all potential risks to investors.
And that's all the crypto and Web3 news you need to know before you start your day.