Web3 news: Here's the top yarns you need to know this morning including gossip from Tesla and Toyota.
Tesla recorded a US$140M Bitcoin net loss across 2022.
Sam Bankman-Fried barred from contacting old chums at FTX and Alameda.
Toyota exploring DAO use-cases for 330,000 global employees.
Crypto markets are slightly up, but these tokens are soaring.
Web3 news: Tesla's Bitcoin slump
Electric vehicle and clean energy company Tesla invested US$1.5 billion into the leading digital asset Bitcoin in February 2021, with CEO Elon Musk expressing his admiration for the blockchain technology via his new-found home of Twitter.
This pro-crypto sentiment has made him a popular figure among the crypto community.
The US$1.5 billion investment marked a significant shift in Tesla's treasury management strategy, as the company stated that it may accept Bitcoin as a form of payment for its products and services in the future.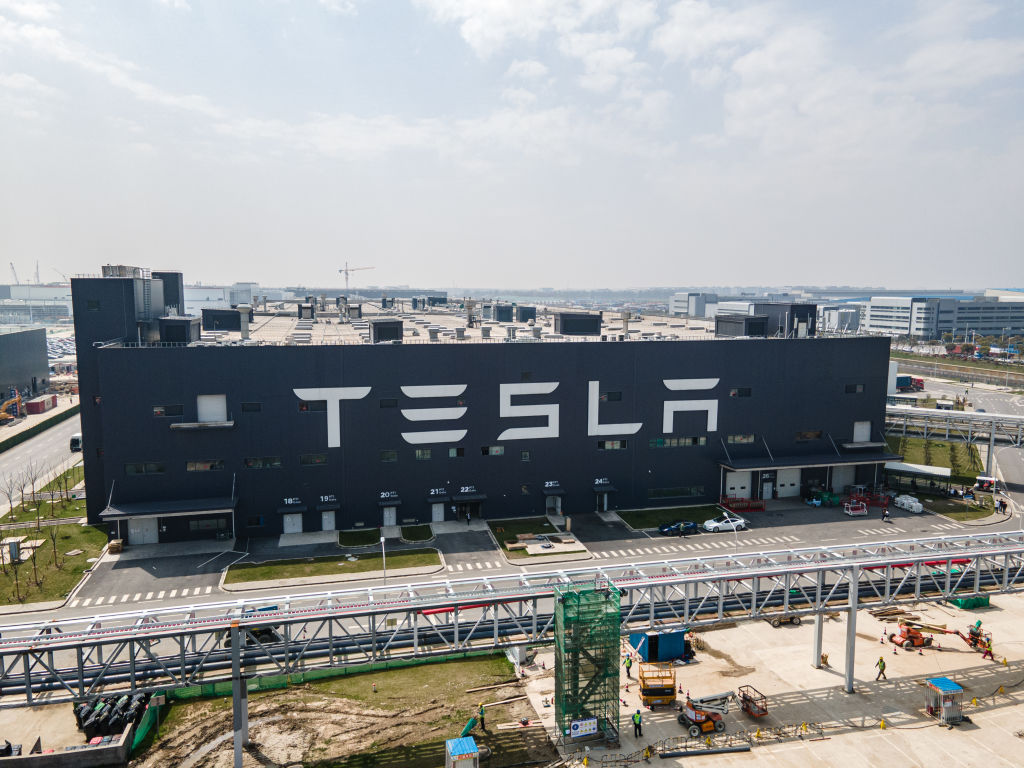 Today, in a filing submitted to the United States Securities and Exchange Commission (SEC), the electric car manufacturer reported total net losses of US$140 million throughout 2022 from investments in the leading digital asset Bitcoin.
"In the year ended December 31, 2022, we recorded $204 million of impairment losses resulting from changes to the carrying value of our bitcoin and gains of $64 million on certain conversions of bitcoin into fiat currency by us."

Tesla in SEC filing
In June 2021, Musk tweeted that Tesla had halted its acceptance of Bitcoin as a means of payment, but that "when there's confirmation of reasonable (~50%) clean energy usage by miners with positive future trend, Tesla will resume allowing Bitcoin transactions."
Sam, who? I don't know any Sam
Former FTX CEO Sam Bankman-Fried (SBF), has been ordered by Lewis Kaplan, the US District Court Judge residing over his case to abstain from contacting "current or former employees of FTX or Alameda" in an enforced change to his terms of bail.
On January 15, SBF messaged Ryne Miller, FTX's general counsel and witness number one in the October trial in an effort to corroborate their views on the saga in what Kaplan described as an invitation to "sing out of the same hymn book."
"I would really love to reconnect and see if there's a way for us to have a constructive relationship, use each other as resources when possible, or at least vet things with each other", remarked Bankman-Fried.
Kaplan assessed that SBF's action have shown a "material threat of inappropriate contact with prospective witnesses." A court date has been set for February 7th to discuss the tightening of SBF's bail conditions of release.
In the meantime, he is banned from contacting any personal associated with FTX or Alameda, as well as from using "any encrypted or ephemeral call or messaging application, including but not limited to Signal."
Web3 news: Toyota's big plans for Web3
Japanese car manufacturer Toyota is making its first foray into the crypto space by sponsoring a Web3 hackathon by decentralized Polygon-based application platform Astar.
Commencing February 25, the event will focus on the development of "DAO support tools […] which Toyota employees – of which there are 330,000 globally – may actually use in the future."
Astar Network founder Sota Watanabe shared his views on the project's intentions for the upcoming hackathon.
"During the event, we aim to develop the first PoC (Proof of Concept) DAO tool for Toyota's employees. If a good tool is produced, Toyota employees will interact daily with products on Astar Network."

Sota Watanabe
Toyota Research Institute (TRI) has been exploring the potential applications of blockchain technology for several years. In 2018, the company announced a collaboration with MIT Media Lab and General Motors to develop a blockchain platform for the secure sharing of mobility data.
In 2020, TRI launched the Toyota Blockchain Lab, focused on developing and promoting blockchain-based solutions for the automotive industry. The company has also been exploring the use of blockchain for supply chain management and for secure tracking of autonomous vehicle data.
Web3 news: Crypto… todays' top performers
Biggest gainers
OP, the token of layer-2 Ethereum scaling solution Optimism is is up 18%.
AR, the native miners token of decentralised storage network Arweave is up 15%.
RNDR, the native token of Ethereum-based distributed GPU rendering network is up 14%.
Biggest losers
DOGE, Elon's favourite memecoin Dogecoin is down 3%.
LEO, the Aesop Fable inspired token UNUS SED LEO is down 2%.
BIT, the native token of the BitDAO is down 2%.
And that's all the Web3 news you need to know before you start your day.