Today, two developers behind Tornado Cash — Roman Storm and Roman Semenov — have been charged by the US government for money laundering.
The US Attorney's Office for the Southern District of New York unsealed an indictment, and alleged that the pair conspired to help criminals with money-laundering of up to US$1 billion (AU$1.54 billion) in crypto with Tornado Cash.
The indictment was quickly met with criticism and protest across the crypto community. Many argued that "the Romans" were merely software developers who wrote code for Tornado Cash, not criminals, and that the arrest was wrongful. 
What is a crypto mixer?
A crypto mixer – or crypto tumbler – is a third-party service that "blends" the crypto of many different users together, then redistributes them to conceal the ownership of funds.   
When a person owns crypto – especially Bitcoin or Ethereum – that ownership can be traced back to their crypto wallet. This is because crypto is backed by blockchain technology, which is known for keeping immutable records of transactions. So, crypto mixers serve to "break" that link between crypto owners and their crypto.
Besides Tornado Cash, other well-known crypto mixers are 0xMonero, Cyclone, CoinJoin, and Beacon.Cash.
Why do people use crypto mixers?

One word: privacy. According to blockchain tracker Chainalysis, crypto mixers "obfuscate" the origin and ownership of crypto. So, people who live under oppressive regimes and want to perform financial transactions privately may use crypto mixers.
However, a substantial number of crypto mixer users are cybercriminals. A July 2022 report by Chainalysis revealed that crypto mixers are the weapon of choice for illicit actors who are stealing funds on the blockchain.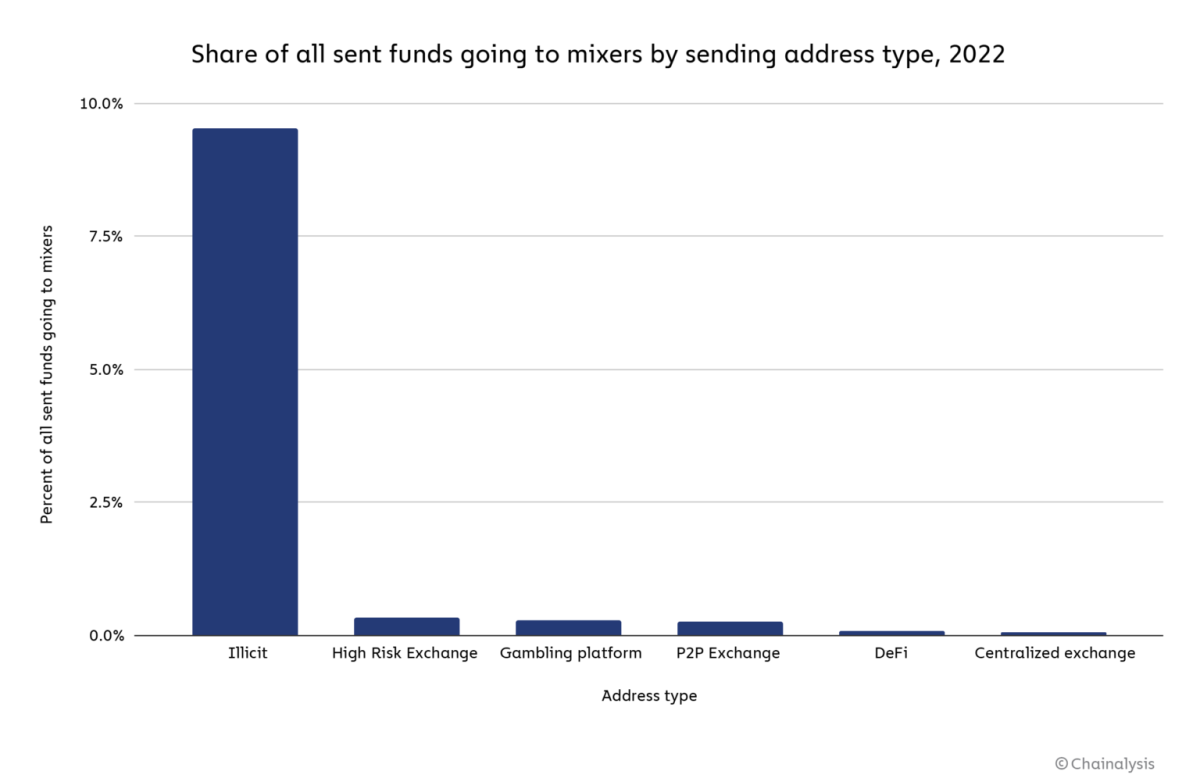 Back to the story.
Tornado Cash's case
The Tornado Cash platform was sanctioned by the US government in 2022. US authorities accused it of providing mixing crypto services to hackers from North Korea. 
The crypto community's protest over what it views as the US government's wrongful targeting of Tornado Cash is not new. In October 2022, crypto non-profit Coin Centre sued the US Treasury over its handling of the Tornado Cash case, and demanded the Treasury  delist Tornado Cash from sanctions.
On August 18, Paul Grewal, Chief Legal Officer at Coinbase, also voiced support for a similar lawsuit that's challenging the US Treasury.
Now, as Roman Storm and Roman Sevenov have been formally charged, more notable figures in the crypto industry have stepped forward to criticise the US authorities, arguing that the indictment goes against financial privacy and technological innovation.

"… financial privacy is not a human right in the eyes of the US state. The FBI and CIA have a monopoly over your financial data. Only they and no one else can have it, least of all some smart contract," wrote Seraphim Czecker, expansionist at DeFi platform Lido Finance. 
Some also saw the Romans as two developers who only wrote software code for Tornado Cash, and should not be held accountable for the nefarious money laundering actions of others.
"Should we arrest Bill Gates too? I hear that the money launderers also used Windows computers for their criminal activities…" wrote journalist Naomi Brockwell.
Were they just writing code? 
However, some in the crypto community pushed back against the wave of negative criticism towards the US authorities.
"There is a huge difference between (a) merely publishing code for discussion purposes which could be used unlawfully and (b) running an unlawful business which monetises that code. After reading the Tornado Cash indictment, if things are as alleged, it was the latter," explained Preston Byrne, partner at financial law firm Brown Rudnick.
At the time of writing, Roman Storm had been arrested, while Roman Semenov's whereabouts were unknown.