SBF in jail: Failed FTX founder Sam Bankman-Fried (SBF) is facing a litany of charges from three seperate US government agencies. If he's found guilty on all of the charges brought before him by the Securities and Exchange Commission (SEC), the Department of Justice (DoJ) and the Commodities Futures Trading Commission (CFTC), SBF faces a staggering 115 in years of jail time.
While it's still not entirely clear which facility SBF will be spending the rest of his life in, it seems most plausible that he'll be imprisoned in federal facility somewhere on the east coast of the United States. Until SBF is sentenced federally, he'll likely spend his days in either the Metropolitan Correctional Centre (MCC) — which the LA Times described as the "Guantanamo of New York" or Brooklyn's Metropolitan Detention Centre (MDC) while being shuttled to and from the US District Court.
Both of the New York prisons maintain a certain notoriety for their subpar conditions, with one former MDC warden, Cameron Lindsay saying that the Brooklyn jail was "one of the most troubled, if not the most troubled facility in the Bureau of Prisons."
At the time of writing the MCC has been temporarily closed while officials address the facility's "concerning standards of living" so SBF will almost certainly be chilling in Brooklyn's MDC if his trial drags on. At the end of the day, SBF could go to any number of federal prisons in the United States, so here's a list of potential people that the disgraced crypto founder could end up befriending.
SBF ditches League of Legends and gets ripped with Sam Hurd
Who's Sam Hurd you ask? Hurd was a formerly a star player for the US NFL teams the Chicago Bears and Dallas Cowboys.
Hurd wasn't just a great athlete, he was also one hell of a businessman. When he wasn't tossing the footy around Hurd was busy running a multi-million-dollar drug empire. According to sports news outlet Sportscasting, Hurd started off moving roughly four kilograms of cocaine on weekly basis, which netted him a whopping US$100,000 every seven days.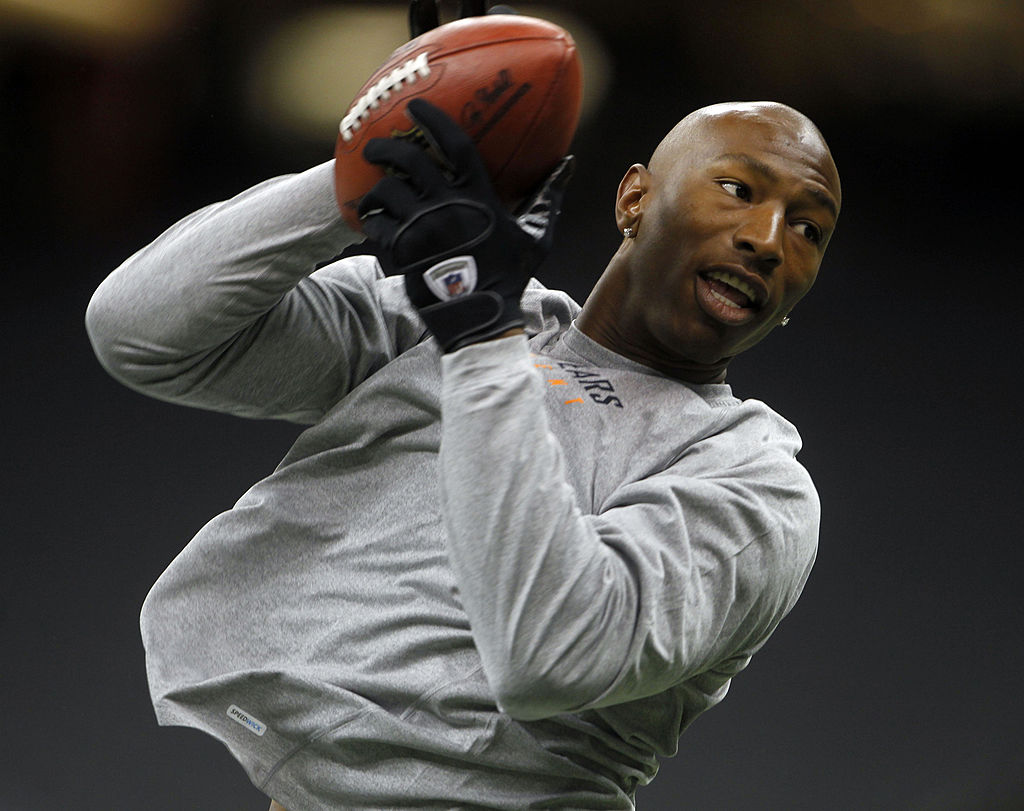 The report details that Hurd slowly but surely ramped up his drug-related escapades, and flexed a whole fleet of vehicles with delivery drivers to ensure that his narcotics ended up where they needed to be.
Hurd's side-hustle came to an end in 2011, when he accidentally revealed to an undercover officer that he wanted to boost his supply chain to 10 kilos of coke per week, as well as adding 450 kilos of weed to the mix, which would have given netted him an additional US$2 million a month. He was arrested and sentenced to 15 years in prison soon after.
With Sam Bankman-Fried and Sam Hurd sharing a first name and a passion for shady entrepreneurship it seems like the pair are truly a match made in heaven. Perhaps SBF will borrow some physical tips from Hurd, especially now that he can't "gank" on League of Legends.
SBF in jail: SBF and Kidd Creole hang out
Nathaniel Glover (aka Kidd Creole) is one of the founding members of hip-hop group Grandmaster Flash and the Furious Five. Kidd Creole is currently being held at the Vernon C. Bain Correctional Center in the Bronx after being sentenced to 16 years imprisonment after fatally stabbing a man in New York.
While a fraternity between the nerdy SBF and streetwise Kidd Creole is an unlikely outcome, if SBF takes 'Pharma Bro' Martin Shkreli's advice to "start listening to rap" then an odd friendship could definitely be kindled.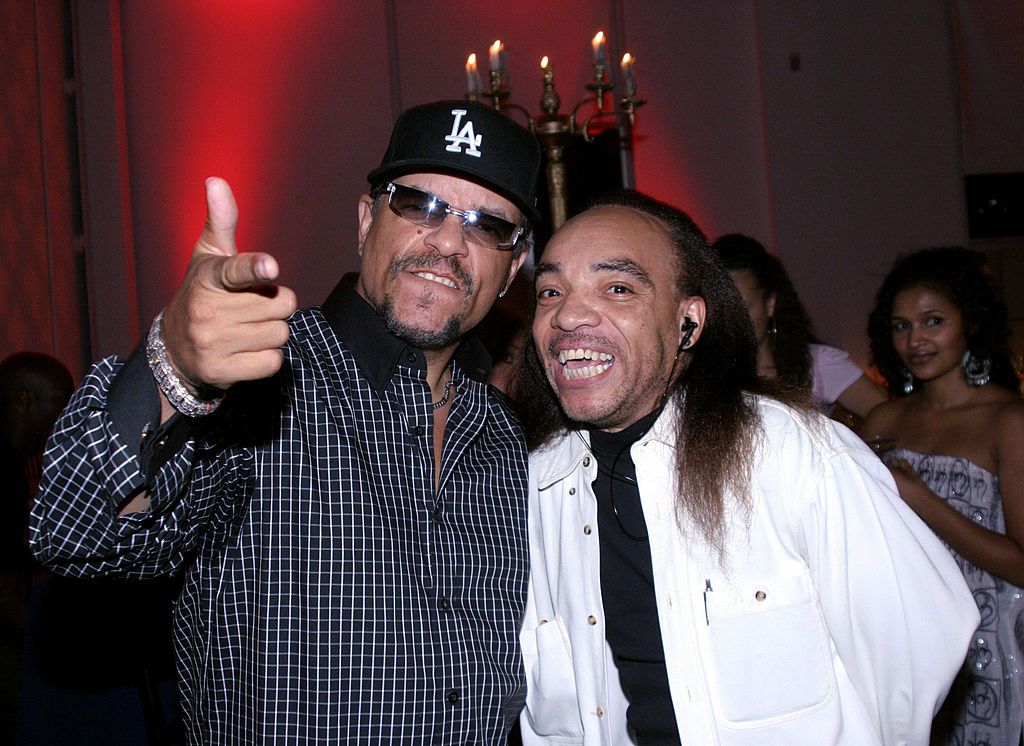 SBF gets hit and run lessons from Suge Knight
Former music mogul Marion 'Suge' Knight was charged with murder and sentenced to 28 years in jail following a fatal hit-and-run on the set of the hit film Straight Outta Compton. According to the Los Angeles Times Knight was accused of running over two people; Terry Carter, who died, and Cle Sloan, who survived.
SBF teaming up with Suge Knight would be a wise move for the prison first timer. As a nerdy white kid from SBF California, it seems pretty clear that he could learn a lot of Kinght, who flexes a fairly wild past of his own. Knight was shot six times at a nightclub in 2014 and was also arrested for driving on a suspended license in 2013.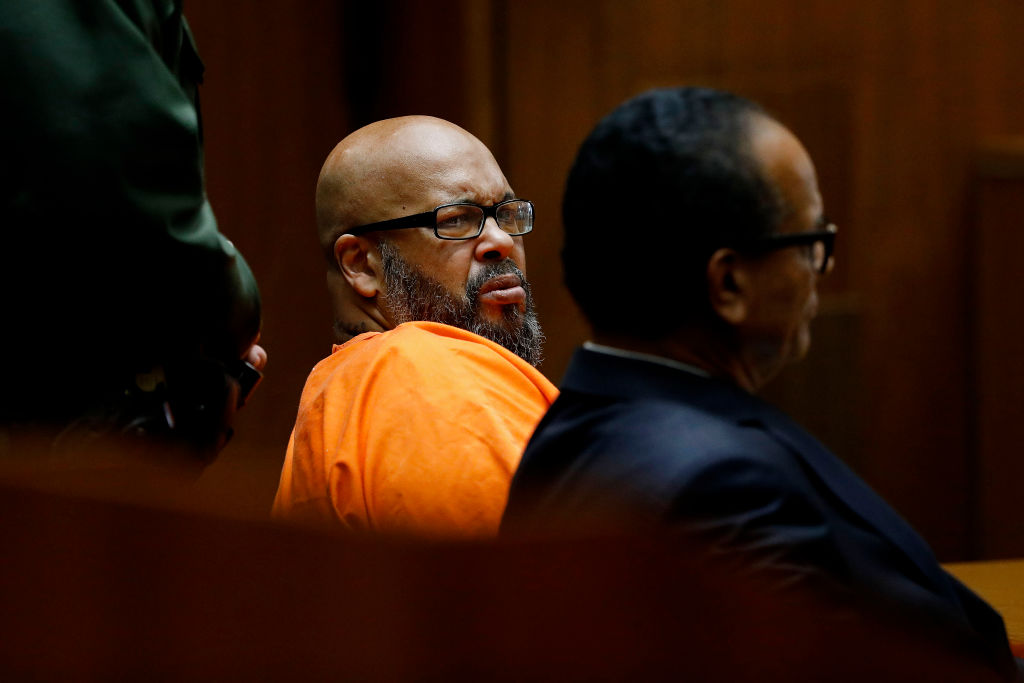 Even though Knight has a past pocketed by with petty crimes, the hit and run landed him in prison for the first time, something that both he and SBF may yet have common. Knight is currently serving time in the R.J. Donovan Correctional Facility in San Diego.
SBF in jail: SBF & Bernie Madoff
It really goes without saying but this pair of fraudsters would've made great prison pals. Unfortunately for SBF, Bernie Madoff — who was sentenced to 150 years imprisonment behind bars in April last year due to ongoing health complications. Madoff was 82 years old.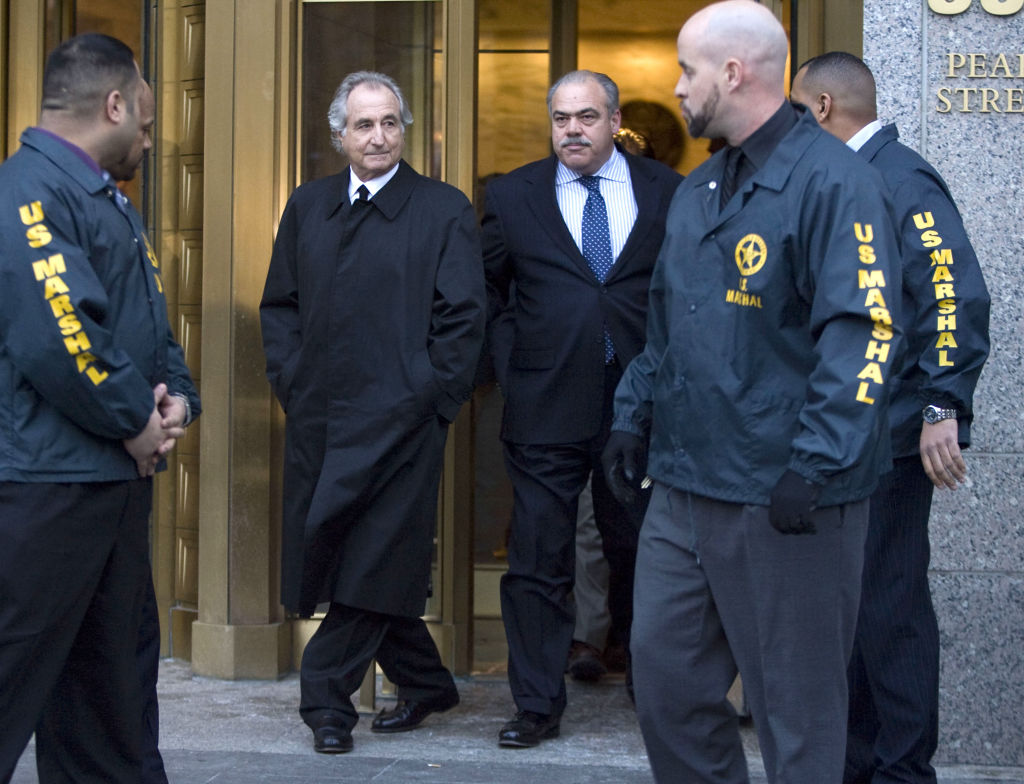 'Pharma Bro' Martin Shkreli shares his jail tips for SBF
Speaking on Laura Shin's Unchained podcast, 'Pharma Bro' Martin Shkreli shared his advice for SBF's time in prison. In 2017 Shkreli — who become infamous for jacking up the price of life-saving drug in the US by 5,000% — was found guilty of securities fraud and was sentenced to seven years in prison the following year. He was released from prison in May this year.
"Sam is going to have a lot of issues because he is a bit of an effeminate guy and his demeanour — some people say autistic sort of sense, or sensibility — is not something that goes over well in prison," Shkreli told Shin on Friday.
According to Shkreli, it'd also be wise for SBF to try and hide his "rich white kid" upbringing and come up with a more jail-friendly backstory. Additionally, he said that SBF should shave his head and deepen his voice to fit if he wants get by in jail, which he admits is a very "very testosterone-filled, masculine place." Bonus points if SBF can start listening to rap as well.
While numerous commentators across Crypto Twitter poked fun at Shkreli's off-the-cuff advice for SBF, the Pharma Bro said that his advice was dead serious and shouldn't be taken lightly.
"This sounds funny but this could save your life."

Martin Shkreli