A UK court has just sent four crypto fraudsters to 15 years in prison after what appears to be one of the dumbest conspicuous Bitcoin thefts in history.
Stephen William Boys, Kelly Caton, Jordan Kane Robinson and James Austin-Beddoes, aged between 23 and 58-years-old, were found guilty of stealing millions in Bitcoin after finding a glitch on Aussie-based crypto exchange Coinspot.
Parker, the 'mastermind' behind the crypto fraud, found a flaw in the infrastructure enabling him to withdraw assets worth more than $20M AUD, before seeking the assistance of Boys to launder the money and convert it to cash across a number of foreign accounts.
Prosecutor Malcolm Isherwood told the court that the investigation was long-running involving "a vast amount of money".
The UK investigation uncovered the theft when Kelly Caton reported to the police that her daughter had stolen 15 Bitcoin.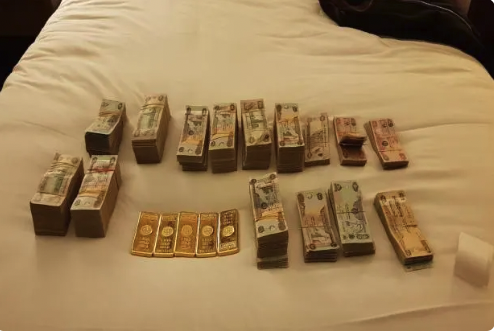 Mastermind tries to be a good bloke
Det Sgt Wainwright shared with the court that the crypto fraudsters caused suspicion in the local community through his generosity.
In a wildly strange sequence of events, police stated that Parker had so much money that he "struggled to spend [it]." Parker chose to hand out thousand-dollar gift cards to people in the street, before buying cars for people that he met at the pub – for more than 20 people.
According to Wainwright, Parker earned a reputation as being a Bitcoin millionaire in the community, but most weren't aware of the true source of his wealth. He was renowned for regularly tipping big bucks to taxi drivers outside of his generous car gifting.
In the court case, Parker's accomplice shared how Parker took more than one million pounds in a suitcase to purchase a villa from Russians, who he met in the back office of a real estate agent, then paid more than $100,000 AUD to pay off corrupt officials to wash the cash.
Police recovered more than 400 Bitcoin from the thieves, as well as luxury watchers, designer goods, a very spenno wine cooler, houses, cars and more than $17M AUD in bank accounts. Police reported that they intend to return the value of the pricey assets to the victims.
RIP to the key crypto fraudsters
Unfortunately Parker hasn't been sent to jail as he died in 2021 before he can be prosecuted, but Boys will receive a six year sentence for converting criminal property, while Caton and Jordan have been convicted with conspiracy to commit fraud with a four year sentence. James Austin-Beddoes was sentenced to more than one year of fraud, one year for acquiring criminal property, and one year for converting criminal property.