Russian billionaire Vyacheslav Taran is the latest crypto entrepreneur to have died under mysterious circumstances after his helicopter crashed in good weather.
According to original reports from the Monaco Daily News, both Taran and the helicopter's 35-year-old pilot died after the aircraft crashed around 1pm on November 25, near the resort town of Villefranche-sur-Mer after taking off from Lausanne in Switzerland.
Taran was travelling in a single-engine Eurocopter EC130 (Airbus H130) operated by Monacair. The billionaire's death was subsequently confirmed by the Russian Embassy in Paris on Monday.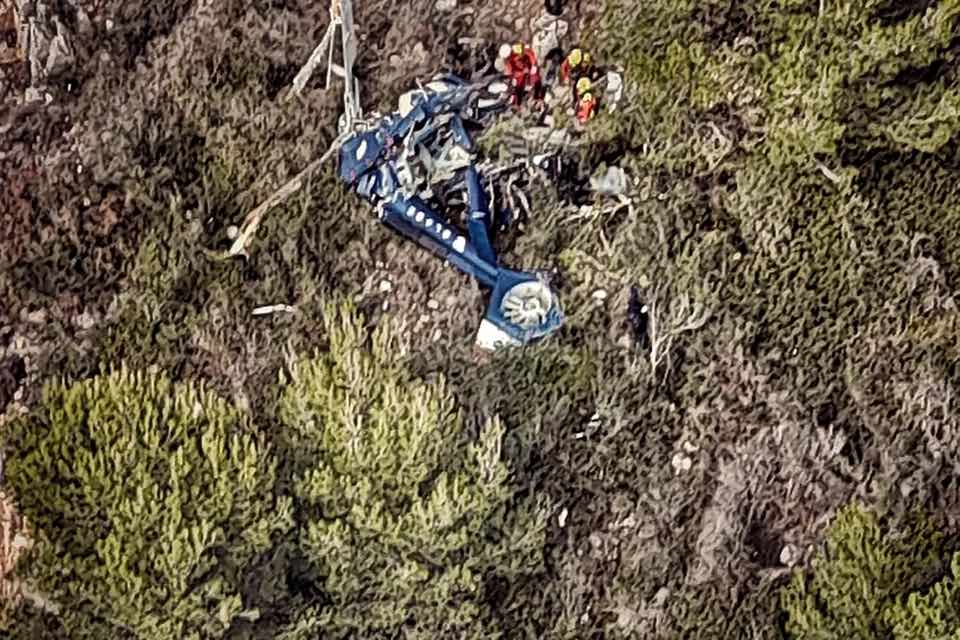 Another unidentified passenger was scheduled to join Taran on the flight, but they cancelled at the last minute, according to local news sources.
The Deputy Public Prosecutor of Nice, who visited the scene of the crash said that the fault of an as of yet unidentified third party could not yet be ruled out.
Taran was the co-founder of trading and investment platforms Libertex and Forex Club. His company, Forex Club was stripped of its license in Russia in 2018 for allegedly ripping off investors, according to a report by Life, a pro-Russian media outlet.
Life's official website claimed that Taran, "has many dissatisfied clients and enemies in Russia, who could well get him abroad".
The suspicious deaths of Russian oligarchs
Taran's name joins a growing list of Russian oligarchs with ties to Vladimir Putin who have all died in seemingly suspicious circumstances this year.
Less than two weeks ago, cryptocurrency entrepreneur Tiantian Kullander, the co-founder of Amber Group, who was just 30 years old and widely regarded to be in "good health" died unexpectedly in his sleep from unknown causes. Sudden death during sleep in healthy 30-year-olds is statistically uncommon.
Another wealthy Russian businessman to die in peculiar circumstances was Ivan Pechorin. Pechorin was Putin's top manager for developing Russia's vast Arctic resources. On September 10 his body was discovered after he reportedly fell off the side of a boat in waters close to Russky Island.
Crypto billionaire deaths
Earlier this year, 67-year-old oil magnate Ravil Maganov "fell from a window" at a Moscow hospital. His company Lukoil had criticised the war in Ukraine.
55-year-old Sergey Protosenya was found dead in Spain. His body was discovered alongside his wife and daughter who were found dead in their beds with axe wounds. Protosenya was the deputy chairman of Novatek, the largest independent natural gas producer in Russia.
Vladimir Sungorkin
Newspaper editor Vladimir Sungorkin, 68, suffered a stroke and suffocated while on his way to lunch. Oil billionaire Alexander Subbotin, 52, was found dead in a shaman's house after he died from a "drug-induced heart attack". Subbotin allegedly went to the shaman's home "in a state of severe alcoholic and drug intoxication" a day before his death, reported Russian news outlet TASS.
Bill Browder, an American-born British financier who was once the largest foreign portfolio investor in Russia, told Newsweek that people should automatically "assume the worst" any time they see "a wealthy Russian dying in suspicious circumstances."
"There has been enough empirical evidence of assassinations organised by the Kremlin or business rivals in Russia, to make it likely that these were murders and not suicides and other explanations that have been bandied about by the Russian authorities," Browder added.
Crypto billionaire deaths: Taran's wife pens an open letter
The deceased billionaire's wife, Olga Taran has since released an open letter urging journalists to stop spreading "lies" that suggested her husband was linked to the shady business dealings of Russian elites.
"The Ukrainian news website UNIAN.net published a story that my husband allegedly was a billionaire and was involved in money laundering for Russian elites and on top of that, they claimed him to be a Russian spy," she wrote.
"I urge all Western journalists who cite UNIAN.net to stop spreading the lies (Will Steward and Rachael Bunyan from Daily Mail, Aliki Kraterou from The Sun). My children have already been bullied because of these accusations and I am concerned for their safety," she added.