Crypto News: Welcome to your no-nonsense daily crypto news update on all things impacting the crypto world. These are the most important headlines shaking things up today.  
1. Remittances into Africa, a game-changer
Bitcoin payments company Strike has announced that it is expanding into Africa to enable instant, low-cost remittances using its "Send Globally" feature. Initially, the Lightning-based tool will be available to US-based Strike users who wish to remit funds to the largest African markets, including Nigeria, Kenya and Ghana. 
According to Strike's CEO Jack Mallers: 
"High fees, slow settlement, and lack of innovation in cross-border payments have negatively impacted the developing world. Strike offers an opportunity for people to transfer their US dollars easily and instantly across borders."
Following the announcement, American Strike users can send US dollars to Africa using Bitcoin's layer two scaling solution Lightning. Those funds are then instantly converted into the local currency on the other side and deposited into the recipient's bank account. 
Although precise figures are hard to come by, one study argued that the remittance market for Africa is valued at just under US$95 billion. When El Salvador implemented Bitcoin as legal tender, it simultaneously set up Lightning-based 'El Chivo' ATMs where US-based workers could send funds to their families in El Salvador. It is estimated that remittance companies such as Western Union stand to lose some US$400 million annually following the move.
Given that Africa is such an enormous market with a huge amount of economic migrants who work offshore and send funds back home, this move could prove to be a long-term game-changer. 
2. Lights on for Africa
In other crypto news for the African continent, Gridless, a Bitcoin mining company helping to bring new energy generation to rural communities in East Africa, announced a US$2 million seed investment round led by Stillmark and Jack Dorsey's Block.
The company designs, builds, and operates Bitcoin mining sites alongside small-scale renewable energy producers in rural Africa where excess energy is not utilised. In a sense, Gridless serves as the 'anchor tenant' for an energy grid, financing the construction and managing the operation of data centres in rural communities where traditional industrial or commercial customers are not available.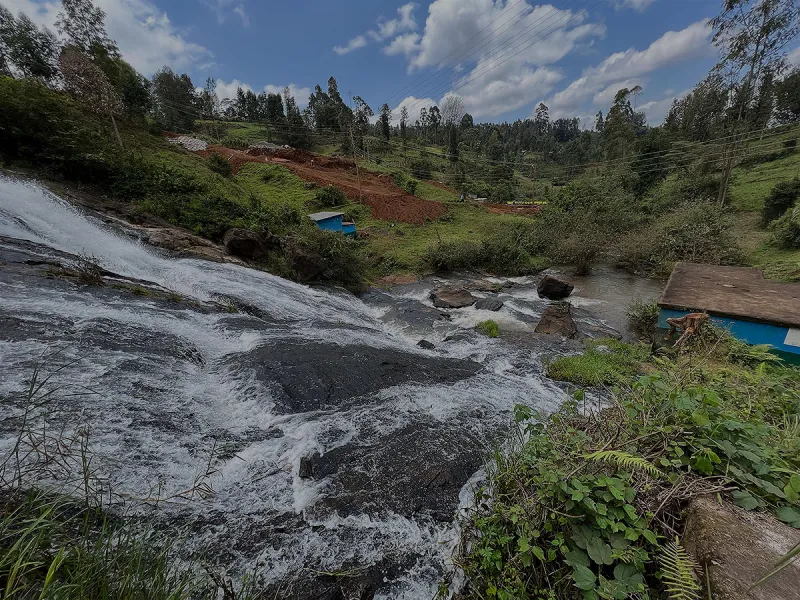 Gridless notes that in 2020, more than 50% of Africans were deprived of electricity. Despite an immense demand for reliable, clean, and affordable energy, mini-grid energy generators struggle for sustainability. Gridless argued that Bitcoin mining could play a role as a buyer of first and last resort to accelerate the growth of electricity access throughout the continent. 
Crypto News: Electricity
 "Africa needs affordable electricity," said Erik Hersman, CEO of Gridless. "Our work in supporting renewable energy mini grid developers fills a gap, helping developers expand faster, be more sustainable, and serve thousands of households. This investment, and the high calibre of partners that are coming alongside us, means that we can accelerate our rollout knowing that we have both the capital and strategic support required." 
Alyse Killeen, Managing Partner at Stillmark commented that the investment supported the venture capital firm's goals since Gridless brings "a socially and environmentally conscious approach to bitcoin mining, one that provides tangible benefits by way of access to electricity for communities in rural parts of East Africa". 
The Bitcoin mining and energy sectors are increasingly working together in a symbiotic relationship. As a buyer of first and last resort, miners can help support the development and construction of electricity infrastructure in areas that would otherwise be uneconomic. It's a fascinating space that is just getting started. The Chainsaw put together a short piece here if you're keen to learn more. 
3. The long and winding Ripple case could be winding down
It has been a long time coming, but the legal battle between the Securities and Exchange Commission (SEC) and Ripple is edging ever closer towards a close after two years. Well, almost. 
At its core, the case hinges around the question over whether Ripple's token, XRP, is an unregistered security. Back in September, both Ripple Labs and the SEC filed motions for summary judgement – a motion that seeks to outright dismiss the other's claims on the basis that it is without merit at all. This was no doubt an attempt to avoid going to a trial, a lengthy and costly experience for all. 
Crypto News: Lawyers
Stuart Alderoty, General Counsel of Ripple, confirmed the company's "final submission," urging the court to grant judgement in its favour. Ripple CEO Brad Garlinghouse also took to Twitter to express his confidence in a favourable outcome. 
The case could still go to trial if both parties' applications are dismissed. However, the SEC is surely looking to put a nail in the Ripple coffin as it increasingly argues that cryptocurrencies outside of Bitcoin are 'unregistered securities'. 
4. Russia embraces deal with digital yuan, a potential trend? 
Shortly after invading Ukraine, over US$600 billion in foreign Russian assets were seized. This provided an unequivocal message to those on the wrong side of the US-led world order – "if you mess with us, we'll take your stuff". Russia and China have heard the message loud and clear and have actively been 'de-dollarising' (i.e. ditching US dollars) for years in preparation for times like these. 
Since the US dollar is the global reserve currency, it enjoys the 'exorbitant privilege' of being able to print the currency that gives it access to global commodity markets such as oil, gold, wheat, iron etc. Few are looking to trade in local developing nations' currencies, meaning that most nations find themselves perpetually short on dollars. Hence the reason they are looking to trade with each other in other currencies, particularly if the US is willing to seize their assets as it did with Russia. 
Now, in an announcement that has evaded the attention of many focused on all things crypto news, a Russian company has announced the country's first authorised transaction with digital financial assets (DFAs) involving a foreign currency, the Chinese yuan. The deal involves the issuance of DFAs worth 58 million Chinese yuan (US$8.26 million) secured by commercial debt.
It's becoming interesting to see how digital assets are being embraced by both Russia and China, no doubt to create a parallel financial system outside of the control of the US and its allies. 
5. FTX, the gift that keeps giving
With new revelations breaking by the day, it's hard to keep your eyes off of the train wreck that is the sordid FTX affair. 
In a Financial Times report, it's now been revealed that FTX had  a disparate bundle of nearly 500 illiquid investments split across 10 holding companies. The total investment given on the spreadsheet provided by an insider reflected a value in excess of US$5.4bn. What are those investments now worth? That remains unclear.
While the portfolio includes investments in the likes of Sequoia Capital and as well as Elon Musk's SpaceX and Boring Company projects, it also included a range of surprising other investments including betting platforms, online banks, publishers, a fertility clinic, a military drone maker and a vertical farming company.
Crypto News: SBF
It's not clear why Sam Bankman-Fried (SBF) would be investing in things like farming and fertility clinics, but then again, given what we've learnt thus far about SBF and his friends, one would also put nothing past them at this point. 
The eight hundred pound gorilla in the room remains why SBF continues to walk around without a care in the world? He also continues to talk to those who care to listen, contrary to the advice of his lawyers. Now that he's hired Ghislaine Maxwell's former lawyer, his strategy going forward will be interesting to watch.
Why should we care? In all probability, there is going to be a great regulatory push in the wake of the FTX scandal. And when the US gets a cold, the rest of the world gets the flu.
In other words, if US regulators turn up the heat and get harsh on crypto, it is fair to expect a similar approach elsewhere in the world. 
That's it for today's most important crypto news.