If your Bitcoin or Ethereum has fallen in price since you bought it, and you want to hang onto it in case prices rise again, then you might still be able to get some benefit from it. Fintech company Block Earner will start to offer loans next month, whereby Australians can use their Bitcoin or Ethereum as collateral. They say their crypto-collateralised loans are the first of its kind in Australia. But is using crypto as collateral a good idea?
Around 4.5 million Australians currently own cryptocurrency. Most crypto is held by Millennials and Gen Zedders – and they are at the age where big expenses can occur: homes, weddings, honeymoons, pools, cars, renovations … 
And, with the cost-of-living crisis looming large, using existing crypto holdings as collateral for loans might be tempting.
Crypto as collateral: How it works
In essence, you get access to cash by using your Bitcoin or Ethereum as collateral, and you can repay the loan over 12 months with a fixed interest rate, all while keeping your cryptocurrency assets. It's a way to unlock the value of your crypto holdings without selling them.
Millennials have around $40,000 in savings, and Gen Zs have an average of $13,300 in savings. This is not enough for a home deposit in the current market. The average home deposit in Sydney is $282,732 and in Melbourne $206,581, for example.
This means that Australians now have to save on average for nine years before they are in a position to buy.
However a lot of Millennials and Gen Zedders hold cryptocurrencies. They don't want to sell them, in case they rise in price, but they need to fund some big purchases.
Charlie Karaboga, co-founder and CEO at Block Earner, told The Chainsaw: "Currently in Australia, there is no credit provider offering personal loans where crypto can be used as collateral."
This means that crypto holders needing cash have to sell their crypto.
"Australians are looking for new and flexible ways to secure their financial futures," Karaboga said. "They're doing this by taking paths currently untraversed by traditional lenders, who are yet to recognise crypto as an asset class on net worth calculations."
Karaboga said customers "can use their crypto as security and borrow Australian dollars from us. For example, if you have $100,000 worth of Ethereum or Bitcoin, you can get a maximum $33,000 loan from us."
People don't want to sell assets bought in the last two years, says Karaboga, because it's under the price that they bought it for. "And, they don't want to realise the losses."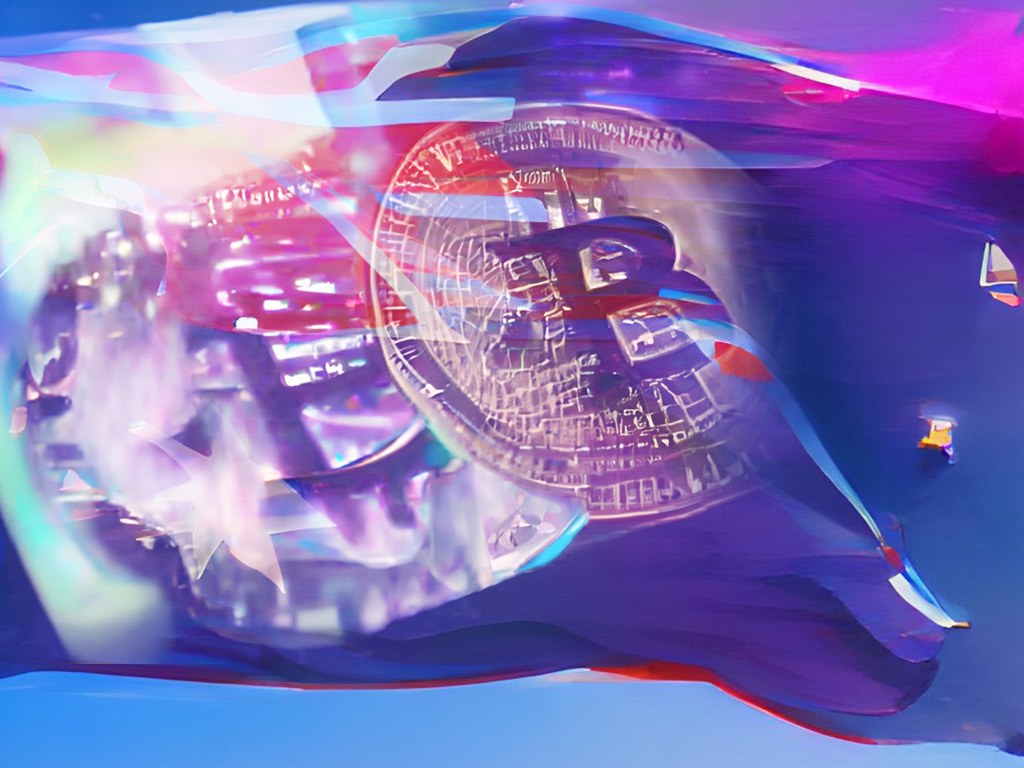 Bitcoin and Ethereum
Currently Block Earner is only accepting Bitcoin and Ethereum as collateral. "They are the largest cap crypto assets and, compared to others, less volatile," Karaboga said.
While this kind of crypto-lending product is available in the US and European markets, this is the first time it has been offered in Australia.
So what happens if borrowers don't pay back their loan? Karaboga says that if they don't repay, "we have the right to sell part of the cryptocurrency asset and close the loans and make the rest of the crypto assets available for them".
Karaboga says there is a waitlist to apply for the crypto-backed loans, and expected to be open for business on September 26, 2023.
Crypto as collateral: Hold Up
Dr John Hawkins is a senior lecturer at the School of Politics, Economics and Society, University of Canberra. He told The Chainsaw that he is sceptical of the premise that 4.5 million Australians own crypto, especially in large enough quantities to make a significant proportion of a home deposit. He says it would be more accurate to say "they do not want to sell it at what they hope is the bottom of the market".
"Using crypto as collateral seems crazy to me," he said. "Given that crypto often falls 10% in an hour, and some formerly major crypto coins (eg Luna) have become almost worthless, I doubt that reputable lenders would accept them as collateral."
Comparison to regular banks
Block Earner's crypto-backed loans have interest rates that are generally lower than traditional loan interest rates offered by banks such as Westpac in Australia. Here's a comparison:
Block Earner Crypto-Backed Loans:
Ethereum-Backed AUD Loans: Waitlist interest rate of 4.53% per annum. Fixed rate for 12 months with a comparison rate of 5.53%.
Bitcoin-Backed AUD Loans: Waitlist interest rate of 6.37% per annum. Fixed rate for 12 months with a comparison rate of 7.37%.
Westpac Loan Interest Rates:
Car Loan: Ranges from 5.99% to 12.99% per annum, with a comparison rate from 7.20% p.a. to 14.14%.
Electric or Hybrid Car Loan: Ranges from 5.49% to 12.49% per annum, with a comparison rate between 6.70% p.a. to 13.65%.
Westpac Flexi Loan: 16.99% per annum (variable rate).
Unsecured Personal Loan: Ranges from 7.99% to 20.49% per annum, with a comparison rate from 9.18% p.a. to 21.61%.
Ultimately, the choice between Block Earner's crypto-backed loans and traditional bank loans depends on your specific financial needs, risk tolerance and whether you are comfortable using your cryptocurrency as collateral.
Remember, it can be quite a risky strategy for some people to borrow both a deposit and also have a home loan.
Be sure to shop around when it comes to loans. If you have a good credit history, you may find that a regular bank can give you a better deal for a loan, and you won't be risking your crypto. Or don't buy that thing, and get on with your life!