Bitcoin (BTC) investors are preparing themselves for a bumpy ride, as the price of the asset officially dropped below US$19k for the first time in two months.
The dip followed a pretty lacklustre 10-day spell that saw Bitcoin trade sideways, hovering close to its fabled US$20k support line.
The last time the flagship cryptocurrency dipped below US$19,000 was earlier this year on Independence Day (July 4), when it touched US$18,600. Before that, Bitcoin hadn't ventured into sub-$19k territory since November 2020, when it went on a scorching bull run that didn't end until nearly a year later.
Why did Bitcoin crash?
Investors seem to be getting rid of their Bitcoin for a number of reasons. Most notably, Bitcoin's recent sell-off is tightly linked to the US stock market, which closed lower following an extremely volatile day of trading.
The increasing institutional adoption of Bitcoin is one of the main factors behind its increasing correlation with the US stock market, with hedge funds increasingly trading on the digital asset's inherent volatility.
The stock market's volatility comes following recent comments from US Federal Reserve Chair, Jerome Powell, who shared some bad news with everyone last week, telling attendees of the Jackson Hole symposium that the Fed will most likely impose "larger interest rate hikes" over the coming months.
These comments are widely credited for kicking off the recent slump in asset prices, and saw the NASDAQ tumble 4% in a single day.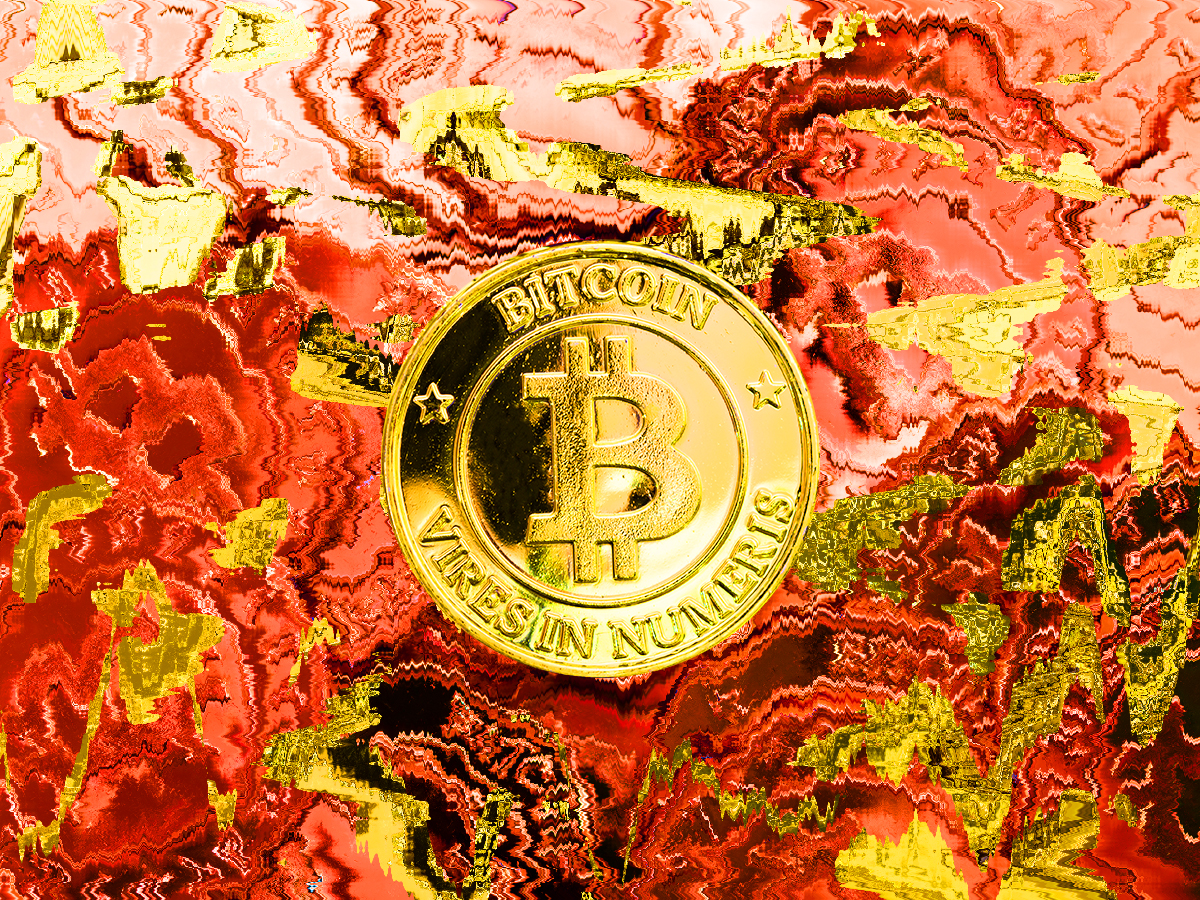 As a general rule of thumb, high interest rates tend to spell bad news for riskier assets like growth stocks and Bitcoin.
It's not fair to blame all of this on the Fed, however, because another huge driver behind Bitcoin's sell-off is the recent decision from Russia to shut down its Nord Stream 1 pipeline. This move has effectively cut off the supply of gas to much of Europe and has startled investors throughout global markets.
Over in technical analysis land, the reason for Bitcoin's steep drop downwards can be traced back to over US$100 million worth of Bitcoin liquidations occurring inside a four-4 hour window on Tuesday evening ET.
Liquidations occur when a trader no longer has the funds required to keep a leveraged position open.
At the time of writing, crypto analytics platform Coinglass outlines that the total amount of BTC liquidations in the last 24 hours have reached US$124 million.
Is it time for another obituary?
While the asset's most famous detractors are using the market turmoil as an opportunity to write yet another Bitcoin obituary, convicted Bitcoin holders took the time to spell out the case for why a lower value Bitcoin was actually good news for the digital asset in the long run.
Owing to the hardcore "HODL" mentality possessed by a large number of Bitcoin bulls, lower prices simply mean that more Bitcoin will be taken off the market and put into the hands of those who "will literally never sell".
While TradFi (traditional finance) critics may claim BTC to be nothing more than "magical internet money", there are a growing number of people are coming to see the value of Bitcoin as a reserve asset for much of the cryptosphere and out in the "real world" as well.
Notably among these are senior officials from the Bank of Russia, who noted recently that Bitcoin "certainly has value" and is now in the process of legalising cryptocurrency for cross-border transactions in Russia.
In light of these recent market conditions, the most principled BTC devotees remain seemingly unphased.
At the time of writing, Bitcoin is changing hands for $18,804, according to data from TradingView.