The number of Bitcoin millionaires has grown in 2023, with 81,556 accounts having more than $1 million worth of Bitcoin (BTC) at the time of writing. Since January, 53,549 more Bitcoin holders joined the happy club of being BTC millionaires.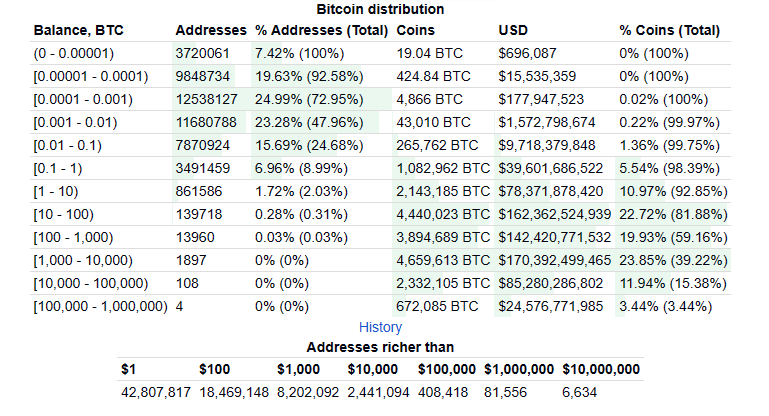 This is according to a table produced by BitInfoCharts, which shows the top 100 richest Bitcoin addresses.
At the start of the year on January 2, there were just 28,007 Bitcoin millionaire addresses.
The easiest and first explanation of why this increase in Bitcoin millionaires has happened is that the price of Bitcoin is up.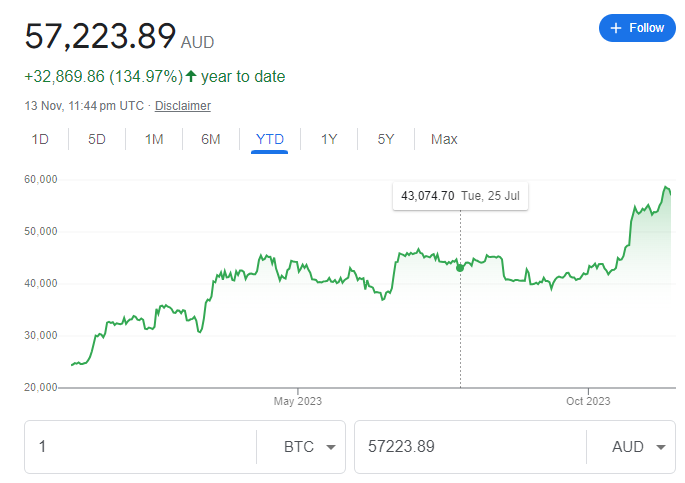 Bitcoin millionaires: How the chart works
Each row on the chart represents one wallet address, which is a unique identifier for a Bitcoin account. The chart also shows the balance of each address, and the percentage of the total Bitcoin supply that it holds.
The best thing about this chart is that it lights up the concentration of crypto wealth. The top 100 addresses hold about 17.5 percent of all Bitcoin, which means that a small number of accounts control a large portion of the market.
Some addresses are more active than others, meaning that they send or receive Bitcoin more frequently. This can help us guess what they are used for, if the wallet isn't named. They could be investors, miners, traders or even hackers.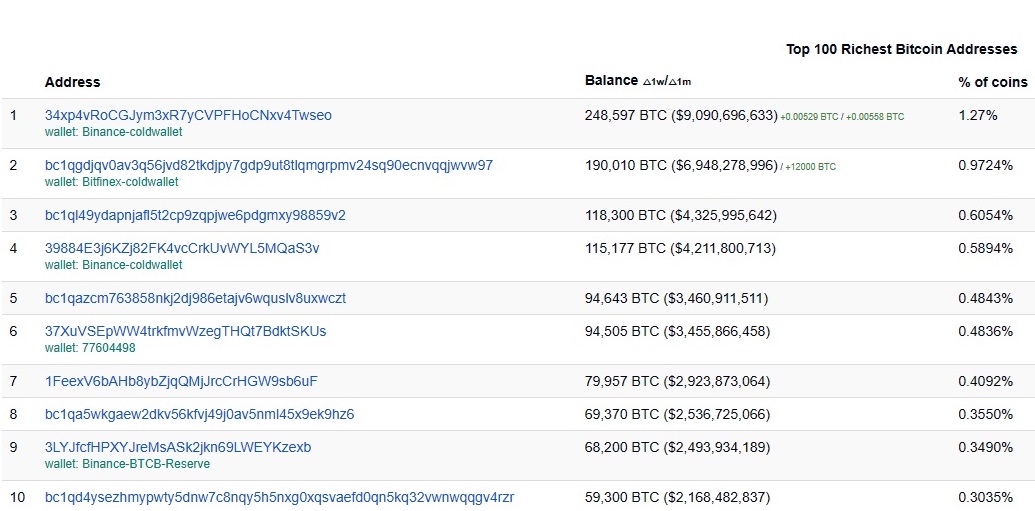 This chart never fails to be a fun snoop. The first wallet address belongs to crypto exchange Binance, so it is highly active as it manages the activities of its customers. 
Some addresses are older than others, meaning that they have been holding Bitcoin for a long time. For example, the seventh address on the chart has not moved any Bitcoin since 2011, which means that it has been holding Bitcoin for over 12 years, and has seen its value increase by over 200,000 times. Which is nice work if you can get it!
Bull run imminent? 
It is important to point out that these numbers are a bit on the loose side of accuracy. Some people may own multiple wallets or use custodial services that pool funds from different users. Therefore, the estimate of 81,556 Bitcoin millionaires isn't exact. 
However, the chart does give an idea about whether there is enough renewed interest in Bitcoin to consider the idea that a bull market may be upon us.
There are other factors that might be putting upwards pressure on crypto prices. Bitcoin's available supply is currently at a historic low, signalling a reluctance among existing holders to sell.
Institutional interest in crypto is also spiking as traditional investment houses pivot towards cryptocurrency. With permission for spot Bitcoin ETFs and spot Ethereum ETFs expected to be approved in the US next year, this should increase demand for cryptocurrencies from traditional investors.
All of the above could be a signal flare for the beginning of the next bull market in the cryptocurrency space. But, of course, the crypto market is famously volatile, and predicting what it might do can be akin to looking into a crystal ball.