As the AFL grand final draws near (September 30) it seems the AFL NFT collection has proven quite popular. The latest collection of NFTs (Non-Fungible Tokens) have sold out.
This is despite a fall in trading volume of NFTs globally from January to July, from US$1.1b (AU$1.71b) to US$0.6B (AU$0.93b).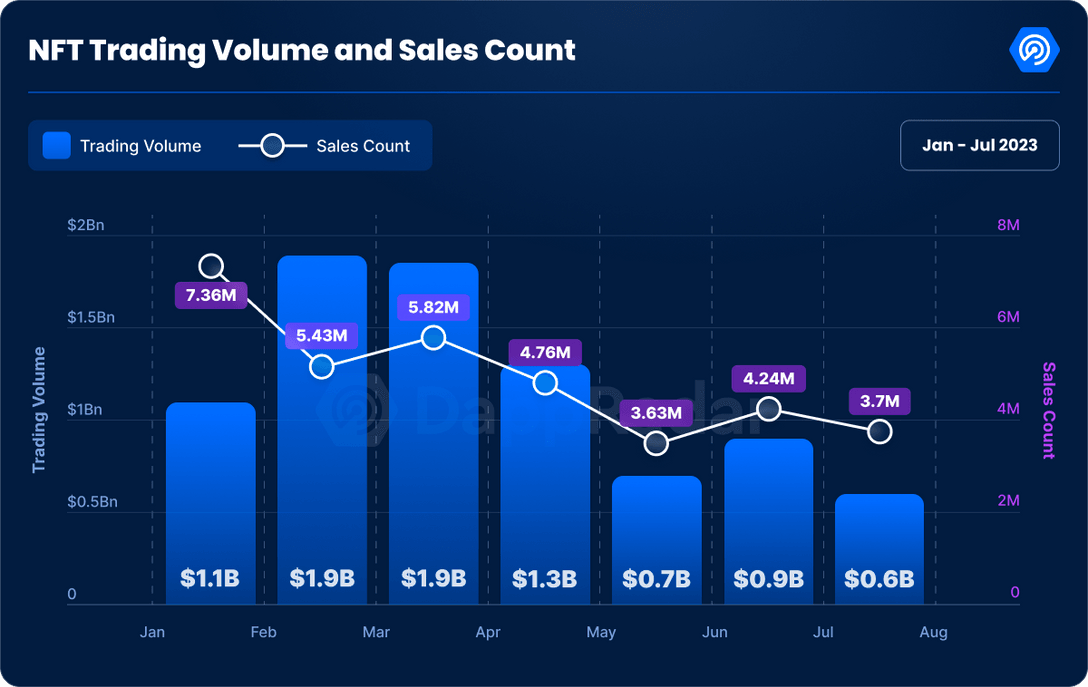 The AFL first dropped NFTs in April of 2022, deep in a "crypto winter", where both the price of crypto and NFTs had fallen from their all-time highs.
Global sales of NFTs peaked in August 2021. While the NFT market has been volatile since then, the fact that the AFL managed to sell out its NFTs in what is considered a "bear market" for the digital asset, might mean that NFTs are on their way back to a bull market. Or maybe the hype is purely about the looming grand final.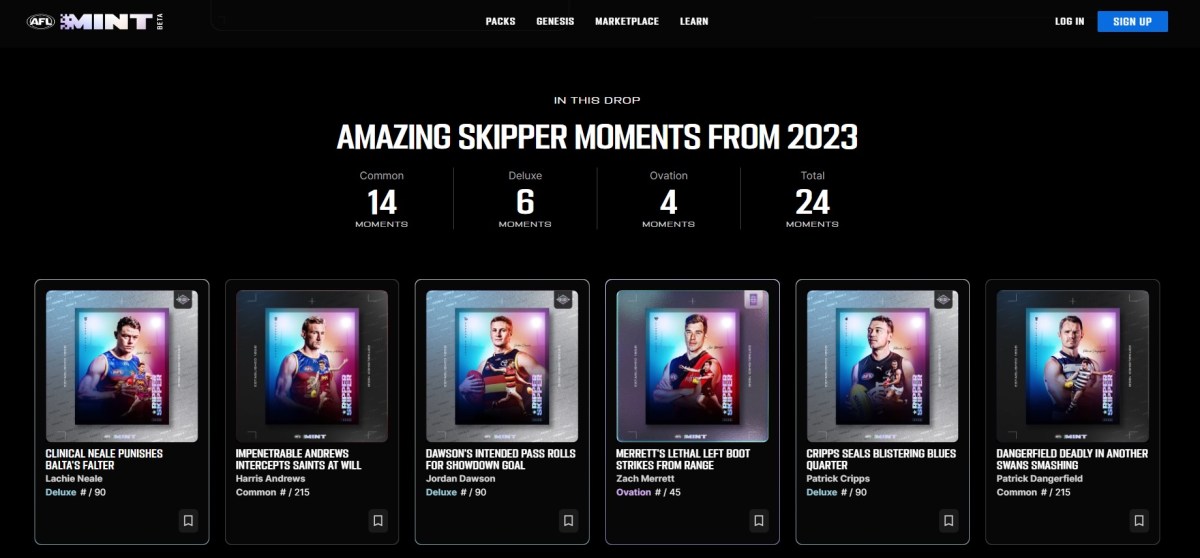 AFL NFTs are the 2023 Trading Cards
Many sports teams globally have embraced NFTs. They are often seen as the new trading cards. The uptake of NFTs was especially designed to appeal to younger generations who are digital natives.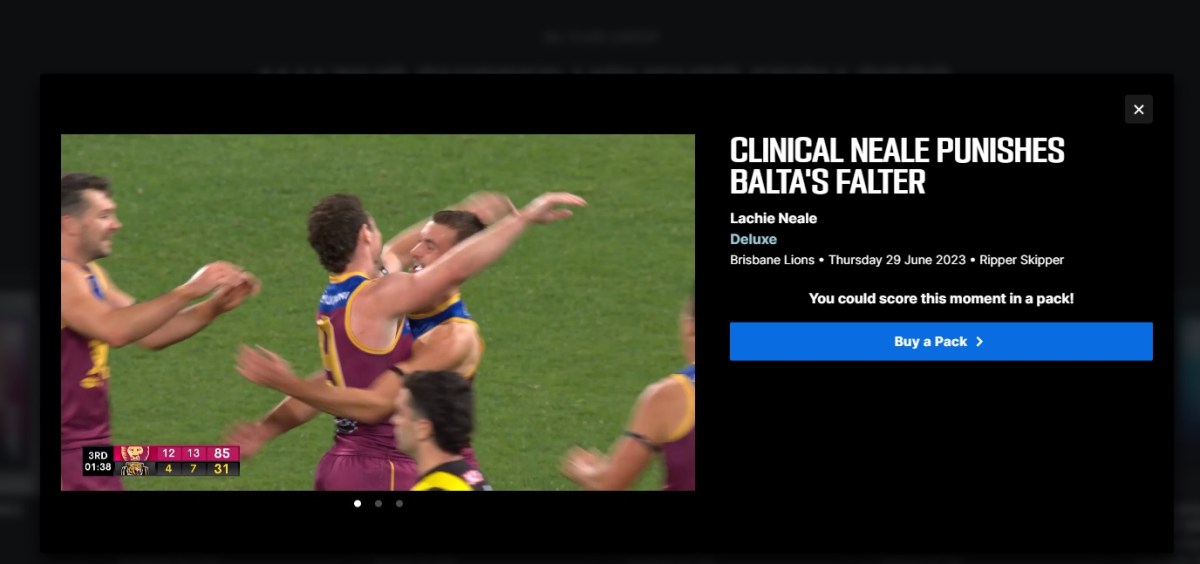 Marketers loved NFTs, for a while anyway. The idea was that they provided a new and innovative way for sports teams to engage with their fans. By offering exclusive digital collectibles like player highlights, memorable moments and limited-edition items, teams can create a more immersive and interactive fan experience. And NFTs offer sports teams a new revenue stream.
There are other good things about NFTs. They have a global reach. They are accessible to fans around the world, regardless of their physical location.
Owning and discussing NFTs related to the team can create conversations and connections among fans in online forums. And, seeing as NFTs use blockchain technology to establish authenticity and ownership, ownership of authentic official items is easily provable. Physical trading cards cannot do this, and buyers of paper trading cards can be vulnerable to fakes.
Of course, with NFTs there is a learning curve involved in order to use them. This might not appeal to older generations of fans.
Success … or not
While many sports teams are into NFTs, results have varied. In the US the NBA TopShot NFT collections have been wildly successful, with sales in their latest drop hitting nearly US$48m (AU$75m). This shows that teams that offer unique and valuable NFTs can maintain strong engagement with their fan base.
However, other sporting teams' collections have flopped. In the UK, football team Liverpool launched a collection of 171,072 NFTs in MArch of 2022 and only sold 9,000. The foray into digital collectibles was panned by many fans, who felt it was a money grab.
The AFL NFTs seem to have done something right. It might be that the collection is smaller, they aren't expensive, and have both pictures and video of game highlights, or a unique AFL moment. This uniqueness and rarity are what make these items appealing to collectors. They are a good copy of traditional trading cards in the digital realm.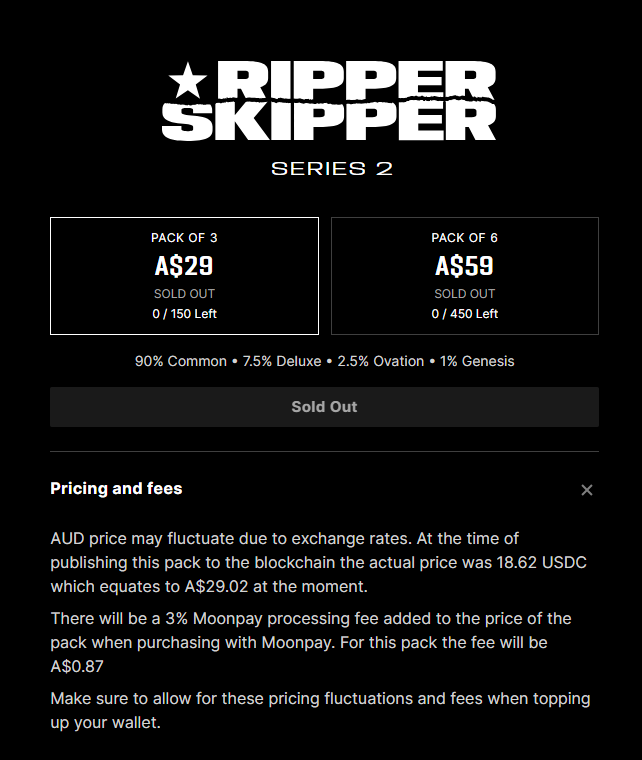 These NFTs can be bought, sold and traded on various online platforms and marketplaces. This mirrors the trading and resale of traditional trading cards in the physical world. The value of an AFL NFT, like a trading card, can be influenced by factors like player popularity, rarity, and demand among collectors.
With the AFL NFT collection sold out, can we assume that NFTs are on their way back to all-time-high interest? Or are we just seeing the fervour of AFL fans having an economic effect on merch?
We will keep watching.