The Worldcoin Wallet is here, and it's sort of a big deal. This is because it has been brought to us by a team that includes Sam Altman, one of the creators of ChatGPT. ChatGPT is owned by parent company OpenAI, a company now valued in the tens of billions of dollars. So whatever Altman does next, the world will be watching.
The new Worldcoin Wallet (being called the World App) is being launched by Altman's new venture called Tools for Humanity (TFH). This is a company that was set up to create "tools" to be used for his new cryptocurrency, called Worldcoin.
What is WorldCoin?
Worldcoin (not to be confused with the already-existing crypto also named World Coin — note the space) has the same philosophy as Bitcoin in terms of being decentralised (owned and controlled by no one, theoretically). However, Worldcoin is aiming to be easier to use. The coin is designed to be sent to anyone in the world, person-to-person, from crypto wallet to crypto wallet, for free. It is borderless. No banks involved, no payment services involved. A person who works in Australia can send WorldCoin to their family in the Philippines immediately, directly, for free. At least, that's the promise.
If Worldcoin works as touted, for people who leave their home countries and send money back to relatives, it is a game changer. Usually, when people send money back to their families in their home countries (called remittances), payment services companies or banks take fees on the way through, and this can be from both sender and recipient. Recipients can be some of the poorest people in the world.
Aims
An aim of Worldcoin is to help people who send remittances. But also, to help people who are "unbanked"; meaning people who don't live anywhere near a bank, don't have an address or cannot prove who they are, and so remain excluded from the global banking system, which in turn keeps them in poverty. But what if you could prove who you are without needing a government ID? Or without having to travel great distances to find a branch of a bank? Or without having to prove your identity in any other way? What if there was something unique about you, that you could use as your ID?
The new Worldcoin is not like other cryptos. You can't buy it yet. But you can get some if you prove who you are by giving biometric data.
Eyeball ID
People don't need to have a bank account to use Worldcoin, and they don't even need any formal identification. They only need to scan their eyeball. This will give them a World ID.
The way to do this is to get in front of an "Orb". This is a device that captures information in eyes, and converts it to a short numeric code. Representatives of Worldcoin have already been in communities, scanning people's eyeballs to use as ID.
Worldcoin says that they don't link the numeric code to the person's transactions or wallet. The numeric code is used to create a World ID, and that is all you need to join the Worldcoin economy.
Field tests are happening now using the Orb, and so far 1.6 million individuals have signed up for Worldcoin, although this has not been without controversy.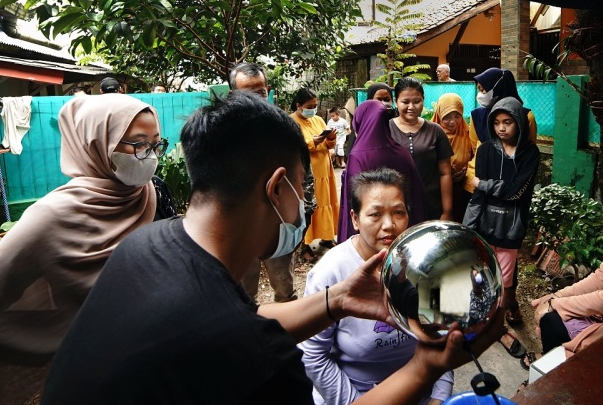 Universal Basic Income
So what is the reason behind needing an ID? Why can't people just anonymously send crypto to each other? It's because the creators of the Worldcoin cryptocurrency, and the World App, want to be able to give the cryptocurrency to people in poorer parts of the world as a Universal Basic Income (UBI). And they don't want people to create multiple accounts to receive more of the UBI on the sly. The company has not yet said how this UBI will be funded.
The World App has been designed to make transactions with cryptocurrencies free and easy. With just 4.3% of the world population owning crypto, the company hopes the launch of the World App will allow more people across the world to access digital currencies.
Who is behind the World App?
As previously mentioned, one of the famous faces behind the World App is Co-Founder and CEO Sam Altman. He is also one of the founding creators of ChatGPT, and CEO of its parent company OpenAI.
Alex Blania is the other founder and CEO of Worldcoin, although he doesn't seem to have much of a public backstory other than being a student of theoretical physics and a researcher at Caltech, before starting TFH.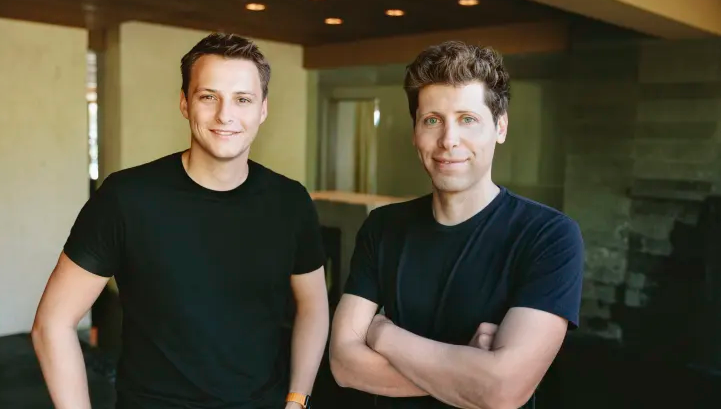 Why a Worldcoin Wallet?
The World App promises to have 24/7 multi-lingual in-app chat customer support for newbies and anyone with questions. As this is a Sam Altman project, that function may wind up being powered by an AI chatbot.
The app, according to information sent to The Chainsaw, will be five times smaller than usual apps, so it can perform well on any phone, including those that are up to ten years old.
Users can also upload money using local payment methods, change it into crypto, then send money across the world for free.
"The global availability of World App is building on the learnings of more than 1.5M Beta sign-ups and is rapidly becoming one world's most popular digital wallet apps. Over 40k users across the globe are signing-up for the Worldcoin project each week," TFH said in a statement.
World App: Compare other crypto
The World App promises to allow pundits to use crypto in better ways than other wallets. While this is yet to be seen, the philosophy behind it is that if you sign up to use it, you can opt in to the World ID. It is a "digital passport that lets you prove you are a unique and real person while remaining anonymous."
Using the World ID, users can sign in to websites, mobile apps, and crypto apps while preserving privacy. TFH says, "World ID is a digital passport that lets you prove you are a unique and real person while remaining anonymous."
If you do get a World ID, TFH promises not to sell your info off. "Worldcoin does not, and never will, sell anyone's personal data, including biometric data. Worldcoin is only interested in an individual's uniqueness: that they have not previously signed up for Worldcoin."
The company said in a statement that users can prove personhood with World ID. It also claims that users can access "Worldcoin Grants, send money to anyone for free and explore crypto tokens."
"Over time, it will evolve as the toolkit to empower individuals in the Age of AI, built on top of the largest network of real humans," the statement reads.
Since its debut, the company says that 1.5 million people have joined the beta, and 500,000 of these people use it every month. "On a typical day, it sees around 60,000 transactions and 25,000 World ID checks from over 100,000 people around the world. This makes it already one of the most popular ways to access crypto today."
How is this superior to Bitcoin?
While Bitcoin is loosely anonymous, it's kind of not really anonymous either. Every Bitcoin transaction is recorded on a public ledger called the blockchain. Anyone can see the transaction details, such as the amount, the time, and the addresses used. While the transaction displays numbers and letters rather than a name, it does make it harder to identify who is behind the transaction. But it is still possible to trace Bitcoin transactions and link them to real-world identities. This can be done via looking at transaction patterns, IP addresses, and other data. Bitcoin provides some privacy, but it is not completely anonymous.
Worldcoin, along with the wallet, is promising total anonymity. For whatever that's worth.
Dr John Hawkins is a senior Senior Lecturer at the Canberra School of Politics, Economics and Society, University of Canberra. He says the information on Worldcoin is "very sketchy." He is of the belief that Bitcoin hasn't made it yet, so Worldcoin doesn't have a true precedent.
Dr Hawkins says, "Bitcoin was originally envisaged as a payment system (although some crypto bros now deny this). It was argued Bitcoin would make it easier to send funds internationally. But as almost no shops accept Bitcoin, by the time you pay to change currency into Bitcoin at the source and change it back at the destination, it is not much cheaper than other channels plus it is riskier."
Hawkins also doesn't see the connection with a Universal Basic Income (UBI). "If everyone in a country was happy to have their eyes scanned and signed up it may make it easier to make UBI payments. But the question remains about who is going to pay for the UBI."
Worldcoin said in their statement that their app would "ultimately be a path to AI-funded non-state UBI."
Rise of CBCDs
It is interesting that Worldcoin is arriving as Central Bank Digital Currencies (CBDCs) are also coming to the fore.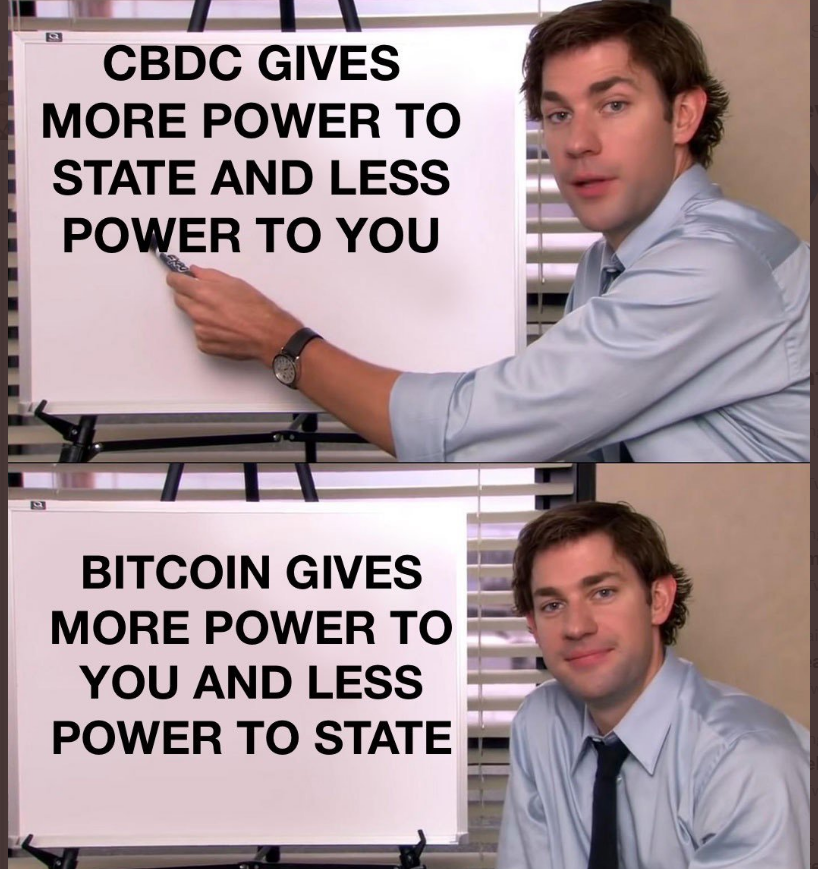 Some people are very nervous about CBDCs as many say the governments who create them want to use them to control people's spending, and penalise them automatically for supposed transgressions against government rules.
While Bitcoin is a good alternative to CBDCs, could Worldcoin be a competitor?
The technical stuff
Here's the technical bit for those who are a little more familiar with cryptocurrencies. The company says there are gas-free transactions with a verified World ID. Additionally, World App wallets use account abstraction through SAFE contracts to increase security and simplicity. "Peer-to-peer payments support ENS usernames for friendlier ERC-20 transfers. Token trading is made possible by the Uniswap protocol. Circle's USDC enables users around the world to hold digital stablecoins backed by real dollars in a compliant manner. Frictionless deposits and withdrawals are enabled by regulated providers around the world, including Ramp and MoonPay. The beta is currently running on Polygon, and thanks to the work of the community on EIP-4844, the full version will run on an Ethereum rollup," TFH claims.
Final questions
Does the guy who created ChatGPT, Sam Altman, have our best interests at heart? Is Sam Altman an AI himself? Is ChatGPT even a good thing for humanity? Or will ChatGPT and Worldcoin usher in disaster? Will ChatGPT end up being biased and promoting Worldcoin? Could Worldcoin be a solution to world poverty, and create a fairer systems for all humans? Will this keep CBDCs at bay? Should we ask ChatGPT?
You can download the app here.