Sam Altman is now widely known as the founder and CEO of OpenAI, the company responsible for everyone's favourite artificial intelligence-powered chatbot ChatGPT. It's a little-known fact, however, that Altman is also the co-founder of a crypto startup called Worldcoin, which has conjured up the most dystopian way imaginable of onboarding people into the world of cryptocurrency.
For those interested in joining the growing ranks of Worldcoin holders, all you have to do is scan your eyeballs with a large metallic sphere called "The Orb". In exchange for your sensitive biometric data you'll be paid a small amount of a cryptocurrency called Worldcoin, which definitely doesn't sound like something from an episode of Black Mirror at all.
On Sunday, the Worldcoin project originally founded by Altman and Worldcoin CEO Alex Blania, released their newest update as to how the company plans to move forward on its mission of "expanding participation in, and access to the global digital economy."
What does Worldcoin do?
Worldcoin's website describes the project as an Ethereum-based "new, collectively-owned global currency that will be distributed fairly to as many people as possible." Every human being alive today can access an equal, free share of Worldcoin but only one person can ever get their share.
To make sure there are no users doubling up on their access to Worldcoin, "The Orb" scans users' irises along with a number of other bits of biometric data. After uploading that data to the Worldcoin database, the company runs a few AI-powered checks to cross-reference this data and confirm that they were indeed a one-of-one, unique human being.
After each user's identity is validated, new users get 25 Worldcoin, and another five following a successful log in to their Worldcoin wallet on their smartphone.
"I've been very interested in things like universal basic income and what's going to happen to global wealth redistribution," Altman told Bloomberg, which first documented the company in June, 2021.
Worldcoin: Banking the unbanked
In the same piece, Blania chimes in, echoing an all-too-common talking point in the world of crypto; the lofty goal of 'banking the unbanked'.
"Many people around the world don't have access to financial systems yet. Crypto has the opportunity to get us there."

Alex Blania, CEO of Worldcoin.
The combination of these two concepts is the overarching mission of Worldcoin: a universal identity verification system for the new internet-powered generation of human beings. If Worldcoin proves capable of enticing the eight billion members of the world populating into scanning their eyeballs for virtual currency, the coin part of Worldcoin becomes far more valuable.
This investment thesis is part of the reason behind why a number of Silicon Valley heavyweights have been throwing some serious money at the project. In March last year, the crypto-focused venture capital firm Andreessen Horowitz (a16z) funnelled a whopping US$100 million investment into the company, which saw the startups valuation triple from US$1 billion to US$3 billion.
While tech heads may love the concept of Worldcoin, just beyond these undeniably vague, seemingly-noble intentions, lies a deeply troubling crypto project that doesn't seem able to contend with the Pandora's Box of ethical conundrums it unleashes upon the world.
The big problems with Worldcoin
Putting all attempts to describe the company charitably to the side for a moment, Worldcoin for all intents and purposes comes across as the latest statement of Silicon Valley's arrogant, all-consuming "tech fixes this" narrative. Once again, it feels a lot like a solution that no one asked for, and one that is fraught with a wide-range of issues both technical and ethical, that no one at Worldcoin seems to be able to contend with.
Securing biometric data isn't easy, and Worldcoin aren't good at it
The first major problem with Worldcoin is the host of privacy and data-security issues that come along with harvesting the biometric data of human beings.
Even if you're capable of ignoring the fundamentally dystopian notion that human biometric data should be collected in return for money, Worldcoin's stated security procedures for this hyper-sensitive data is fraught with concern. The startup claims that all the sensitive user information remains on the Orb and is deleted following internal artificial intelligence-powered 'checks' on the device.
"During our field-testing phase, we are collecting and securely storing more data than we will upon its completion," the blog post states. "We will delete all the biometric data we have collected during field testing once our algorithms are fully-trained."
But there's a big catch. The blog post, since removed, explicitly stated that data isn't actually being deleted from the Orbs. All of these promised security rests upon the promise of the the company has training its AI network to recognise human irises and detect fraud.
In correspondence with The Chainsaw, Worldcoin clarified that the Orb operating systems have since been updated so that data is deleted immediately upon an AI check processing the data internally.
Financial incentives for sensitive data — is this a good idea?
Moving on from the data problem, boots on ground reporting from journalists who have visited some of the Worldcoin onboarding camps in Sudan, Indonesia, Chile and Kenya, have been lured by incentive programs aimed at onboarding people from financial unstable backgrounds into the project.
In order to get Worldcoin into the digital wallets of new users, the company contracts local "Orb operators" to promote and manage signups for locales within their country or geographic region.
According to the MIT Technology Review, the Orb operators aren't paid a salary of any type. Instead they work on a commission basis, being paid small amounts for each new person's biometric data they gather. These country-wide operators receive their commission in the US Dollar-pegged stablecoin Tether, which is itself an organisation that rests upon some shaky ethical ground — to put it lightly.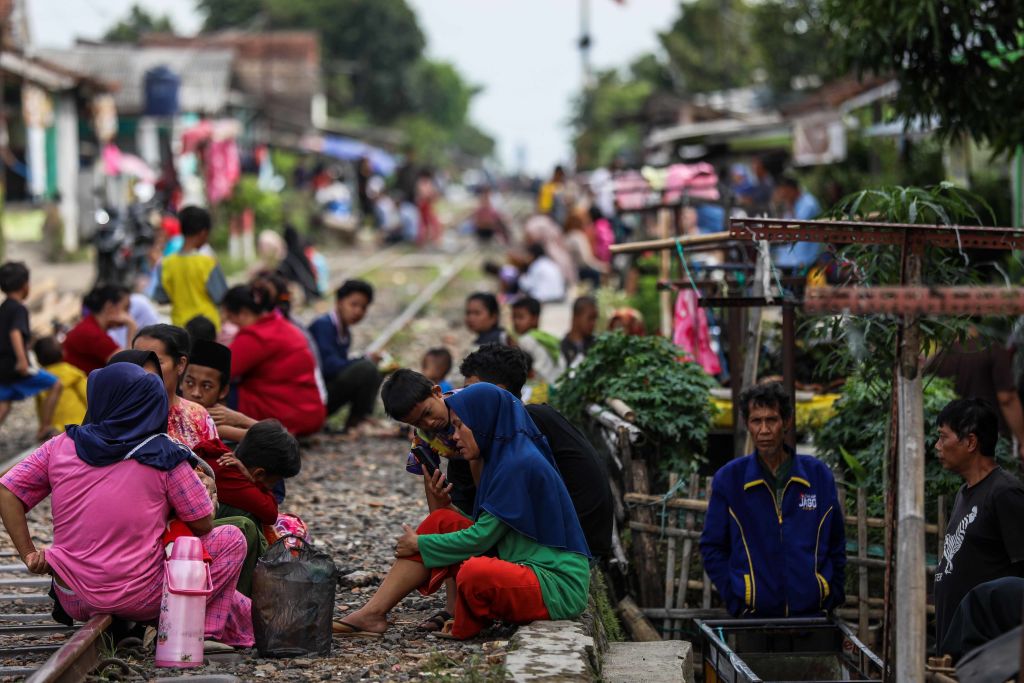 What's more, Worldcoin representatives have been documented appearing in communities in the days prior to orb operators actually whipping out the orb and collecting people's biometric data. In the tiny village of Gunungguruh, West Java, Indonesia, these representatives reportedly offered everything from free cash (in the local currency) all the way to AirPods.
These same representatives also reportedly made payments of unknown amounts to local government officials to ensure that data collections would go ahead.
Worldcoin: Sudan
In Sudan, Worldcoin also offered AirPods as a way of driving sign ups to the project. According to Mohammad Ahmed Abdalbagee, one of Sudan's four former orb operators, the team found it difficult to "explain the concept of digital currencies to people who don't even have emails". To solve this problem, the Worldcoin team hosted an AirPod "giveaway contest" which resulted in a staggering 20,000 sign-ups.
Unsurprisingly, lower-level Orb operators are frequently paid pennies on the dime, with one former operator from Indonesia, Ece Mulyana saying that he earned roughly 14 US cents for each person who was successfully scanned. Mulyana said with roughly 170 users having their data successfully uploaded, he was paid a total of just US$23.80 for his efforts.
Why target developing nations?
One of the next questions that could be asked of Worldcoin, is why they're pursuing adoption in developing nations when — if their goal is to onboard everyone in the world — they could very well start out by scanning the eyeballs of crypto enthusiasts in countries like the United States?
Perhaps its because they're aware of how such a project might go down in a country where people are more concerned (and rightly so) about potential privacy implications and are less likely to be enticed into giving up sensitive personal data for just US$25.
Still, the company remains unhindered in its push to adopt as many drive. At the time of writing, the company claims to have onboarded a whopping 1.2 million users into the Worldcoin ecosystem.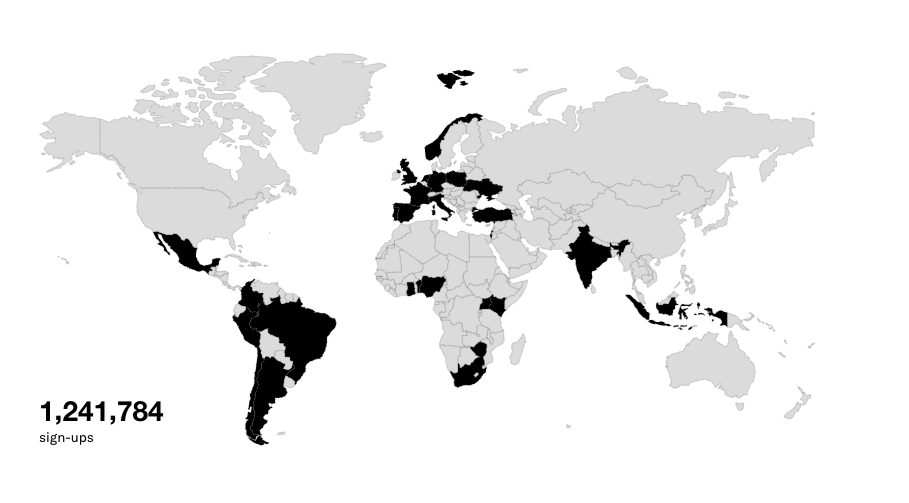 The overall argument against the spread of Worldcoin was summed up best by prominent whistleblower Edward Snowden when he posted a scathing attack of the pseudo-idealistic startup to his Twitter:
"Don't catalogue eyeballs. Don't use biometrics for anti-fraud. In fact, don't use biometrics for anything. The human body is not a ticket-punch."

Edward Snowden.