Crypto scammer Ruja Ignatova is trying to sell her £11 million (around US$13.67 million) Kensington apartment in London, secretly through her lawyers and a shell company.
While this process usually gives sellers anonymity, a change in law in the UK means that her name has been flushed out into the open. Busted!
Who is Ruja Ignatova?
Ruja Ignatova was an early mover in the crypto space. In 2016, knowing that people were excited about emerging technologies like Bitcoin and cryptocurrencies in general, she knew it was her time to move. She also knew that many investors would be ignorant and easily conned as it was early days in the crypto scene.
Ruja Ignatova also had other arrows in her quiver, other than being cunning and early to the scene. She is incredibly bright. The con artist managed to get herself a scholarship to study law at a German university, despite having been born in Bulgaria. She married fellow law student Karl Sebastian Greenwood while studying who helped her with the scam.
Smelling an easy kill, Ignatova marketed launched herself as the "Cryptoqueen" and launched a crypto called OneCoin. She pontificated that it was a rival to Bitcoin and would eventually kill the first and original cryptocurrency.
In a weird and totally cringeworthy presentation, she spouts, "In two years, nobody will speak about Bitcoin anymore."
As her fake empire crumbled to the ground, Ignatova jumped on a flight from Bulgaria to Athens and then totally ghosted the world. She left behind her husband and brother to face charges, and they were subsequently jailed for their involvement in the scam.
Scam, not an entrepreneurial failure
According to the FBI, the Ponzi princess knew all along that OneCoin would pull naïve investors in, and that it wasn't going to be worth anything. Correspondence found emanating from her email address saw her describing OneCoin as a "trashcoin" from the start. She managed to glean US$4 billion from investors before taking off, and she is still on the run.
She is now on the FBI's 10 most-wanted fugitives roll call, and is the only woman to make the sh*tlist.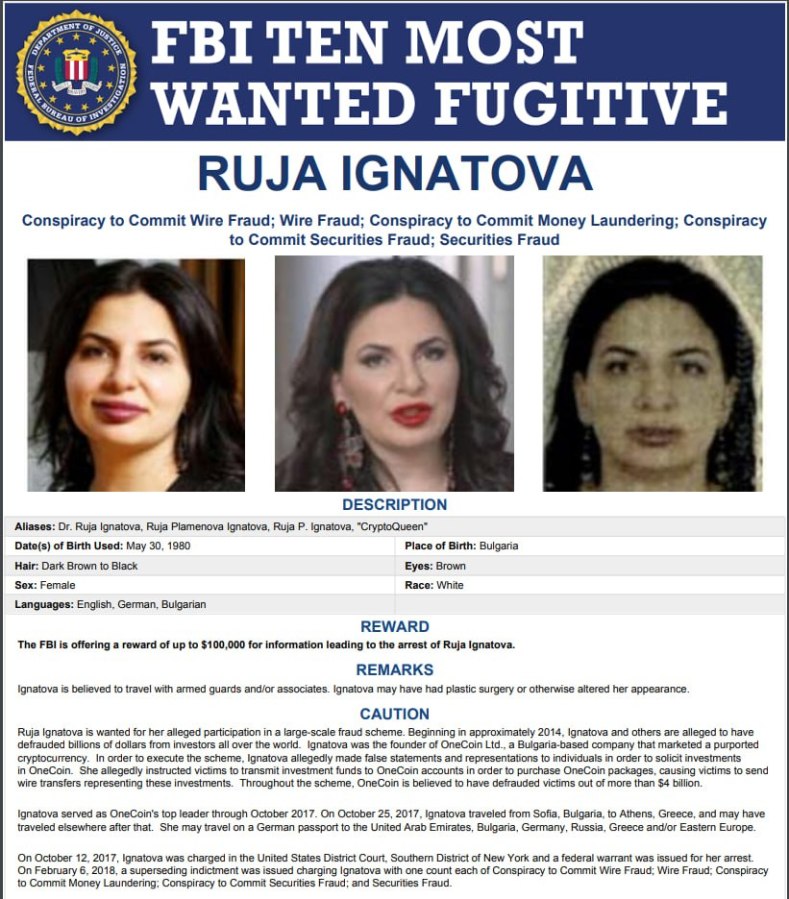 Ruja Ignatova and her London flat
It is Ignatova's greed that seems likely to be her undoing. Selling her flat seemed like an easy, anonymous process. Until it wasn't.
According to iNews, the flat is owned by an anonymous Guernsey shell company called Abbots House Penthouse Limited. Previously, Ignatova's name did not have to appear on the public record of the land registry deal. A change of rules in the UK now enforces the naming of owners of UK-registered companies, so Ignatova's name surfaced.
The value of the posh flat in the Abbots House apartment block seems like small fries compared to the US$4 billion she is thought to be in possession of after her scam. Has she run out of money? Or is she just being greedy?
Prestige real estate agent Knight Frank gushingly describes the bolt hole as an "impressive four-bedroom penthouse."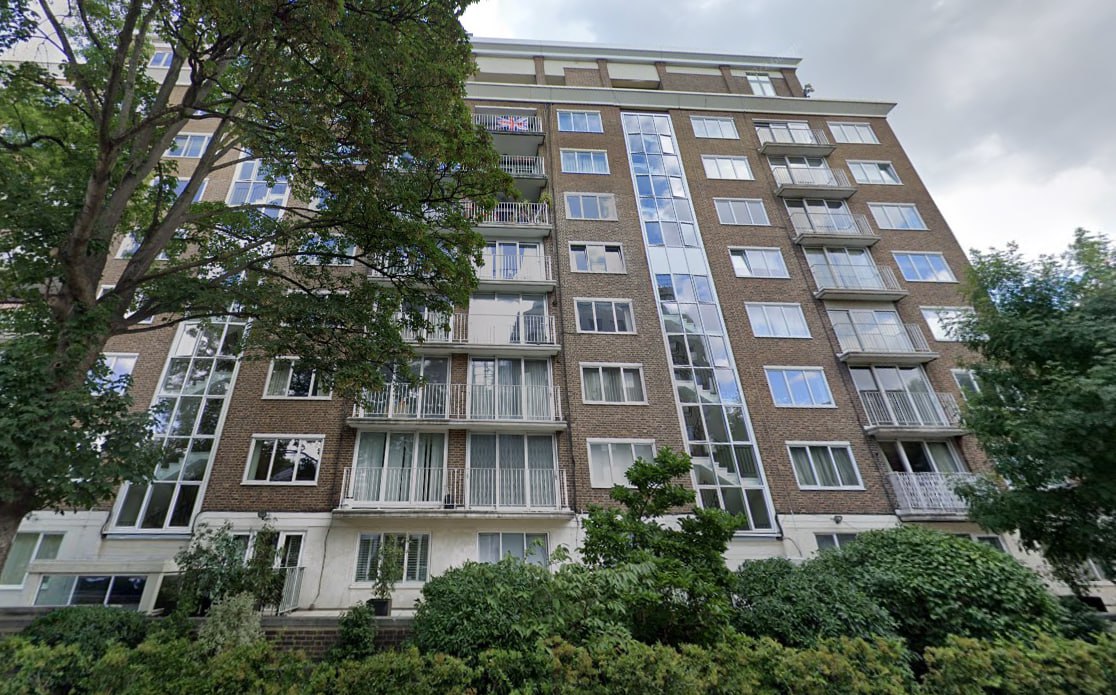 The real estate agent also said that the world's most wanted woman "is now officially listed as the ultimate beneficial owner of a London penthouse. It suggests she is still alive, and there are documents out there somewhere which contain vital clues as to her recent whereabouts."  
Scammer Ruja Ignatov may be caught
It is the original purchase of this flat, several years ago, that saw Ignatova's lawyers hauled to trial in Germany on money laundering charges. They are accused of transferring cash from investors in OneCoin to buy the home. The trial is still ongoing in a trail of destruction that seems never-ending.
It seems likely Ignotova's name was shopped to the cops by someone who googled her while doing the paperwork for the sale. That might be something to do with the US$100,000 reward for capture, perhaps?
The FBI says Ignatova is thought to have undergone extensive plastic surgery and lost a lot of weight, and dyed her hair blonde. Even so, it seems safe to assume that Ignatova's whereabouts will be discovered soon. And it sounds like she will look good for prison.
As usual, we will keep you in the loop.