Porsche, one of the world's most renowned luxury car companies, recently launched its first NFT drop and it failed shockingly. Just hours after the Web3 launch, negative feedback flooded the brand which brought things to an almost immediate halt.
Why could this be? Because entering Web3 requires more effort than Porsche decided to give. Safe to say, they could have done better.
Lacklustre launch leads to Porsche NFT failure
Last week, the German sports car manufacturer launched its first NFT project. The NFT was a digital replica of its white Porsche 911 Carrera model which they claimed was "rare, iconic, and timeless".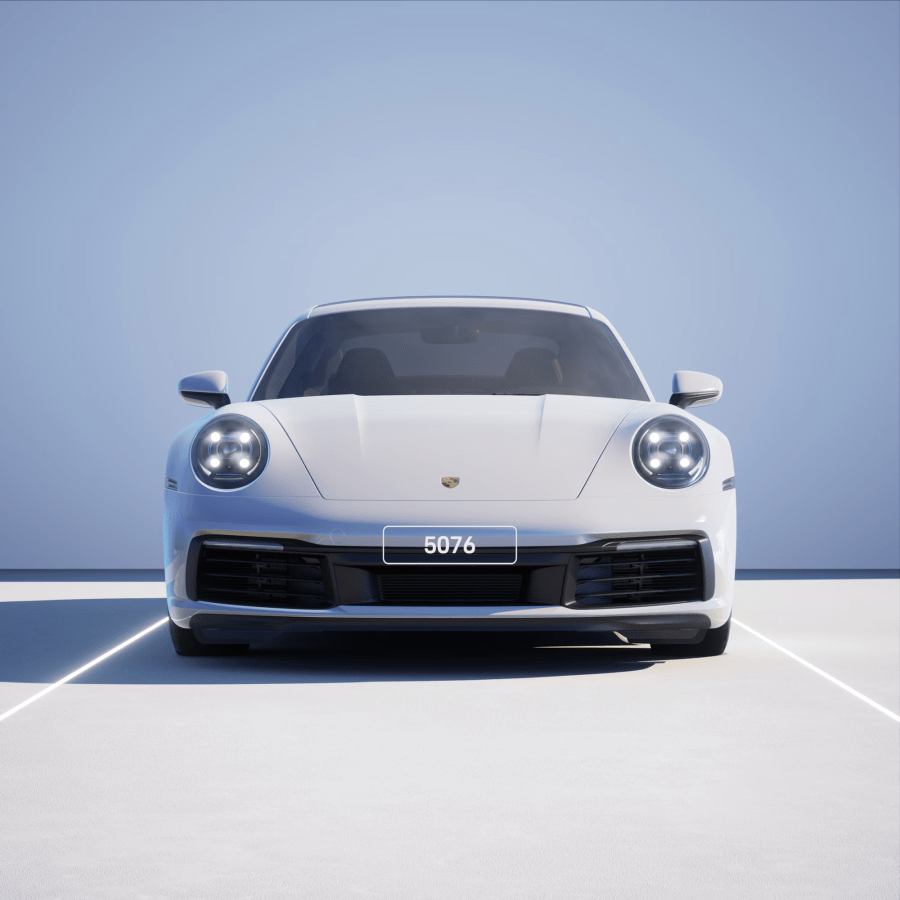 At the time, the NFT was priced at 0.911 ETH, however at the time of writing, it has since risen to a floor price of 2.5 ETH despite the drama. Why exactly the price has almost trebled remains a mystery, but the point remains that Porsche dropped the ball big time.
Now, going back to the original mint, within hours Porsche received millions of negative comments, especially on Twitter which forced them to halt. Dozens of creators and collectors criticised Porsche for racing to enter Web3 without considering the state of the market. Many also claimed that Porsche had failed to embrace Web3 and engage their audience before the launch.
Instead it appeared as if the supercar brand relied solely on its power in Web2 – forgetting different places, times, and situations require different methods and approaches.
How companies SHOULD enter Web3
Porsche NFT Project's failure to properly enter the Web3 market is a great example of what not to do for other businesses wanting to enter this space.
Here's what I think Porsche should have done before launch to avoid what turned out to be an absolute car crash.
1. Web3 requires that you invest time in communities
Firstly, companies must invest time to participate in existing groups. Learning from what happened to Porsche, companies can't just create their own asset or NFTs out of the blue.
Although they have a significant legacy and strong presence in Web2, things work differently in Web3 and they ought not to have expected their sudden NFT launch to be the talk of the town and for people to purchase without prior engagement.
Porsche's fail suggests that companies should learn from existing communities, join events, engage with the communities and add to them. By involving the community in the development of an NFT collection, companies can build a sense of ownership and excitement among the enthusiasts and community about the launch. In turn, this will help generate buzz and interest and ultimately, increase the chance of success.
2. Before diving into NFTs, check your Web3 blindspots
Porsche failed in doing what I see as a golden opportunity to engage with their many existing Porsche clubs and its fan base around the world. Currently, there are 527 officially recognised Porsche clubs and 167 Porsche Classic clubs around the world with over 100 social media groups. Within these Porsche enthusiasts, there is a potential cross-over between the fans, the collectors of rare classic cars and digital collectible collectors. This, in many cases, is the 'sweet spot' audience for any existing businesses that want to enter the space.
A successful method of engaging a cross-audience to build the foundation of a future fan base can be seen in the AFL Mint project. The Australian Football League offered limited edition NFTs that showcased iconic moments and players to give the audience the feeling of ownership of those moments. It also provides access to exclusive rewards and real-world experiences.
Through the NFTs, AFL offers opportunities for fans to experience the game in a different way – utilising the cross-audience to create more engagement within their presence in Web3.
However, unlike the AFL, Porsche failed to utilise its wide fan base.
3. Entering Web3 through co-creation
Another way to enter Web3 is co-creation. If Porsche used co-creation, it could've helped create a more sustainable NFT ecosystem by involving the community in the governance of the project and providing them with a sense of ownership and investment in its success.
Practically speaking, companies can invite people outside their teams and agencies to plan and innovate. And then by doing simple drops to test the market, they can receive feedback and learn from it. Companies can also collaborate with other existing successful Web3 companies to gain exposure and improve the chances of success.
For example, Adidas' successful collaboration with the Bored Ape Yacht Club, the digital artist Gmoney, and Punks Comic late last year, successfully sold 29,620 NFTs amounting to US$22 million in an afternoon. Another good example of co-creation in Web3 is Nike's acquisition of Rtkft to open a virtual Nikeland in the metaverse platform Roblox.
Either way, success will require a community that is built around a shared interest where it gets nurtured and grows consistently way beyond any drop. Working with a Web3 specialist creative agency can help improve the prospects of success, but of course nothing is guaranteed in Web3.