Music: It all started in 2020 at a time when music creators were bored. Not just bored, but also lowkey fucking stressed because their main sources of income — and for some, a means to pay rent — were rugged. 
The pandemic was in full force with dance floors, mosh pits and any kind of IRL fun being considered illegal. In Melbourne, we received harsh warnings that even tending to our flowers in the front yard would be considered a high level of criminal behaviour with significant consequences. 
That was when Aussie Max Shand, a former OG employee of Afterpay, former VP of FBi Radio's board, and former concert fence and back stage jumper (who saw his own run-ins with officers) had an idea. What if artists could utilise their painfully plentiful spare time and put it to good use, building direct connections with their fans? 
A few months into lockdowns, Shand gathered artists to provide a new musical offering: one-on-one private serenades from artists to loyal listeners. Yes, Ella Hooper of Killing Heidi could be booked privately to perform her absolute classic, Weir and ask you if you'll "make it in the end through all the twists and bends" that "aren't as easy as they seem". 
"Book me … I will sing just for you, with a special message included. Whatever you want really, you can write it in on there and I'll do it. Get in quick while I don't have much else to do!"

Ella says in a Facebook post in 2020.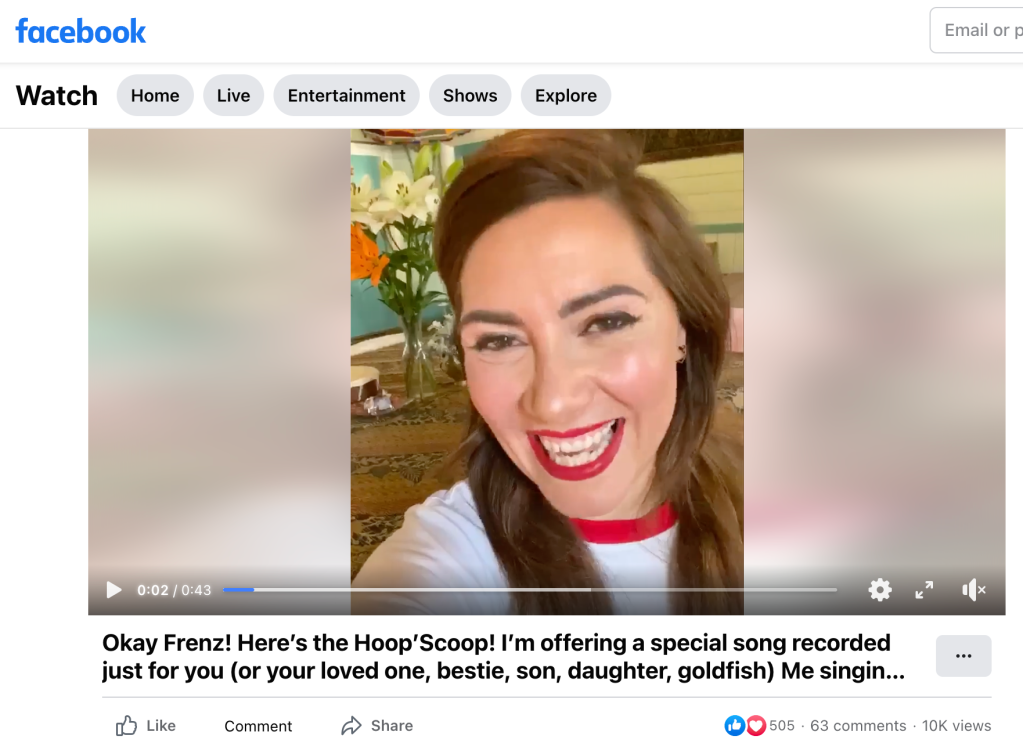 Music and other artists
Hooper was joined by other Aussie classic artists, including Didirri, The Church, Hannah Cameron, Kim Churchill, Tim Rogers, Josh Teskey. The idea was inspired by Cameo, where to this day, you can book — at the surprisingly reasonable price of $238 — a special message from the Island Boys, $164 for Frenchy, a Pink Lady of Grease, or if your wallet permits, $744 for a personalised message from David Hasselhoff. 
Shand shared the story of his first musical venture with The Chainsaw from his UK home over a Zoom call, where he now gets the privilege to see loads of gigs, "eat [shitloads] of scones and enjoy life with a cup of tea".
He told us the market for personalised serenades popped off and helped bring in vital sources of income for struggling artists. According to I Lost My Gig Australia, musicians missed out on 32,000 gigs and $94M of pay by July 1st, 2021. 
"It just blew my mind the disparity between the financial reality of an artist and how fans see them. Serenade was my opportunity to marry my passion for music and business and help artists find new ways to directly compensate themselves so they can continue doing the stuff we as fans love," Shand shared. 
"This has been the guiding force for the last two and a half years of my short existence on this planet. The mission statement on the first day was enabling artists to generate new revenue streams through deeper fan experiences."
But despite the success of the platform, Shand said that it wasn't really sustainable. Feedback was that it was labour intensive, compared to the usual form of playing gigs or working intensively on a release to sell the asset in perpetuity. 
Industry
Shand entered the music industry through his self-proclaimed superpower: cold pitching. With a background in tech and venture capital, he was the first employee at Afterpay, witnessing the unicorn go from zero to 500 people. The company that birthed the concept of 'buy now pay later' just made a swift $29 billion exit this year.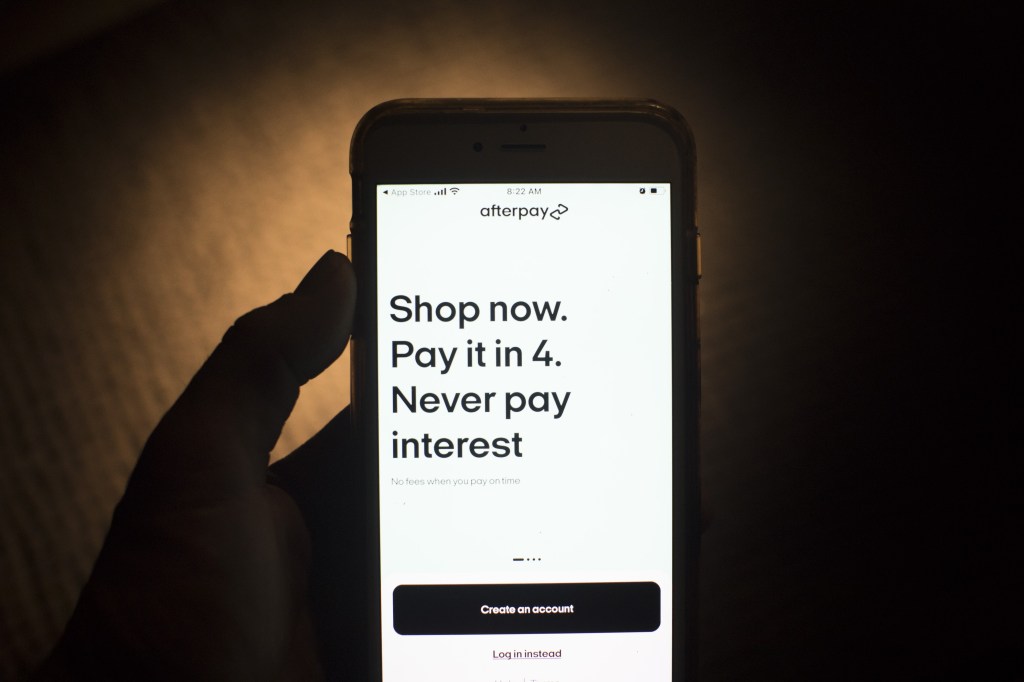 Following Afterpay, he launched a venture capital syndicate called Strangelove, titled after a Depeche Mode song and his love for "synthpop-inspired investment vehicles". Wanting to dive into his love of music even deeper, he then emailed the founder of FBi Radio and asked if there was a need for a finance kid, which unsurprisingly there was. 
After a stint on the finance committee he quit his job, despite his friends telling him he was a fool. Then he launched Serenade. A year later, Shand discovered NFTs and wanted to explore how they can bring artists and fans closer together. 
To Shand, NFTs offered a solution to artists through circumventing supply chain and logistical issues, overcoming challenges of needing big bucks to pay upfront for releases, and helping them to commercialise their music when platforms like Spotify pay out an abysmal $0.003-$0.005 per stream. 
Music: Serenade today
Today, Serenade has developed a new offering: a Digital Pressing which is a creatively curated package of collectibles for superfans. The chronological advancement from vinyls, CDs and cassette tapes is now enabling globally-renowned artists like Muse to offer exclusive access to new music, audio bites, voice notes, photography, video, artwork and tours. Fans can also have their name listed in the first owner's historical data — forever attaching their name to the legacy of a record they love. 
This has led Muse and Serenade to make music history introducing the new NFT music format and digital asset to the UK and Australian charts. 
"It's not particularly revolutionary when you look at the assets themselves. But it's the means of distributing it to a superfan audience. Our key question is, how can we deliver more value to the fans who really care about their work?" Shand said. 
According to Shand, investing in NFTs can have a "really wonderful impact on the livelihoods of the musicians that you care about." He compares the Digital Pressing to the burdening logistical hurdles of releasing physical vinyl. 
"Say it costs $6 to produce a record — and that's if you're doing this at scale. Then you sell them to a distributor and they sell it for $12, then that distributor sells it to retailers. There's a big risk in doing it like this because you need to be confident you'll sell all your stock."
"This whole process takes around 9 months, so it forces musicians to stop producing for a significant moment of time. With NFTs, you can release it the next day. This is getting artists really excited that they can be more creative without restrictions."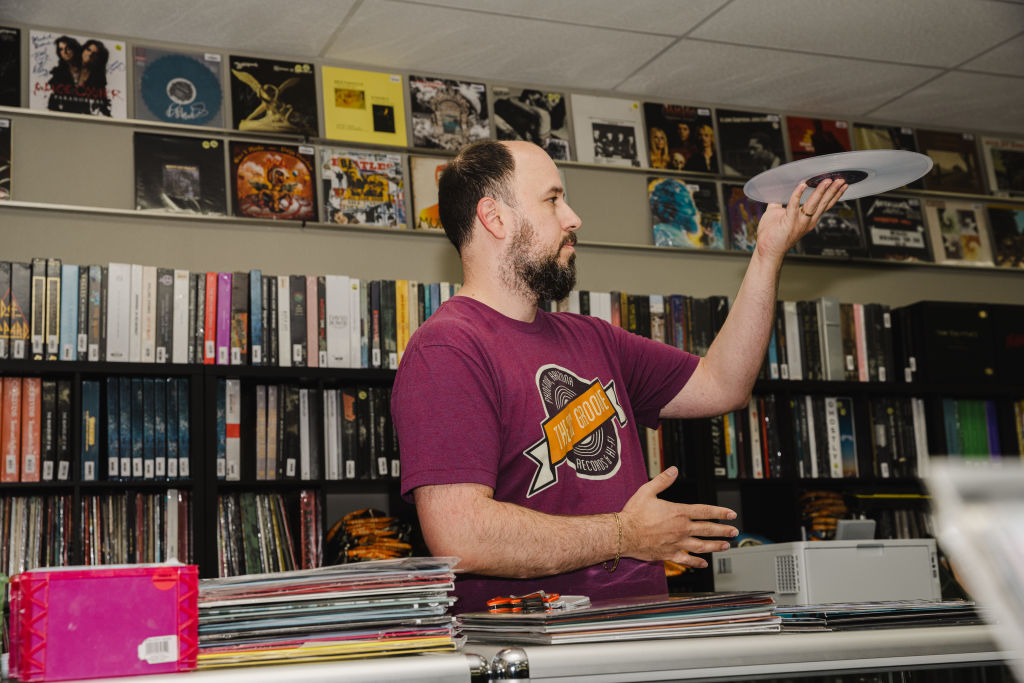 Making money
If artists don't sell their music, there's no huge risk. Artists can put a revenue split model on top, as well as build incentives between the creator, the platform, and the fans, creating a positive-sum relationship with all those involved. The product taps into the most loyal believers of an artist. 
"I see a similar trend in NFTs where you have super believers, and companies doing a really great job in improving the value proposition for fans to make a purchase. As we get better, we'll likely see it grow outside of the superfan audience," he said. 
"Fans love new music, and for our audience, they don't really care about the technology. They just want cool shit they love. For us, it's asking ourselves how can we deliver more exciting experiences to fans who really care about their work?" 
Shand's not out to make the product a cash money grab, like a lot of investable, gamified products on the NFT market. For him, it's about simply building a new music format that taps into a movement that focuses on the direct relationship between creators and consumers. 
But what about the vinyl wankers? 
Convincing a vinyl lover to purchase a digital record might be a challenge. But Shand declares himself a self-proclaimed vinyl wanker after collecting records since he was 12 years old. He loves sharing the stories that come with his 80s heavy metal section or his 70s psych folk favourites and confirms that he's not trying to reinvent the wheel. 
"We're emulating record collecting. You might as a secondary goal of yours chuck it up on Discogs in the future, but that's not guiding your purchase decision. As an owner, you're getting something that is provably rare where you can say you're the owner of one of the only 1000 versions in existence," he said. 
He said he's also not trying to disrupt Spotify or Bandcamp, to which Shand believes has its place. Spotify is a utility, as is radio for broadcast. But there's not much room for artists to commercialise what they do. Serenade has a different objective — building a new way to experience music in a digital world. 
"We're not trying to burn the current music industry, we're just trying to help existing players within the industry benefit from technology," he said. 
"I like to say that we're an enabler, not a disruptor."
"I see us as a retailer that an artist or label can work with directly without going through the hassle of producing physical goods, working with distributors then having to cut margins along the way," Shand added. 
Music relationships
It's about building intimate relationships where artists can both communicate and reward their fans. Additionally, the rewards exist in a conditional pricing format that can also be changed overtime, meaning fans can access new rewards in the future. 
"Now we have these new products that now live and breathe and can get even more exciting. We'll continue developing more ways to deliver experiences and will likely see it grow outside of the superfan audience. There's opportunities at the merchandise level, ticketing level and recorded music level, as well as having new ways to explore ownership of underlying copyright," he said. 
Right now, artists are exploring the use of digital collections timed with album campaigns and other upcoming activities in an artists' roadmap. In the future, Shand hopes Serenade can be integrated in more platforms and physical locations. 
He wants to be set up at concerts, in shop fronts and spaces where fans already feel comfortable making a purchase, have already fallen in love with the artist and will buy something to demonstrate that. "It will just take us a bit of time to get there," he admits. 
It's not surprising that Shand has seen a keen interest from some of Australia's musical greats. Bernard Fanning and performer and actor Hugh Jackman were some of the investors of Shand's last fundraise. Fanning saw a new venture that will help both artists and fans connect more closely with music, and for him, that was priceless. Other key investors included representatives from Future Classic, Mushroom Group and a former colleague of Afterpay.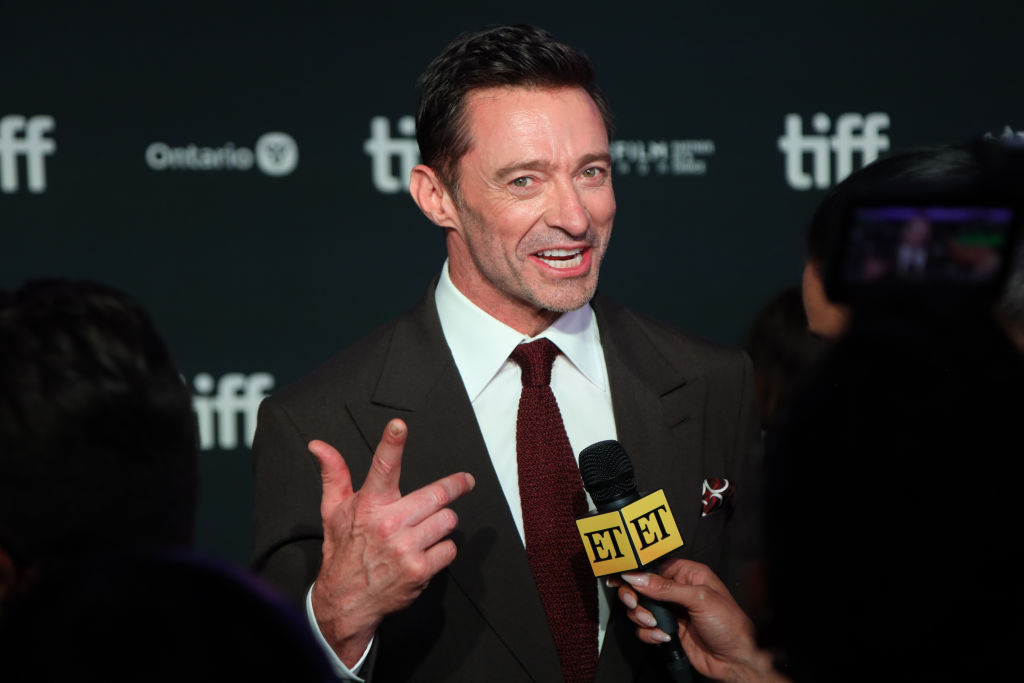 In the UK
Earlier this year, Shand built a UK-based advisory board featuring Darcus Beese, former president of Island Records who joined Warner Music UK as Executive VP, CEO Sammy Andrew of Deviate Digital, former YMU Managing Director Iain Watt, co-founder of Music Declares Emergency Fay Milton, Art Director Dan Sanders of Atlantic Records and more. 
The powerhouse team will offer opinions and insights on key issues relating to the company's UK presence and support the ongoing mission of enabling artists to generate new revenue streams through deeper fan engagement. 
In Web2, the existing models are either obtaining and selling data, or software-as-a-service (SaaS) with an ongoing subscription function. This has failed musicians, who have been forced to be reliant on social media and see little reward. 
"Where there's an ad space model, unless you keep paying, you also can't reach the audience that you've built around you. So people are really excited by the fact that when you produce a digital pressing for an audience member, you're forging an internal relationship — it's a kind of truly, definite relationship. And that's what artists are really excited about," he said.