The King Charles III Coronation is upon us. And just to make sure it is a modern event, an AI-generated ring has reportedly been designed to celebrate the formal crowning of our new royal overlord.
London-based jewellers Taylor and Hart stated in a tweet that "In honour of King Charles III's coronation, we have designed a signet ring for His Majesty — using a combination of AI and digital tools to create a truly unique heirloom."
In a subsequent blog, the jewellers further explained their design process: "With King Charles III's ascension to the throne as King, a new ring to accompany his new title is in order. So in celebration of the upcoming coronation we've designed a meticulously detailed bespoke signet ring with motifs symbolic of the four nations of the realm, including the Irish shamrock, Scottish thistle, the English rose, and a Welsh daffodil."

The shamrock is the symbol for both Northern Ireland and the Republic. The Irish Republic is an independent nation.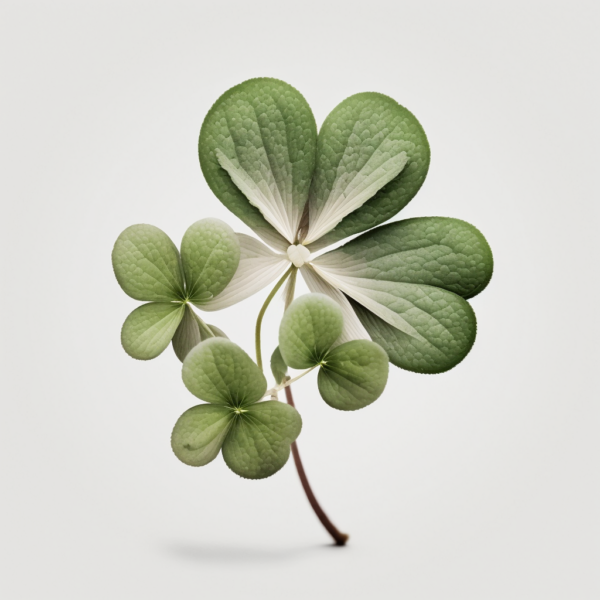 King Charles III Coronation signet ring
Kate Earlam-Charnley, the Design Director, said, "We take great pride in creating meaningful designs for our customers, intended to become heirlooms. As a digitally-driven company, we're excited to explore a future where AI tools are incorporated into our design inspiration process, which will allow us to propose even more unique and creative ring ideas."
The jewellers say that the design reflects His Royal Highness' love of nature and "the royal affiliation with 18ct Welsh gold." Each motif is incorporated in the design using a traditional filigree (delicate ornamental designs), and are made from wires of gold.
Their signature ruby is set on a crest embellishment in the band as a marque of the brand.
The jeweller says that the design also has the official royal monogram with the King's initial "C". It is intertwined with the letter "R" for Rex – Latin for king. It also has "III" and the crown above the letters. Interestingly, the royal cypher is embossed backwards. This is so the signet can be used as a monogram when sealing letters in melted wax.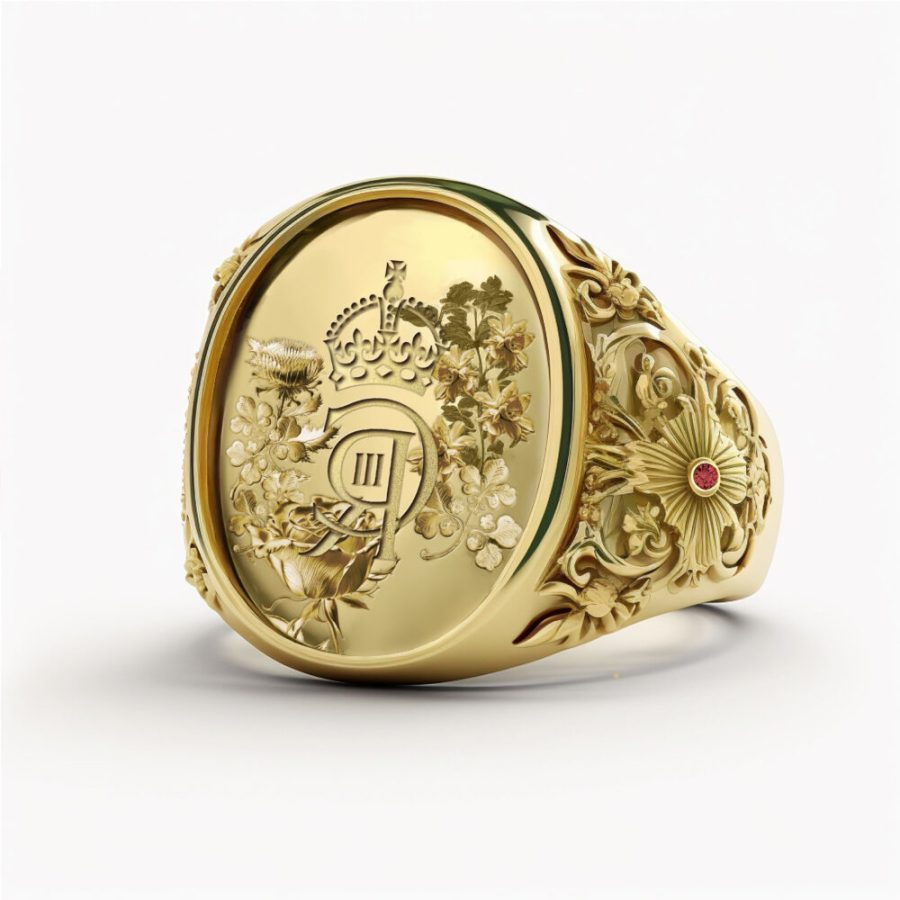 Kings still write letters with wax seals? Apparently, they do.
AI jewellery
It took a while for the jewellers to get to the final design right with the AI generator, so previous iterations met their doom on the cutting room floor. As we all know, AI-generated art can be a bit hit-and-miss.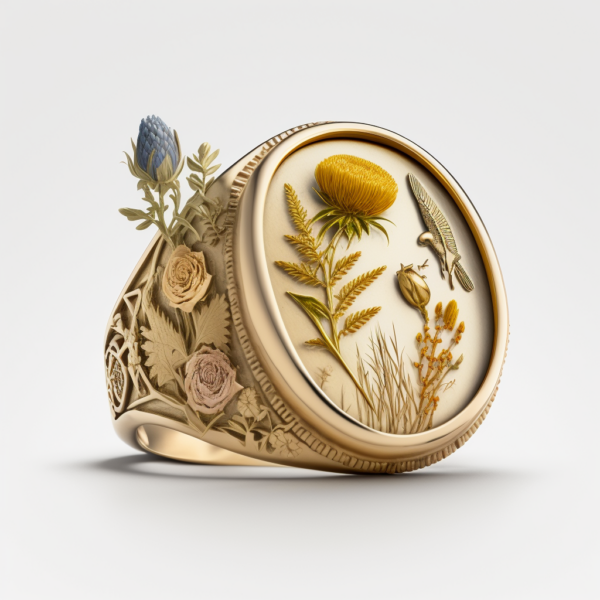 The design team said, "By utilising these newly available AI capabilities, we're excited to continue exploring how this technology can be incorporated throughout the customer process."
We would all like an AI-generated royal ring… we just have to work out how to take the throne. It might have to be by force. Watch out, Charlie.