Gm. Here's all of today's top Web3 news.
Microsoft has launched a new version of its search engine 'Bing', enhanced by ChatGPT.
Millions of dollars in crypto pours into Earthquake affected Turkey
Thanks to FTX, there will be no crypto ads at the Super Bowl this year.
The price of Bitcoin has dropped suddenly following Jerome Powell's inflation comments.
Today's top cryptocurrencies.
---
Web3 news: Microsoft has launched a new Bing, powered by ChatGPT
After trying (and failing) to get you to use Bing for more than a decade, Microsoft has finally taken the gloves off and announced the integration of OpenAI's ChatGPT-4 model into Bing, which will see the long-struggling search engine enhanced by a ChatGPT-like user experience.
"It's a new day for search," Microsoft CEO Satya Nadella said today at press conference in Washington.
Don't take just take from Nadella, you can go try out the new and improved Bing right now, although its capabilities are still on the limited side. For those of you craving the full ChatGPT search experience, you'll have to jump on the waitlist.
Bing's re-launch came alongside the launch of a new version of Microsoft's 'Edge' browser as well, which will see AI features built into its sidebar.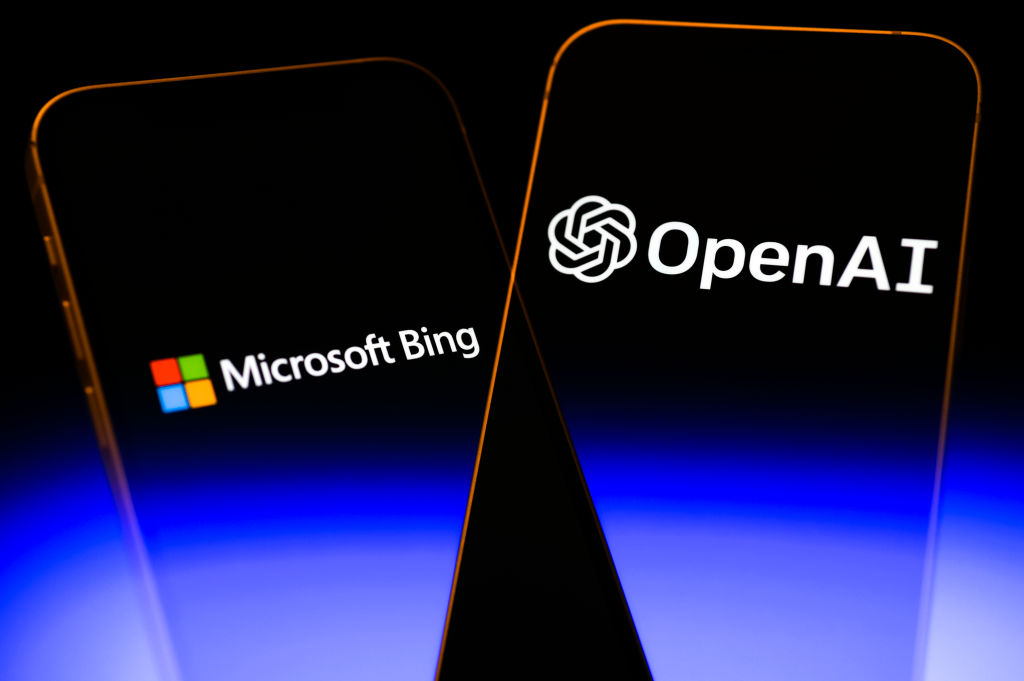 Today's Bing launch follows on from a January 24 announcement that saw Microsoft invest US$10 billion into OpenAI. Microsoft's "multi-billion, multi-year" investment in the artificial intelligence grants it a 49% stake in OpenAI, and will see Microsoft take 75% of all OpenAI profits until it breaks even on its initial investment.
The terms of this deal ultimately hinge on OpenAI actually figuring out how to turn a profit on ChatGPT and image creation tool Dall-E, which are both reportedly still running significant losses.
Web3 news: Crypto rallies behind Turkey with millions in donations
A number of major crypto companies, including Binance, Huobi Global, OKX and others have have pledged more than US$7 million in donations to help fund humanitarian aid for the earthquakes that have rocked Turkey, which have now claimed the lives of more than 7,200 people and injured another 20,000.
"Time to take care of our users," Binance CEO Changpeng Zhao tweeted early this morning.
He added that the crypto exchange would donate US$100 in Binance Coin (BNB) to affected users in the region, with a total donation amount adding up to roughly US$5 million.
Tron (TRX) founder Justin Sun pledged to donate US$1 million in TRX from his cryptocurrency exchange, Huobi Global, while the Avalanche Foundation also donated US$1 million in AVAX tokens.
Jack Butcher, the Web3 creator behind the viral 'Checks' NFT collection has thrown his weight behind humanitarian aid for victims of the earthquake, announcing that all proceeds from his new 'Humanity Check' collection would go directly to funding humanitarian aid in the region.
Web3 news: Super Bowl cracks down on crypto ads
Last year, the Super Bowl earned itself the unfortunate nickname of 'Crypto Bowl' after its half time advertising spaces were overrunn by ads for cryptocurrencies, including the likes of FTX, Crypto.com and Coinbase.
Now, following more than a year of plunging cryptocurrency prices, and a number of vicious bankruptcies, that claimed the scalps of international heavyweights like FTX, BlockFi and Bitzlato, the Super Bowl has come down on crypto advertising.
According to a recent announcement from Fox Sports, there will be "zero representation" for cryptocurrency firms in this year's Super Bowl game.
Bitcoin price drops following inflation announcement
The price of Bitcoin (BTC) has stumbled in the wake of Federal Reserve Chairman Jerome Powell's speech where he claimed that the US' central bank is finally beginning to tame rampant inflation.
Initially, Bitcoin surged upwards along with the stock market but then pulled back a touch after Powell cautioned that inflation "would take time to beat".
Crypto: today's top performers
Biggest gainers
GRT, the native token of Web3 indexing protocol 'The Graph' is up 67%.
AGIX, the native token of SingularityNET up 28%.
FET, the native token of Fetch.ai up 20%.
Biggest losers
NEXO, a blockchain-based lending platform is down 1%.
CRV, the native token of Curve DAO down 0.8%.
SHIB, the popular dog-themed memecoin is down 0.7%.
And that's all the Web3 news you need to know to start your day.