Enterprise Blockchain: Following the initial coin offering (ICO) boom and bust, in 2018, companies sought to capture the narrative of "blockchain, not Bitcoin". The idea at its core was that the underlying technology was sound, not necessarily the assets living on top of it.
In this piece, we seek to outline what an enterprise blockchain is all about, providing some examples along the way to understand what has become a topical issue. In a recent interview with Aglive, The Chainsaw dug into this very issue, covering blockchain failures of both the Australian Stock Exchange and global shipping giant Maersk.
Let's get down it, starting with a definition.
An enterprise blockchain, as the name suggests, is a blockchain designed to be private, as well as streamline and scale operational systems and commercial procedures for companies (or enterprises). Most are permissioned meaning you need to be granted permission to join the network, whereas some are 'permissionless'. 
Enterprise Blockchain
That's quite a word salad, but in practical terms enterprise blockchains include things like blockchains used for payment systems to tracking supplies for large-scale institutions and organisations. Bottomline – blockchains are being used to drive transparency and operational efficiencies. 
Blockchain technology has seen a massive uptick in demand from institutions in both the private and public sectors since it can be an effective solution to major issues in traditional industries. 
For example, an enterprise blockchain could be used to help a manufacturer to keep track of supplies to avoid losses and the halting of fabric. Alternatively, it could be used to improve information management in the healthcare industry – not to mention reducing intermediaries and hefty paperwork associated with the real estate market. If this sounds abstract, don't worry, we'll make sure to dive into some examples to illustrate the point. But first, let's start off with a definition for you to chew on before we get going.
An enterprise blockchain is a type of permissioned blockchain that can be used to scale up commercial procedures like tracking supplies, settling international transactions or exchange of digital information both inside the company and with other companies.

Server Mania
In this piece we'll look to guide you on how enterprise-grade blockchains are helping businesses and governments improve operations, and how they're solving major pain points across different industries. We'll also explain the different types of enterprise blockchains and their use cases. Let's do it. 
What is an Enterprise Blockchain?
An enterprise blockchain focuses on providing blockchain services to large-scale enterprises, institutions, and corporate clients. These clients are looking for Web3 solutions to improve their operating systems, connect to the blockchain, or use blockchain technology to solve certain pain points in their respective industries.
Today, a growing cohort of entities from the private and public sectors are implementing blockchain technology. For instance, US investment bank JP Morgan used the Ethereum Enterprise to develop Quorum, a high-performance protocol built on Ethereum that provides blockchain solutions to crypto companies, real estate agencies, and syndicated loans.
Another example is Microsoft, which used Ethereum to create Argus, an anti-piracy software system.
Governments and other forms of public sectors worldwide have also adopted blockchain somehow. For example, the US Air Force (USAF) is using SIMBA Blocks to create a blockchain system that monitors the USAF's movement of funds and supply chain management. Why? Greater transparency. 
Sweden is testing pilot projects using blockchain technology to verify the land ownership between parties in the Swedish land registry. Likewise, one of France's largest banks, Société Générale, chose Tezos to develop a tokenised debt instrument, such as loans.
Blockchains are being leveraged by all manner of companies from car manufacturing to fast food to logistics and banking. This illustration below provides a sample of companies that have bet big on blockchain. 
Enterprise Blockchain Solutions 
So there it is – enterprise blockchains can be used across multiple traditional industries, such as banking and finance, healthcare, manufacturing, and supply chains. Here's the key point – they aren't like most public blockchains in the sense that anyone has access to them. It's usually only those members with permission who can interact with the network. It's this fact that makes them different from public blockchains like Bitcoin, Ethereum and others. 
Today, multiple platforms and blockchain-based protocols offer blockchain solutions and developer tools that allow businesses to connect their apps to the blockchain or build them from scratch. 
Below are examples of popular enterprise blockchains today, but do take note that plenty others exist. Some are complex and require serious technical knowledge, while others are far simpler and more akin to plug-and-play. 
IBM Blockchain
IBM Blockchain is a public cloud service built on Hyperledger Fabric, offering Blockchain-as-a-service (BaaS) to enterprises and organisations globally. 
Basically, (BaaS) is a blockchain service offering that allows customers to use cloud-based services to develop, use and host their blockchain apps, functions and smart contracts.
To help its customers, the company essentially provides developers with templates and tools to build Web3 applications and allows developers to write smart contracts in multiple programming languages, including Go and Java. 
If you're a techie and keen to dig into it, here's a video demo of the IBM blockchain at work.
Hyperledger Fabric
Hyperledger Fabric is an open-source, enterprise-grade blockchain framework for developing blockchain-based products and services. Its clients can build Fabric networks —private blockchains – only accessible by members with authenticated identities.
Further, these networks' members are organisations of all kinds, such as banks, payment processors, software firms, and financial institutions. They are able to act as network nodes that perform different tasks and communicate with other network members.
Ethereum Enterprise Alliance (EEA) 
EEA is a global community of Ethereum developers that work together to bring Ethereum to institutions. The main advantage of Ethereum is its vast ecosystem of Ethereum-based blockchain applications and the ability to communicate with each other and the base chain. 
This allows corporate clients to leverage multiple protocols, such as layer-2 solutions (such as Optimism), to maximise efficiency and network management.
Blockchain Foundry
Blockchain Foundry is a Canadian software company and consulting agency owned by WonderFi that allows Web2 platforms to migrate to Web3 by connecting their applications to the blockchain. 
Clients of Blockchain Foundry can explore and build NFTs, cryptocurrency wallets, DeFi apps, and more. They can also receive free educational resources from the platform's Metacademy.
Some of the platforms mentioned here require a certain level of blockchain expertise, like Blockchain Foundry, Alchemy, and IBM Blockchain. We can contrast that to some other solutions in the market which are no-code, plug-and-play platforms that facilitate the development process, such as Kaleido and SIMBA Blocks. 
Each blockchain is unique, having different capabilities and levels of complexity to get up and running. Companies looking to leverage blockchains for greater transparency and operational efficiencies will need to do their own research to select a blockchain that meets its business needs and matches the level of knowledge and skill in-house. 
How is an enterprise blockchain different from other types of blockchains?
Most blockchain ecosystems nowadays are public blockchains, called permissionless blockchains – you don't need to get anyone's permission to interact with a blockchain. This type of network allows the general public to transact digital assets, build smart contracts, and view users' transaction history. They are used mainly by traders, investors,  crypto service providers, individual developers, and other participants in the crypto ecosystem. 
By contrast, an enterprise blockchain is usually permissioned in that the general public are unable to access it. And this makes sense. Companies are not going to want either the public or their competitors to view and interact with sensitive commercial information.  
Turning to enterprise blockchains, they can be a consortium (which we'll explain in the next section) or a private database. The main idea is that enterprise-grade platforms allow clients to build fully customisable networks that suit their needs, but they fundamentally require permission from the provider.  The use cases vary, but they are most popular in:
Healthcare;
Supply chain;
Manufacturing;
Aviation;
Banking and Finance; and
Real Estate.
Enterprise blockchain in healthcare
To illustrate the potential impact of enterprise blockchains, consider the possibilities that exist within the healthcare industry – a notoriously opaque and inefficient sector. 
In the healthcare industry, patients generally have  little to no control over their hospital records. This includes their sensitive data, however they don't have any clue where such information is being stored after it's collected. What's worse, hospitals can sell or exchange patients' records without their consent. The recent Medibank hacking incident further amplifies the risk of having such data held in centralised databases which tend to be siloed and are not transparent. 
AI and blockchain technology could solve these and more issues within the healthcare industry since both technologies store patients' data in a secure database. Not only isn't there a single point of failure, but the patient has complete control of their data – they can decide whether to preserve it, show it, or sell it. Moreover, medical professionals can access this data to treat patients accordingly — if of course they have permission.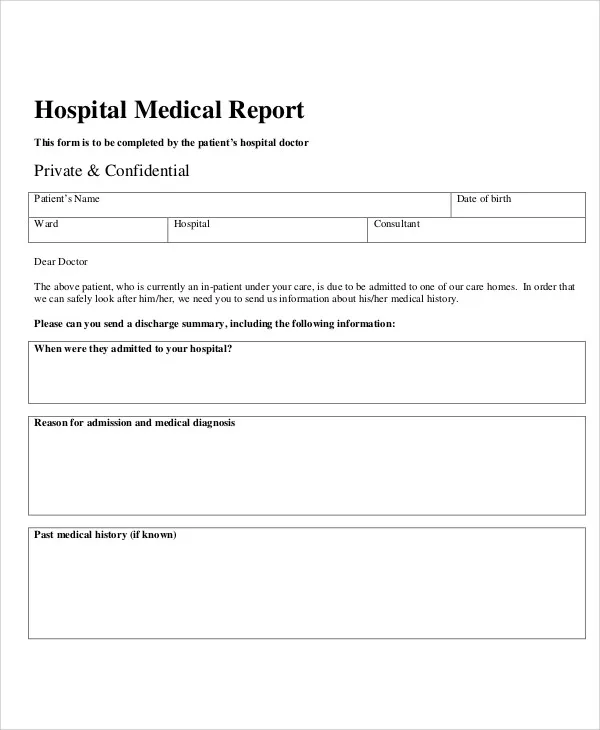 If a patient has a rare disease for example, they can choose to sell or exchange their data with diagnostic laboratories, pharmacies, and related entities to allow for a more in-depth analysis of the disease.
In summary, blockchains not only could offer greater security of data, but it provides more transparency and patient choice as to how their personal health information is stored, managed and commercialised.  
Types of Enterprise Blockchains
With the influx of institutional demand, two types of enterprise blockchains have arisen. 
Private (permissioned)
Private blockchains are custom-made blockchains that work as centralised databases and are mainly used to develop supply chain solutions, build specific digital assets for organisations, or build CBDCs (central bank digital currencies). 
Basically, an institution controls the private blockchain and only members with permission can make transactions, run nodes, or suggest and make network updates. Hyperledger Fabric discussed earlier is an example of a private blockchain. 
Consortium
Consortiums are blockchains made of multiple private blockchains owned by individual institutions. The rationale here is that institutions band their private blockchains to share information with each other and improve their operating systems, workflow, and accountability. This would conceivably suit a company that has multiple offices with different information who want to share it in a secure and transparent manner. Imagine a logistics company with hundreds  of offices around the world each with its own blockchain. Consortiums enable that data to be shared seamlessly across the entire business. 
Australian startups and organisations working on enterprise blockchains
A recent survey found that over 4.2 million Australians own cryptocurrency, with a further million expected to buy in the next 12 months. Australia has proved to be one of the countries most eager to adopt cryptocurrencies and blockchain. And this enthusiasm has filtered down to corporations. 
Today, multiple organisations and startups have adopted this technology as their backbone to improve their business operations, increase efficiencies and transparency, or otherwise solve specific problems.
One such example is Lygon, a private blockchain startup built on Hyperledger Fabric that allows several private entities, including some of Australia's largest banks – CBA, Westpac, and ANZ – to store data on the platform that only permissioned members can access.
What are some Australian organisations and crypto startups working on enterprise blockchains? 
A vast array of companies are leveraging enterprise blockchain solutions. Below is a selection of notable standouts in the Australian landscape. 
Blockchain Australia is a Melbourne-based organisation and Australia's most widely recognised blockchain organisation, actively promoting blockchain solutions for businesses. 
It provides a wide range of services, including educational content, a network of Web3 developers, blockchain mining software, smart contract development, and other related solutions for companies.
Labrys is a Brisbane-based blockchain development platform that offers blockchain-based solutions and products to startups, enterprises, governments, and organisations. Its services include smart contract development, NFTs, web and mobile app development, digital assets, layer-2 scaling, and wallet integrations.
Sunrise Technologies is a software company headquartered in Sydney that specialises in providing corporate clients with technological solutions such as artificial intelligence (AI), blockchain, internet of things (IoT), cloud computing, and more. The company has worked with numerous clients from different industries, including fintech, real estate, and supply chain management.
Are enterprises ready for blockchain?
Bitcoin and blockchain technology first shot into prominence 14 years ago. What started as a peer-to-peer cash system evolved to include thousands of blockchains each aiming to tackle different problems facing people and industry. 
Last year, over US$30 billion was invested in blockchain technology startups, up from US$5 million the year before. In that sense, a trajectory is becoming fairly clear although as with any technology, its adoption is never entirely predictable. 
While the potential for blockchain is becoming increasingly evident, there are no doubt roadblocks to adoption. Exploits, hacks and attacks are no doubt a set back – close to US$3 billion in 2022 thus far. Others have suggested that the industry needs to gain the trust of the traditional sector, while others contend that a lack of talent is hampering adoption. 
It's fair to say that we're still early and developers, companies, investors and creatives are still experimenting with blockchain technology. Along the way we will see use cases rise and fall, but the evidence is mounting that some elements are simply here to stay. 
Enterprise blockchain promises greater transparency, operational efficiencies, security and information management. Time will tell to what extent those laudable objectives are achieved.