This morning, US-based crypto exchange Coinbase dropped the news that it would be making a major splash by expanding in the Australian crypto scene.
In an interview with The Chainsaw, Coinbase's Vice President of International and Business Development Nana Murugesan said that Coinbase is hitting Australia with a "go-deep" strategy where it will soon start building out a domestic team of employees.
While Coinbase aims to provide a healthy mix of services to Aussies from PayID for instant retail transactions to an advanced trading platform for high volume traders, Murugesan said that Coinbase's competitive advantage over existing domestic competition comes from "trust".
"In early-stage disruptive innovation, trust is a key competitive advantage, and we've worked really hard to build that through investing in security and compliance, especially in the bear market," he said.
"We're the only publicly listed, highly regulated crypto exchange, and our DNA is very much focused on driving financial inclusion and increasing economic freedom," he added.
In Australia
Despite seeking to integrate itself into the Australian crypto market at "every level", the company has a specific focus on casting a wide net, focusing specifically on a clean, simple user experiences that will ultimately help the firm capture more first time crypto investors in the Aussie market.
"Clean and simple user experience is the focus because our customer target is very much the first time user."
After sitting down for dinner with Liberal Senator Andrew Bragg in San Fransisco a few months ago, Murugesan acknowledged that while there's a slightly sluggish regulatory landscape in Australia, he ultimately found regulators to be practical and forward thinking.
"I feel like the doors are quite open, meaning policymakers, the treasury and key stakeholders are willing to talk to us, learn from us but also ask us the tough questions."
Murugesan added that Coinbase's relationship with Blockchain Australia, will help them slot into the Australian digital asset landscape more easily. Coinbase is working with a new program from Blockchain Australia that will provide digital exchange classification (DCE) which shows whether exchanges have been fully audited.
Leading the expansion into the land down under is Australian Director John O'Loghlen, who was formerly the Regional Director of Ant Group which owns the world's largest mobile payments platform AliPay.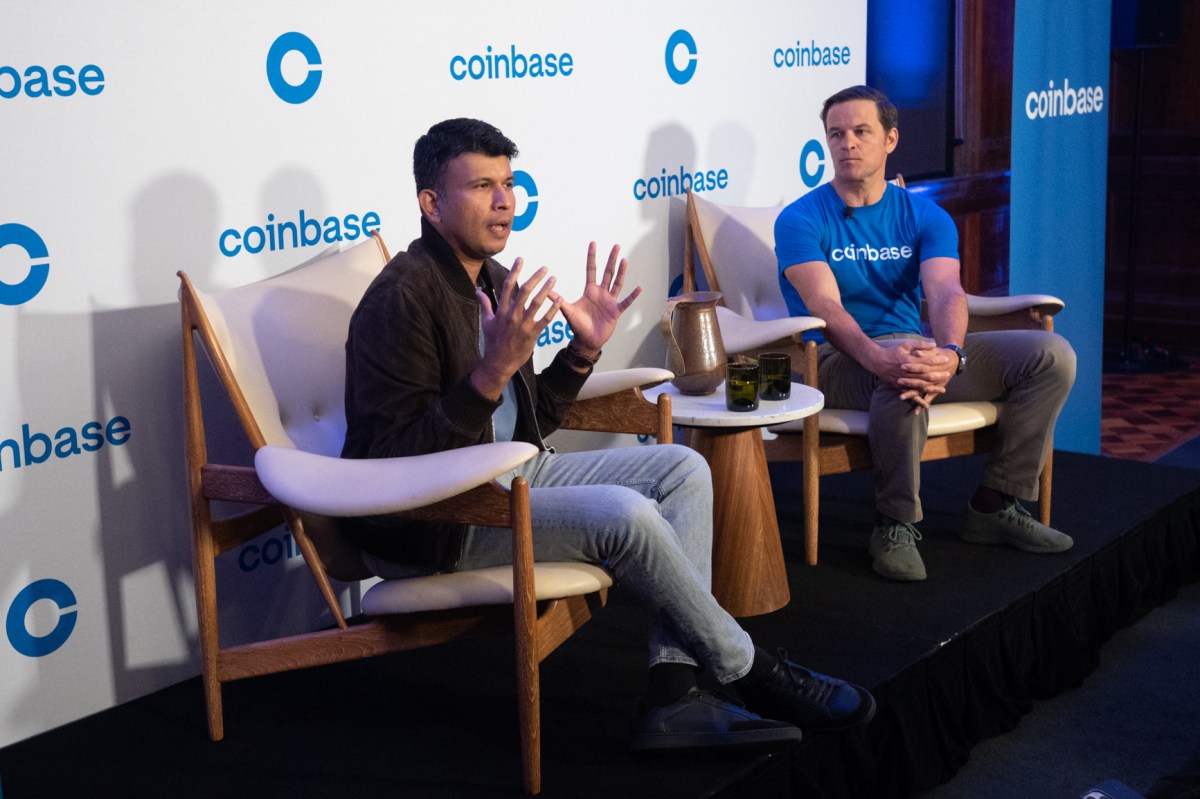 "Australians were some of the world's earliest adopters of digital currencies and are savvy investors…now we're elevating their experience to use the platform locally," said O'Loghlen in a statement.
Plugging Coinbase into the local ecosystem
Aside from hiring a local Australian team, Coinbase are looking at a variety of different methods to get integrated into the Aussie crypto and Web3 ecosystem.
"Alongside the good number of investments in Australian startups we've made through the Coinbase Ventures program, we're also very open to mergers and acquisitions," Murugesan added.
Coinbase Ventures have made some notable early-stage investments in Australian crypto startups, such as Web3 gaming company Immutable, crypto derivatives platform Synthetix, and retail DeFi platform Block Earner.
The main way that Coinbase will kick off their integration into the community side of Australian development will be through partnerships with universities, with a particular focus on building up student communities that show a flair for crypto.
"Working with local universities and making investments in the blockchain and crypto programs they have is a great way to plug into the local ecosystem," he said.
Coinbase is currently partnered with RMIT's Blockchain Innovation Hub. Murugesan added that the exchange is looking to do some work with the University of New South Wales (UNSW) in the near future.