Five Nights at Freddy's (or FNAF) is about to be filling up your feed across all your social platforms. With the new FNAF movie set for release on October 27, the internet is about to get filled with FNAF nostalgia.
Five Nights at Freddy's is a popular video game franchise that has gained a massive following since its release in 2014. The franchise has since expanded to include books, merchandise and a movie adaptation.
Here is the trailer for the upcoming movie.
The game is set in a fictional pizza restaurant called "Freddy Fazbear's Pizza," which is known for its creepy singing animatronic mascots. And TikTokkers are posting about visiting a creepy pizzeria named Freddy Fazbear's Pizza Place in LA.
So is this pizza place real?
Unfortunately, the pizzeria is not real. Sort of. The outside is real, but it is an advertisement for the new movie. This facade is located in Los Angeles and unfortunately, the doors don't open.
If only the doors did open! However this is an internet trend that unfortunately is not true. Sad face.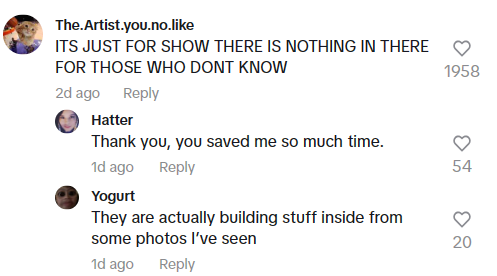 FNAF backstory
FNAF came from the brain of Scott Cawthon and was released way back on August 8, 2014. It was instantly popular. Players were drawn to its eerie atmosphere and unique gameplay. 
The game sort of goes like this: You are a security guard facing a long night shift at Freddy Fazbear's Pizza. Your job is to keep an eye on the animatronics and make sure they don't cause any trouble. However, as the nights progress, things start to become increasingly  sinister.
The pizzeria is supposed to be a family-friendly joint that provides entertainment in the form of singing animatronic mascots. However, as the player soon discovers, there is something deeply unsettling about these animatronics. The animatronics are in fact sentient, and don't have good intentions.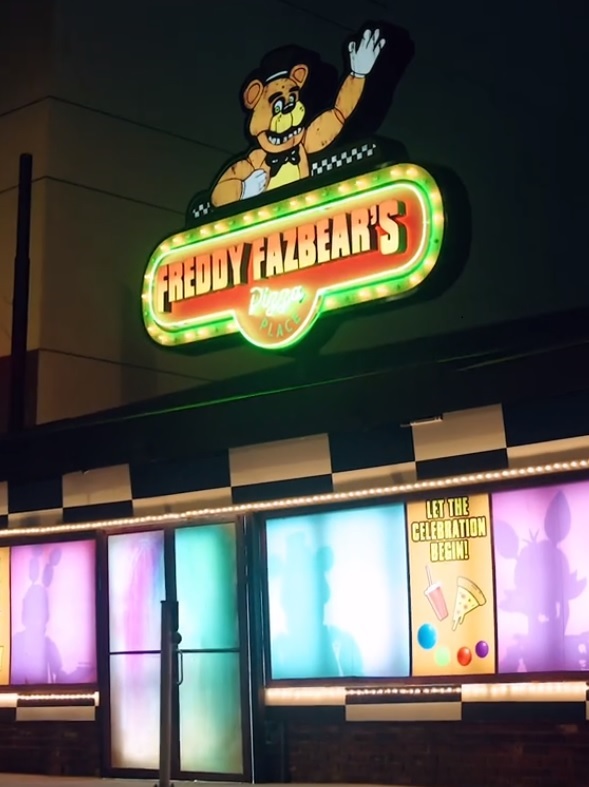 As players push on through the series, they find out more about the restaurant's dark history and its awful secrets.
Let's hope the facade becomes an actual restaurant one day! But as for the TikTokkers claiming it is real, disappointingly, it isn't …
Yet.