Crypto millionaires and billionaires, plus other crypto personalities, seem to be dying in incredibly strange circumstances. Here are the bizarre details of the dark back catalogue of crypto deaths. For those people who like a puzzling set of circumstances and a conspiracy theory, this grim alum might interest you.
Yevgeny Prigozhin: Is he linked to the 5th largest BTC Wallet?
Yevgeny Prigozhin – the notorious leader at the helm of the Wagner mercenary army – died last week in highly suspicious circumstances as his private jet crashed near Moscow. The event is already deep in conspiracy theories about who took down the plane.
While rumours surrounding the circumstances of Prigozhin's death swirled, more speculation followed: Prigozhin was linked to a wallet containing a mind-boggling number of Bitcoin. 
According to rumour, he held the fifth-largest amount of Bitcoin in the world. The word on X is that he held around US$2.6 billion (AU$4.05b) in BTC.
The questions loom large: Who had him killed? Was his death a conspiracy? And who now has access to any holdings in a crypto wallet? Are these things connected?
Yevgeny Prigozhin was no saint. He had a background in criminality and openly admitted to some of his shady dealings. He is thought to have kept a lot of his fortune in Bitcoin, due to its relative anonymity, and ease of access no matter where he was in the world.
Looking at the top bitcoin wallets globally, we can see that the fifth-largest wallet contains 94,643 BTC (US$2.6b/AU$4.04b at the time of writing). It has not been touched since May 2023.
Why would Bitcoin appeal to Prigozhin?
While there isn't enough evidence to definitively link Prigozhin with the cryptocurrency wallet address, it was widely assumed that Wagner's cross-border "shadow activities" in the mercenary space required large sums of money to be moved around, to pay his employees and fund other nefarious activities.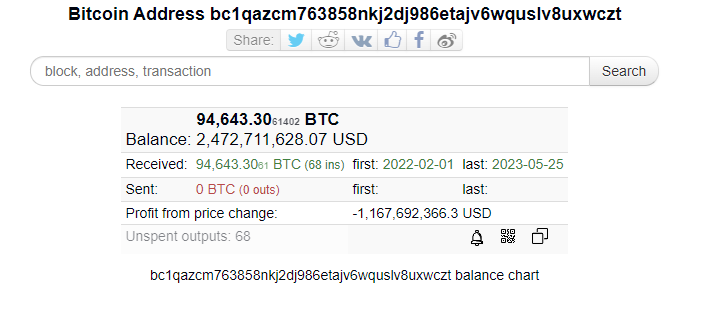 With financial and other sanctions placed on Russia before and after its attack on Ukraine in February 2022, access to money was seriously impeded. This led many everyday Russians to turn to cryptocurrency, especially when spending abroad. Many in Russia began to view cryptocurrencies, in particular Bitcoin, as a feasible solution to this challenge.
As the Wagner group rose up against the Kremlin, the mercenary group was deemed as a terrorist entity, putting its financial activities in jeopardy. While the group formerly used cash to pay its mercenaries, it is thought that since the failed mutiny against Putin, it had switched to using cryptocurrencies.
Russians also sought stablecoins when the mutiny unfurled and they became worried about access to funds.
We will keep watching as more evidence comes to light.
Crypto Influencer Fernando Pérez Algaba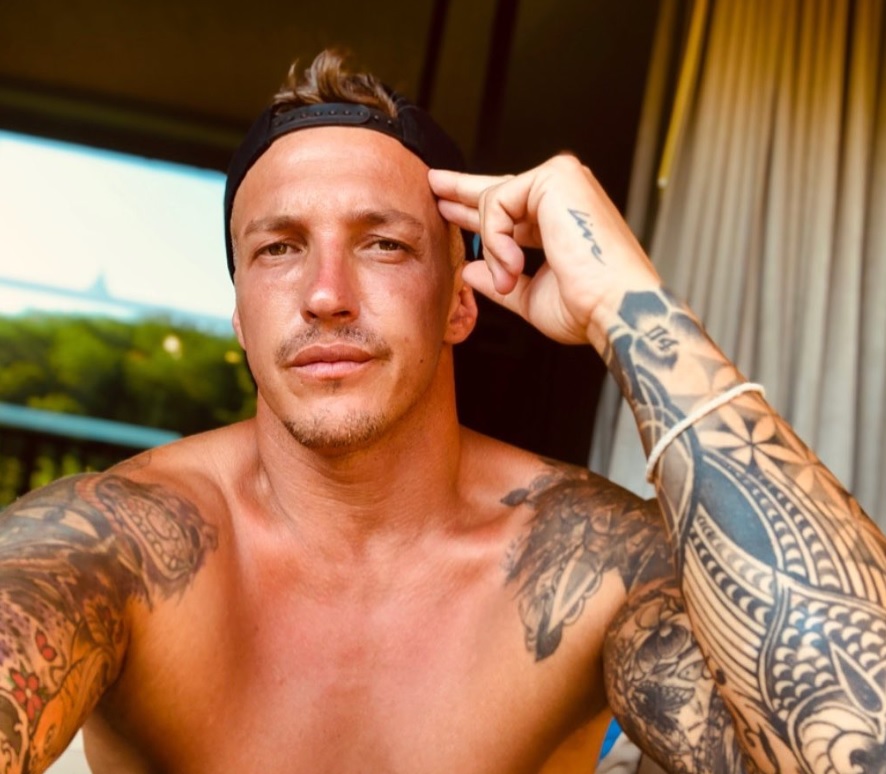 The life of a millionaire crypto influencer Fernando Pérez Algaba has met a grisly end, leaving his nearly one million followers in shock. The dismembered remains of the 41-year-old crypto entrepreneur were discovered in a suitcase near a stream in Argentina by two children playing on July 23.
The gruesome find has kicked off a murder investigation, which has put Algaba back into the spotlight. It is understood that authorities were able to identify the crypto influencer by his tattoos, and that the state of his remains suggested his alleged murder had been carried out by professionals.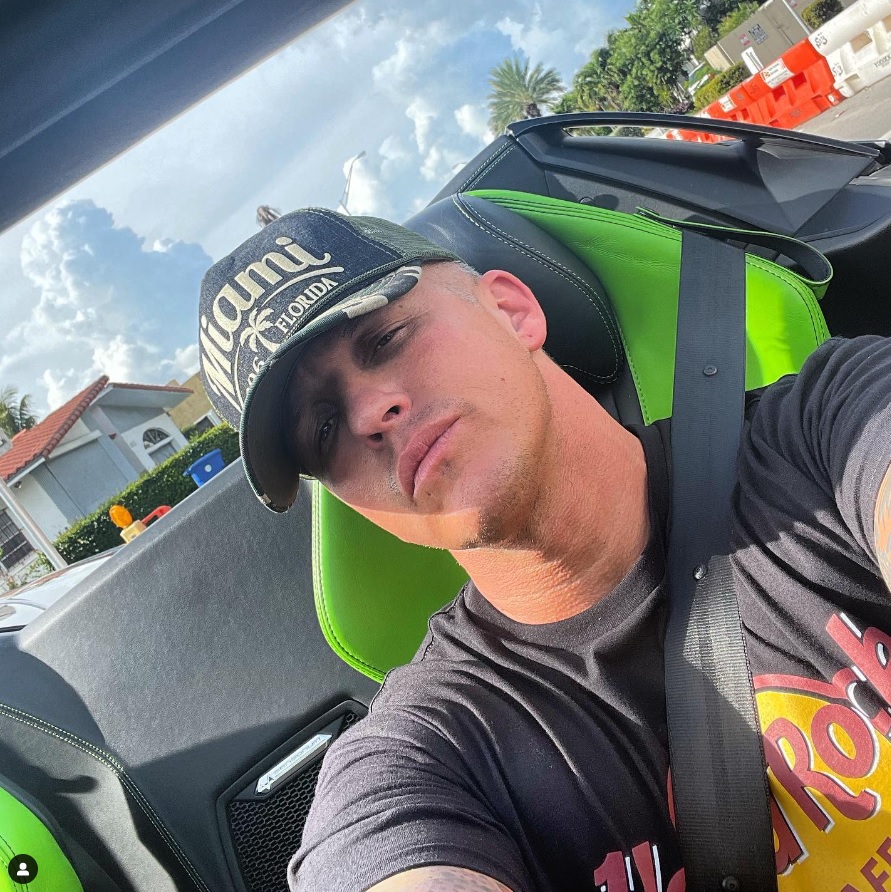 The crypto influencer often showcased his lavish lifestyle to his 916k followers on Instagram, which included high-end cars, jet skis, and fancy parties. However, behind the veneer of opulence, cryptic messages began to emerge from his social media accounts, alluding to encounters with malevolence from those he had once trusted and helped. Is this another case of a crypto millionaire being targeted by dark forces?
Rise to wealth
According to Spanish newspaper El Pais, who broke the story, Algaba's rise to wealth was an apparent rags-to-riches tale, with humble beginnings as a sandwich seller at the tender age of 14. According to Algaba, his entrepreneurial spirit and investments in cryptocurrencies ensured that by the age of 24, he amassed an impressive collection of wildly expensive vehicles, luxury watches, and other high-end items.
However, it may all have been a carefully-crafted tale. According to El Pais, reports recently emerged that Algaba was drowning in debt, and the Argentine tax agency wanted their cut of his crypto fortune. His company, Motors Lettuce SRL, faced financial troubles, and he allegedly lost a substantial amount of money in a recent cryptocurrency venture.
Another allegation by El Pais is that Algaba was friends with the son of a prominent Boca Juniors barra brava leader, a thug group connected to football hooliganism. Algaba said he experienced demands for loans from the group, and he expressed concerns for his safety.
Authorities believe the motive behind the crime might be more complex, involving personal conflicts and intricate scams.
Pérez Algaba's once-charmed life now stands as a cautionary tale. Is this yet another mysterious millionaire crypto death, masked as a crypto deal gone wrong? We await the results of the investigation by Argentine police.
Dr. John Forsyth of ONFO
The sudden disappearance of Dr. John Forsyth, who is a US-based emergency doctor and dedicated advocate of cryptocurrencies, left his family and community in utter bewilderment. He was known to never miss a shift and wasn't ever out of contact for any prolonged period of time with his family.
Forsyth's car was discovered at a nearby lake, unlocked but with his personal belongings inside, including such as his wallet, passport, and work briefcase and his mobile phones.
Forsyth's son, J.R., said his father ran a crypto business alongside his brother. And, that Dr. Forsyth had a passion for making cryptocurrency beneficial to society but had also encountered conflicts, including a "hacker battle" with an unidentified person.
The company ONFO and Onfo coin were highly critical of the US government and their quantitative easing (printing money).

ONFO promised that people who used it would be free of the limitations imposed by banks and traditional currency. ONFO aimed to take cryptocurrency back to the basics so it was easy for everyone to use.
The way ONFO worked is that you would earn the crypto by referring people to the platform, which they called "network mining", so it didn't require any investment to join. Then you could send ONFO anywhere in the world within seconds, with transactions costing just fractions of a cent.
The crypto world seems to be losing a lot of its talent to very mysterious deaths, and there are likely to be more to come.
Bob Lee
Another mysterious death of a crypto millionaire has thrown conspiracy theorists for a loop as news has emerged that it might not have been a random act of violence, as first thought.
The murder of tech executive Bob Lee on April 4th 2023 rocked Silicon Valley figures and aficionados alike. Lee was a founder of CashApp, which is a mobile payment service that allows users to send and receive both fiat money and Bitcoin from their phones.
At first, it seemed as though the tragic murder was a random event. However, as the case progressed, an acquaintance of Lee's was arrested in connection to Lee's death. While the case unfolded, conspiracy theorists have noted that this is yet another death in a string of fatal incidents involving crypto millionaires that seem to defy explanation.
Lee, as it turns out, was working on another project called MobileCoin Inc., a cryptocurrency company. MobileCoin, based in San Francisco, is a payment method focused on privacy, specifically designed for the Signal messenger app, which is one of the most private messaging apps available. MobileCoin aims to make transactions via Signal untraceable, which has attracted supporters of blockchain technology and internet privacy. Bob Lee was an early investor in MobileCoin, and later joined the company as its chief product officer. MobileCoin offers anonymity, making transactions unidentifiable on public blockchain ledgers like Bitcoin.
However, Lee has now been in the news for other nefarious activities.
Why conspiracy theorists are interested
Some people have come forward saying a lot of accusations against Lee are untrue.
And there's the fact that The US Securities and Exchange Commission (SEC) Chairman Gary Gensler, has previously expressed concerns about the Signal-MobileCoin alliance and it potential to be used in money laundering.
The Biden administration, led by Gensler, is pushing for increased transparency in the cryptocurrency industry, which contradicts the fundamental concept of cryptocurrencies.
At the time of writing, the person accused of the murder was thought to have been loosely known to Lee, but the tragic stabbing and lonely end of the tech entrepreneur on a San Francisco sidewalk is highly unusual and adds fuel to the fire that darker forces are involved against the emerging crypto industry. Was his death a conspiracy?
Park Mo
Recently, Bithumb's largest shareholder executive, Park Mo, was found dead outside his house at 4am in the morning on December 30 of last year. Bithumb is a South Korean cryptocurrency exchange, where customers can buy or sell different cryptocurrencies. It is one of the largest exchanges in the country.
Park was the VP of Vidente, the largest shareholder of Bithumb. South Korean newspaper Money Today reported that Park had been under investigation for embezzling funds from Bithumb, and manipulating stock prices.
The thought is that Park took his own life to get out of facing charges. However, there seems to be a bigger picture forming. That is, this "suicide" isn't an isolated incident in the crypto world.
In fact, it seems to be the seventh death of high-profile, incredibly wealthy crypto figures who have died in very strange circumstances.
Recently, several otherwise healthy crypto industry leaders have died in mysterious circumstances.
The stories that surround these deaths involve millions of dollars' worth of crypto going missing, never to be found again.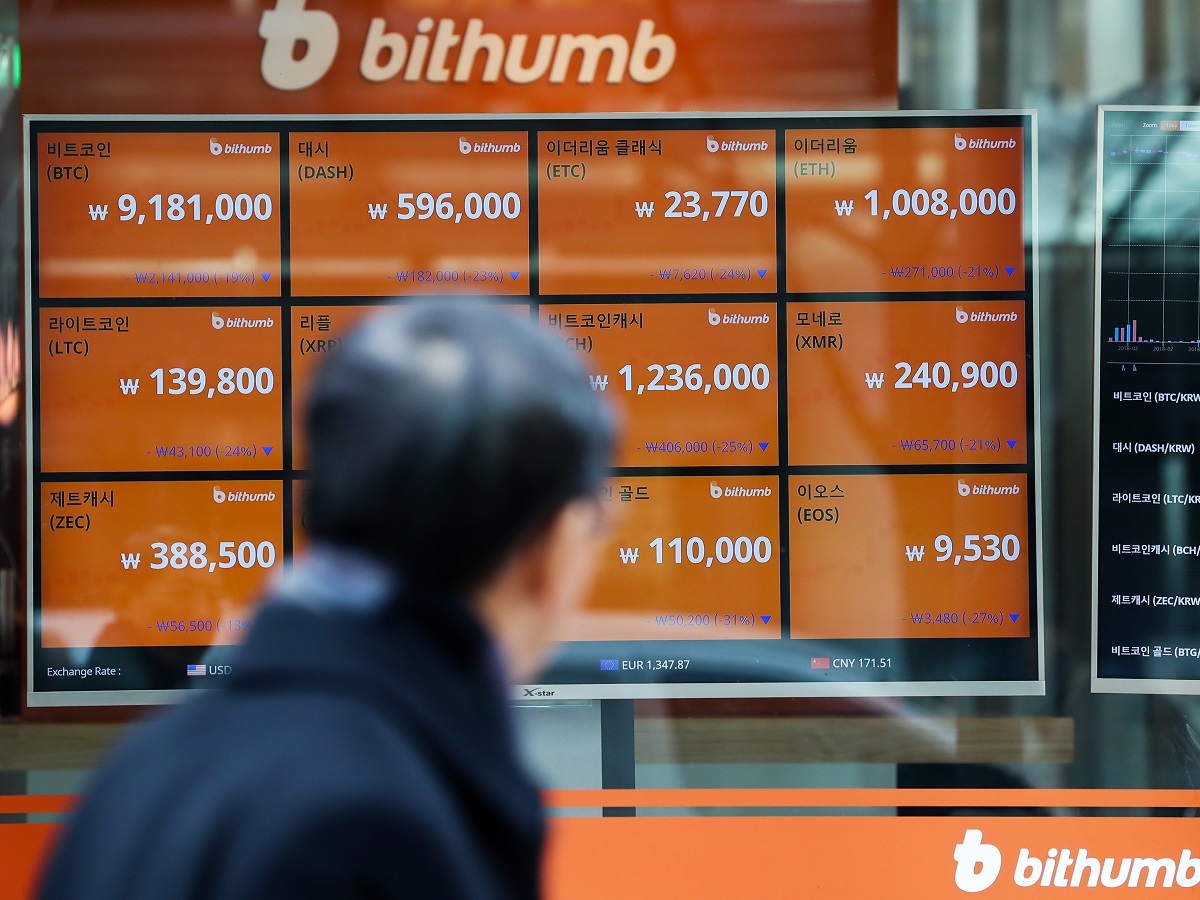 Spanish cryptocurrency millionaire Javier Biosca
In November last year, crypto millionaire Javier Biosca was said to have thrown himself from a balcony in Spain.
It's no secret that Biosca was dabbling in the dark side of crypto. While he started out as an owner of a hardware store, he soon discovered cryptocurrencies. He became known to the Policía as a crypto scammer. Biosca swindled lawyers, politicians, businessmen, and an array of mobsters. He ended up with around 100 million euros in the tank, thanks to these scams.
Naturally, he collected some very powerful enemies along the way. Soon enough, in July of 2021, Spanish police captured Biosca. After eight months in jail, strangely, a mysterious benefactor posted his bail of US$1 million, and he got out of the clink. But it was like being sent to the gallows.
It didn't end well for Biosca, because he was soon falling from a hotel balcony, in an act that conspiracy theorists say was not suicide. Many think that someone got to him before he got a chance to use his fortune to go on the run.
Brilliant developer and crypto figure Nikolai Mushegian
News of the death of prominent crypto developer Nikolai Mushegian was truly shocking due to Tweets that predicted his oncoming doom.
Mushegian was well known in crypto circles for his work as the founder of the stablecoin DAI.
The brilliant developer was found face-down in the sea off Puerto Rico in October of 2022. While drowning in oceans unfortunately happens, the drowning coincided with a strange tweet from Mushegian, just days before his demise.
Mushegian said in the Tweet that the CIA, Mossad and the "pedo elite" planned to "torture him to death".
At the time, the tweet seemed like the paranoid rantings of a conspiracy theorist. That is, until Mushegian died.
Mushegian often said that cryptocurrency platforms would end global banking corruption.
His posts sometimes included plans to fight evil people in a "central banking cartel".
Mushegian's case is very strange in itself, but stacked up again other crypto millionaire deaths, the stories are starting to hit a little different.
Russian Billionaire Vyacheslav Taran
Russian crypto billionaire Vyacheslav Taran was the founder of the Forex Club Group. It is a financial services company that offers traditional financial services, plus trading in cryptocurrencies, through its platform called Libertex.
Taran died at the end of last year in a freak helicopter crash in France. The helicopter pilot, an experienced man in his thirties, also died.
The Russian crypto billionaire was the only passenger on the flight, as the other VIP passenger who was supposed to be on the flight 'cancelled' at the last minute.
Ukrainian agencies claimed that the crash was linked to the Kremlin's foreign intelligence agency, but there has been no proof of this yet, however.
Libertex announced Taran's death. "It is with great sadness that Libertex Group confirms the death of its co-founder and Chairman of Board of Directors, Vyacheslav Taran, after a helicopter crash that took place en route to Monaco on Friday, 25 November 2022."
While this isn't strange as a stand-alone event, in the context of an unfortunate series of grim crypto millionaire deaths, things are getting rather weird.
Fintech unicorn Tiantian Kullander
In yet another mysterious event, Tiantian Kullander died aged just 30. Kullander was the co-founder of Amber Group, a cryptocurrency trading platform. Last year, the exchange was valued at US$3 billion. Like all exchanges in a market downturn, the company at the time of Kullander's death was cutting staff and seeking investment.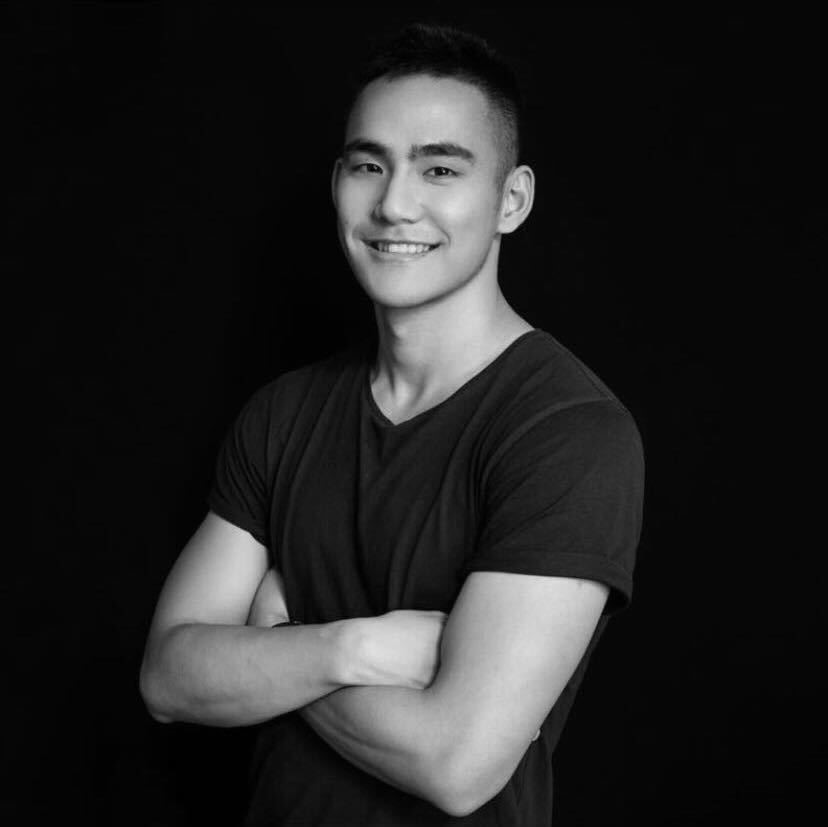 Kullander co-founded the Amber Group five years ago, and in doing so, made the Asia Forbes' 30-under-30 list. Amber Group said that Tiantian built Amber into "a multi-billion fintech unicorn".
Kullander passed away unexpectedly in his sleep in November last year, according to the statement.
Strangely, he was known to be in great health, and yet death during sleep in healthy 30-year-olds is very statistically uncommon.
While sudden death can occur, against the background of other crypto death cases, things are getting very mysterious.
Cryptocurrency figure Gerald Cotten
Gerald Cotten is another young crypto millionaire (in his 30s) that passed away unexpectedly, also in bizarre circumstances. He died in December of 2018 from what local doctors said was Crohn's disease, while on his honeymoon in India. However, suspicions were raised when Cotten had a closed-coffin funeral, without a post-mortem. The doctor who oversaw his treatment in India insisted his death was caused by a perforated bowel, which is a complication of Crohn's. But can it cause death?
This is where things get murky. At the time of his death, Cotten ran a Canadian crypto exchange called QuadrigaCX, that held millions of dollars of cryptocurrency. Cotten was the only person who knew the access codes for all the funds onboard.
This has led to a lot of speculation about his death. His demise in India was so mysterious, in fact, that Netflix made a documentary about it, called Trust No One: The Hunt for the Crypto King.
Many people say Cotton faked his own death in an elaborate exit scam.
Everyone close to Cotton insisted that only Gerald knew the passwords to the funds, and the US$137.21 million in cryptocurrencies locked on his platform could never be recovered. This left many retail investors with huge personal losses upon his death.
And yet… recently, wallets associated with the exchange saw someone moving funds around. This is according to ZachXBT, a well-known crypto sleuth.
Again, Cotten's death can be explained away as a stand-alone case. But against the landscape of other cryptocurrency personalities dying in unexplained circumstances, the plot thickens.
XRP cryptocurrency billionaire Matthew Mellon
Matthew Mellon is another cryptocurrency personality that died before being able to share the keys to his crypto wallets. These wallets held hundreds of millions of dollars of cryptocurrency.
Mellon died in April of 2018, while holding an absolute fortune in a cryptocurrency called XRP. These days it would be worth nearly one billion dollars.
Mellon's original investment in XRP was said to be worth around $2million, and it blew up over time as the market rose.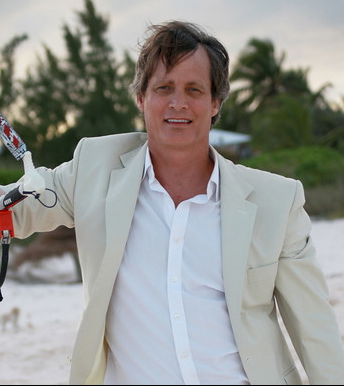 Mellon had a heart attack and died while taking the hallucinogenic drink ayahuasca. He was taking it to remedy his opioid addiction. But the chain of events seems very bizarre. Mellon had arranged to take the hallucinogenic at a rehab clinic, around the corner from his hotel. However, he took some other form of it in his hotel room before he was supposed to check into the health facility.
Mellon's health issues with bi-polar disorder and his associated and drug addiction problems were well known. But against the background of other crypto personality deaths, it adds to the already growing pool of the crypto wealthy who have come to a grim end.
Will this dark alum continue to grow its ranks?