Crypto billionaires seem to be dying in incredibly strange circumstances. Here are the bizarre details of the dark back catalogue. For those people who like a puzzling set of circumstances and a conspiracy theory, then this might interest you.
Park Mo
Recently, Bithumb's largest shareholder executive, Park Mo, was found dead outside his house at 4am in the morning on December 30 of last year. Bithumb is a South Korean cryptocurrency exchange, where customers can buy or sell different cryptocurrencies. It is one of the largest exchanges in the country.
Park was the VP of Vidente, the largest shareholder of Bithumb. South Korean newspaper Money Today reported that Park had been under investigation for embezzling funds from Bithumb, and manipulating stock prices.
The thought is that Park took his own life to get out of facing charges. However, there seems to be a bigger picture forming. That is, this "suicide" isn't an isolated incident in the crypto world.
In fact, it seems to be the seventh death of high-profile, incredibly wealthy crypto figures who have died in very strange circumstances.
Recently, several otherwise healthy crypto industry leaders have died in mysterious circumstances.
The stories that surround these deaths involve millions of dollars' worth of crypto going missing, never to be found again.
Spanish cryptocurrency millionaire Javier Biosca
In November last year, crypto millionaire Javier Biosca was said to have thrown himself from a balcony in Spain.
It's no secret that Biosca was dabbling in the dark side of crypto. While he started out as an owner of a hardware store, he soon discovered cryptocurrencies. He became known to the Policía as a crypto scammer. Biosca swindled lawyers, politicians, businessmen, and an array of mobsters. He ended up with around 100 million euros in the tank, thanks to these scams.
Naturally, he collected some very powerful enemies along the way. Soon enough, in July of 2021, Spanish police captured Biosca. After eight months in jail, strangely, a mysterious benefactor posted his bail of US$1 million, and he got out of the clink. But it was like being sent to the gallows.
It didn't end well for Biosca, because he was soon falling from a hotel balcony, in an act that conspiracy theorists say was not suicide. Many think that someone got to him before he got a chance to use his fortune to go on the run.
Brilliant developer Nikolai Mushegian
News of the death of prominent crypto developer Nikolai Mushegian was truly shocking due to Tweets that predicted his oncoming doom.
Mushegian was well known in crypto circles for his work as the founder of the stablecoin DAI.
The brilliant developer was found face-down in the sea off Puerto Rico in October of 2022. While drowning in oceans unfortunately happens, the drowning coincided with a strange tweet from Mushegian, just days before his demise.
Mushegian said in the Tweet that the CIA, Mossad and the "pedo elite" planned to "torture him to death".
At the time, the tweet seemed like the paranoid rantings of a conspiracy theorist. That is, until Mushegian died.
Mushegian often said that cryptocurrency platforms would end global banking corruption.
His posts sometimes included plans to fight evil people in a "central banking cartel".
Mushegian's case is very strange in itself, but stacked up again other crypto millionaire deaths, the stories are starting to hit a little different.
Russian Billionaire Vyacheslav Taran
Russian crypto billionaire Vyacheslav Taran was the founder of the Forex Club Group. It is a financial services company that offers traditional financial services, plus trading in cryptocurrencies, through its platform called Libertex.
Taran died at the end of last year in a freak helicopter crash in France. The helicopter pilot, an experienced man in his thirties, also died.
The Russian crypto billionaire was the only passenger on the flight, as the other VIP passenger who was supposed to be on the flight 'cancelled' at the last minute.
Ukrainian agencies claimed that the crash was linked to the Kremlin's foreign intelligence agency, but there has been no proof of this yet, however.
Libertex announced Taran's death. "It is with great sadness that Libertex Group confirms the death of its co-founder and Chairman of Board of Directors, Vyacheslav Taran, after a helicopter crash that took place en route to Monaco on Friday, 25 November 2022."
While this isn't strange as a stand-alone event, in the context of an unfortunate series of grim crypto millionaire deaths, things are getting rather weird.
Fintech unicorn Tiantian Kullander
In yet another mysterious event, Tiantian Kullander died aged just 30. Kullander was the co-founder of Amber Group, a cryptocurrency trading platform. Last year, the exchange was valued at US$3 billion. Like all exchanges in a market downturn, the company at the time of Kullander's death was cutting staff and seeking investment.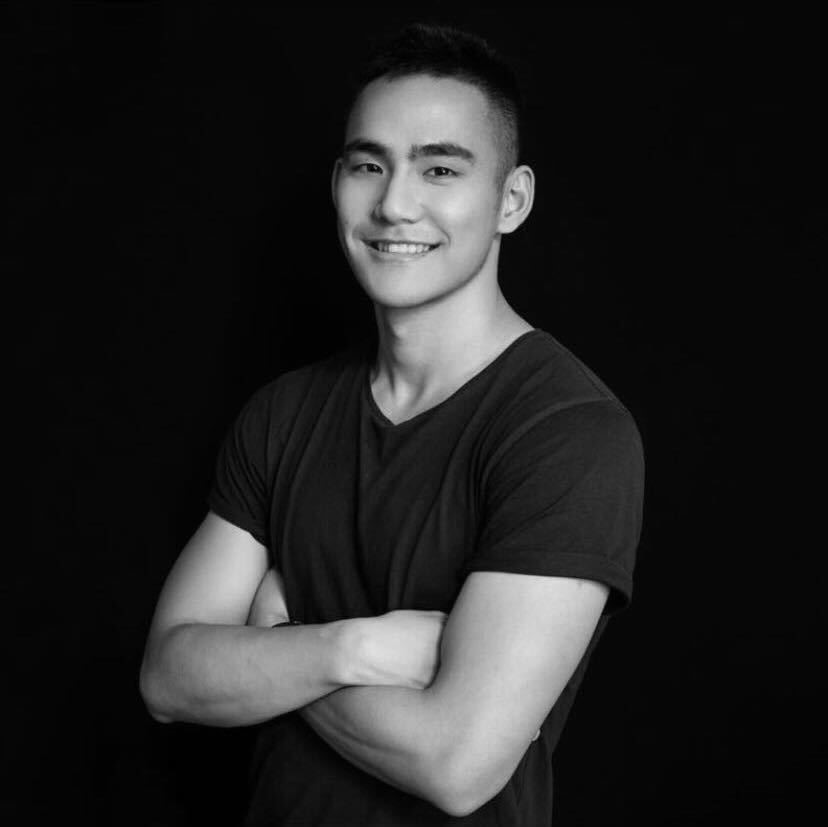 Kullander co-founded the Amber Group five years ago, and in doing so, made the Asia Forbes' 30-under-30 list. Amber Group said that Tiantian built Amber into "a multi-billion fintech unicorn".
Kullander passed away unexpectedly in his sleep in November last year, according to the statement.
Strangely, he was known to be in great health, and yet death during sleep in healthy 30-year-olds is very statistically uncommon.
While sudden death can occur, against the background of other crypto death cases, things are getting very mysterious.
Cryptocurrency mystery man Gerald Cotten
Gerald Cotten is another young crypto millionaire (in his 30s) that passed away unexpectedly, also in bizarre circumstances. He died in December of 2018 from what local doctors said was Crohn's disease, while on his honeymoon in India. However, suspicions were raised when Cotten had a closed-coffin funeral, without a post-mortem. The doctor who oversaw his treatment in India insisted his death was caused by a perforated bowel, which is a complication of Crohn's. But can it cause death?
This is where things get murky. At the time of his death, Cotten ran a Canadian crypto exchange called QuadrigaCX, that held millions of dollars of cryptocurrency. Cotten was the only person who knew the access codes for all the funds onboard.
This has led to a lot of speculation about his death. His demise in India was so mysterious, in fact, that Netflix made a documentary about it, called Trust No One: The Hunt for the Crypto King.
Many people say Cotton faked his own death in an elaborate exit scam.
Everyone close to Cotton insisted that only Gerald knew the passwords to the funds, and the US$137.21 million in cryptocurrencies locked on his platform could never be recovered. This left many retail investors with huge personal losses upon his death.
And yet… recently, wallets associated with the exchange saw someone moving funds around. This is according to ZachXBT, a well-known crypto sleuth.
Again, Cotten's death can be explained away as a stand-alone case. But against the landscape of other cryptocurrency personalities dying in unexplained circumstances, the plot thickens.
XRP cryptocurrency billionaire Matthew Mellon
Matthew Mellon is another cryptocurrency personality that died before being able to share the keys to his crypto wallets. These wallets held hundreds of millions of dollars of cryptocurrency.
Mellon died in April of 2018, while holding an absolute fortune in a cryptocurrency called XRP. These days it would be worth nearly one billion dollars.
Mellon's original investment in XRP was said to be worth around $2million, and it blew up over time as the market rose.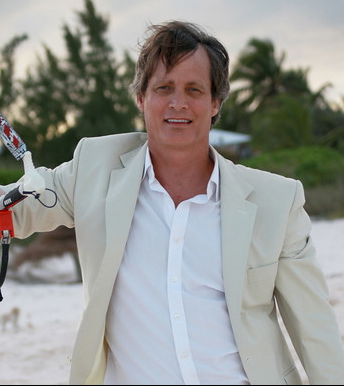 Mellon had a heart attack and died while taking the hallucinogenic drink ayahuasca. He was taking it to remedy his opioid addiction. But the chain of events seems very bizarre. Mellon had arranged to take the hallucinogenic at a rehab clinic, around the corner from his hotel. However, he took some other form of it in his hotel room before he was supposed to check into the health facility.
Mellon's health issues with bi-polar disorder and his associated and drug addiction problems were well known. But against the background of other crypto personality deaths, it adds to the already growing pool of the crypto wealthy who have come to a grim end.
Will this dark alum continue to grow its ranks?