Confused? Frustrated? In despair and don't know who to turn to? Fear not, young padawan, because thanks to artificial intelligence you can now talk to the Buddha about your problems.
An entrepreneur from Japan, Kazuma Ieiri, has developed an AI chatbot named 'Hotoke AI' that will answer any of your concerns with Buddhist wisdom.
According to Ieiri, Hotoke AI was built with GPT-3.5, a large language model that previously powered ChatGPT. How does it work? Similar to BibleGPT which gives advice through the mouth of Jesus, users input their problems and the chatbot will return with advice and words of wisdom cited from Buddhist texts. Presumably, at least.
We tested the AI out and asked it what the meaning of life is. We had to wait for the Buddha for a bit: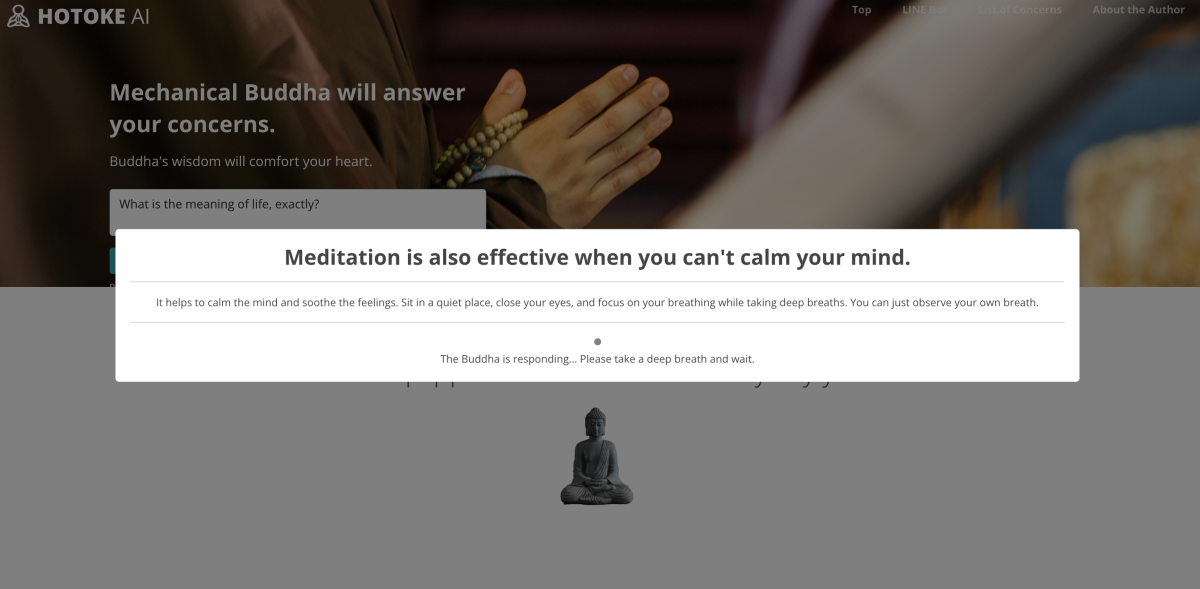 And he returned with some profound thoughts: "Consider your passions, values, and strengths, and how you can use them to make a positive impact in your life and the lives of others," – advice taken.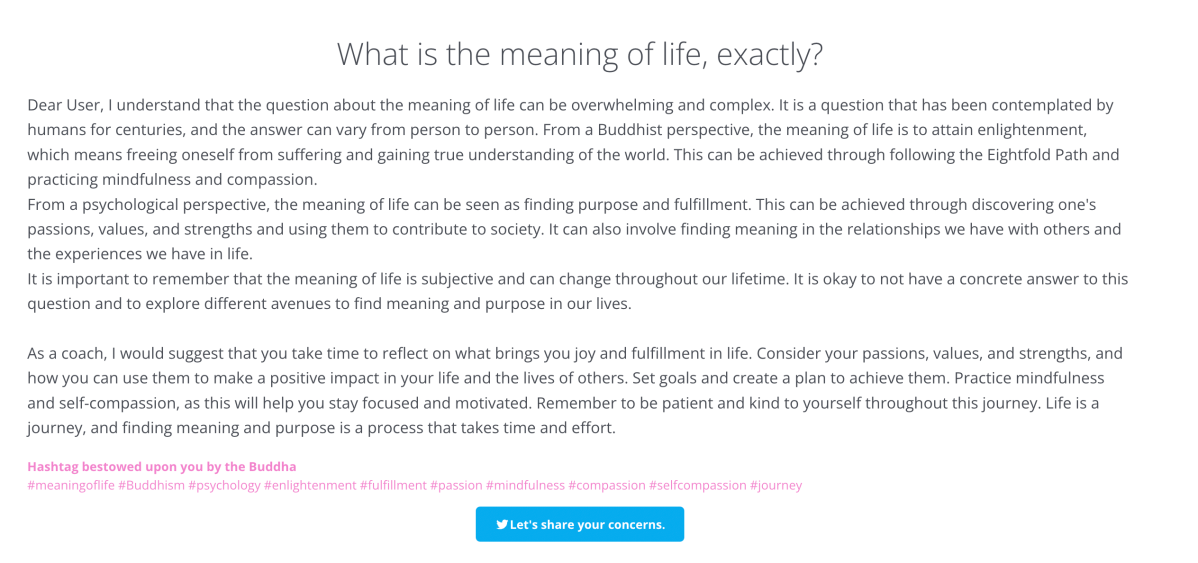 Besides working as an entrepreneur and developer, Ieiri himself is also a devout Buddhist. According to the Hotoke AI website, he was ordained in Jodo Shinshu as a priest, one of the most widely-followed sects of Buddhism in Japan that believes in devotion to the Buddha through mindful recitation.
Besides Hotoke AI, Ieiri previously created a crowdfund idea generator with ChatGPT's API.
BuddhaGPT: Buddhists are loving it
So far, Hotoke AI has received over 295,000 queries from users, including questions like: "What if my artwork doesn't make any money?", "Is there reincarnation?", and "What if I am lost about my future?"
It appears that people on social media are really liking the chatbot, too. On Ieiri's Twitter, users have left positive comments after trying out the software. "The knowledge of Buddhism is amazing, thank you!" one user wrote:
"Ieiri-san, this is interesting," commented Tomoki Sato, a Japanese paralympian.
"A Buddha equipped with ChatGPT is always by your side," Hotoke AI's page reads.