Australian Crypto Convention: Since its peak of nearly US$3 trillion in November, the crypto market has been on a steady decline, sitting well below US$1 trillion today. You'd imagine market conditions would have dampened spirits at the inaugural Australian Crypto Convention 2022 held on the Gold Coast this past weekend. In reality, it couldn't be further from the truth as the conference was completely sold out, with hopes for the same in 2023.
After grabbing their morning cuppa, attendees gathered around the entrance, eagerly awaiting MicroStrategy chairman Michael Saylor's keynote address.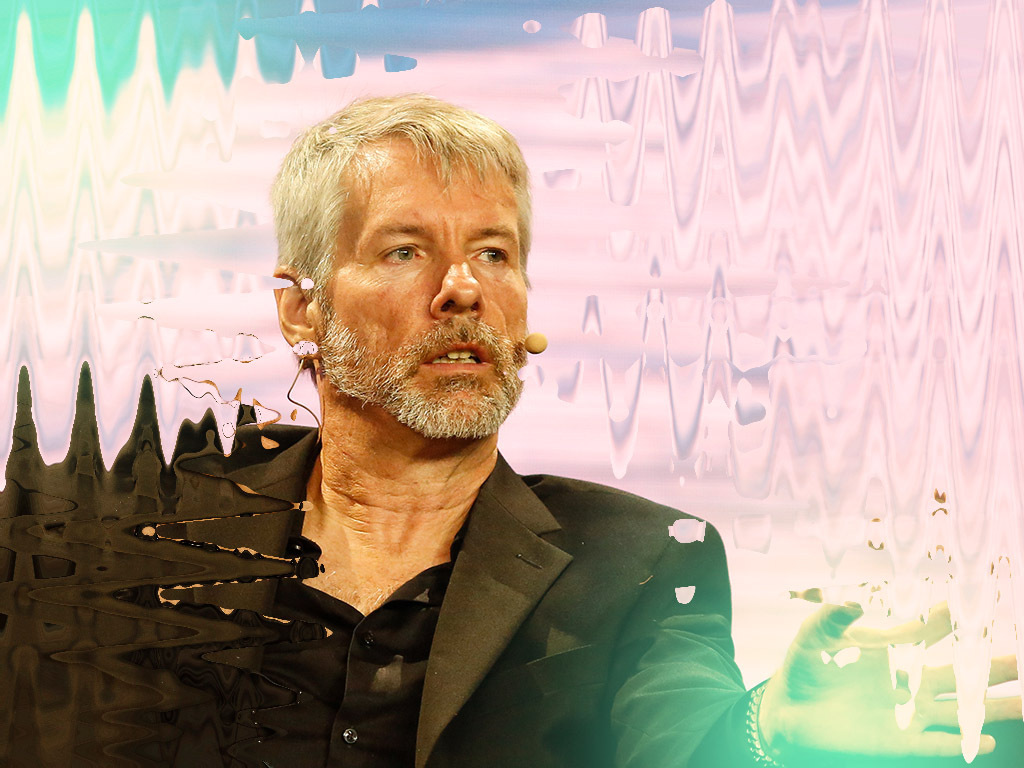 Whether intentionally or not, the delays in getting through the doors served only to energise the crowd as they chattered loudly on all things crypto. As stories were exchanged and the networking began in earnest, it was evident that those in attendance cared little for the bear market. Instead, they were there for something much bigger – to be a part of Australia's thriving Web3 community. 
Crypto Den
Hosted by The Crypto Den, a leading crypto trading education program, Australia's first and biggest crypto event got off to a cracking start with Michael Saylor delivering a compelling account of why his firm adopted a Bitcoin treasury strategy. 
From there, it was non-stop action with wall-to-wall talks on a range of captivating topics including: 
Josh Gilbert from eToro on the power of social investing; 
Dimitri Baveas of Independent Reserve on the state of institutional adoption; 
Todd Pierce of B4Real on how blockchain is transforming the real estate sector;  
Kieran Warwick of Illuvium on how gaming is taking crypto mainstream; 
Steven Nelkovski of the Perth Heat and their Bitcoin adoption story; and 
Jace Falkenberg from TCG Gaming on how gaming and collectibles merge in the metaverse. 
In and amongst all the discussions on the ground, The Chainsaw spoke with Mark Monfort of the Australian DeFi Association on how DeFi can do better. To hear Monfort's thoughts and suggestions on improving the state of DeFi, have a listen to our recorded Twitter Spaces.
Australian Crypto Convention Touches Everything Web3
The two-day event featured exhibitors and speakers from all corners of the Web3 ecosystem, from gaming and NFTs, to DeFi and venture capitalists in search of the next crypto unicorn. 
In terms of those individuals in attendance, you'd be hard pressed to find a more diverse group – families, degens, traders, artists, miners, investors and everyone in between. Attendees found themselves truly spoilt for choice given the array of diverse speakers. Whatever one's special interest, there was a session for you. 
Gaming featured prominently at the conference, with the most popular being the Illuvium stand where gamers got in line to showcase their skills. 
And of course, NFTs featured prominently too with the Coinspot-sponsored NFT gallery featuring an array of digital collectibles including ones from the Deadfellaz and Bored Ape Yacht Club collections. 
Not Just a Convention, But a Community 
To the outsider, the Crypto Convention may appear just like any other conference. However for those in attendance, this particular gathering had a distinctly different flavour. 
Taking a squiz at mainstream media you'll notice that there's not a lot of good news to go around — whether it is war, economic crises or the next political scandal. Yet despite one of the most challenging economic and social backdrops in recent times, attendees seemed to possess a remarkable sense of optimism and community. 
Most interestingly, it wasn't as if they were all bullish on one particular strain of Web3. The folks from DeFi appeared as open-minded to the metaverse as the gamers were to fintech. 
Across the board, there was a tangible feeling of being a part of something big. Perhaps above all, there was a sense that no matter where you came from, you were part of something that was changing the way that we interact and engage as a society – a technological revolution. 
One of the hot button topics on everyone's lips in 2022 was regulation — how would Australia strike a balance between consumer protection and innovation? Plenty of folks were interested in what Senator Andrew Bragg had to say in his 'Race to Regulate Digital Assets Talk', which coincidentally or not, was just before his crypto bill was released.
From discussions with venture capitalists such Ada Yin of Airtree and Alex Knight of Venture Crowd, to captivating talks with the crew at Koinly and Oceanfloor Music, a common thread was clear throughout — people were open and highly receptive to sharing their knowledge on how Web3 could lead to better outcomes for all. 
Australian Crypto Convention 2022: Engagement
In general, in 2022, founders were accessible and willing to engage with people of all sorts. Notably, this ethos stands in contrast to most industries where there is often a walled garden insulating thought leaders from those on the ground.
After the day was done, the atmosphere was elevated to the next level.  Following a casual drink or two and dinner with some newly-made friends, attendees headed to the afterparty in Surfers Paradise. Naturally, there was an open bar and some loud music, leading crypto revellers to dance the night away with colleagues and friends, both old and new. 
It truly didn't matter who you were or what token you were into. Nobody cared if you were a professional or a degen or how much money you had made (or lost) in crypto. Everyone was happy, excited and optimistic about the future of Web3 and its transformative power.
In the words of an anon who was overheard speaking to one of the exhibitors, "We're not here to take part, we're here to take over". That sentiment, perhaps more so than anything else, represents the spirit of the inaugural Australian Crypto Convention. With 2022 going so well, the hope is that 2023 will be similar.