Architects and AI are proving to be the bestiest of buddies. Building planners are using artificial intelligence (AI) to design buildings that are better suited to their environment and much cheaper to run. They are doing this faster than ever before, so lets dive in and see what they are coming up with.
Energy Efficiency: AI can analyse energy consumption patterns and suggest ways to improve the energy efficiency of buildings.
Building Performance Analysis: AI can simulate the performance of a building. For example, getting more sunlight exposure can reduce power bills.
Construction Planning: AI can analyse construction plans, identify potential delays or issues, and suggest ways to improve efficiency and get it built faster.
Material Selection: AI can analyse different material options and their properties to suggest the most suitable materials for a specific project.
Project Management: AI can assist architects in managing the various stages of a project, including scheduling, budgeting, and communication with contractors and clients.
Design Assistance: AI algorithms can generate design options based on what the house owner wants, helping architects to explore more options.
Architects and AI — homes of the future
A home insurance team partnered with Chris Lawson, of architecture firm CKArchitectural to rethink house building materials. AI was used to picture what homes of the future would look like in major international cities with different climates — Toronto, Dubai, Amsterdam, Paris and New York, among others.
Architects and AI — International Homes of the Future
Toronto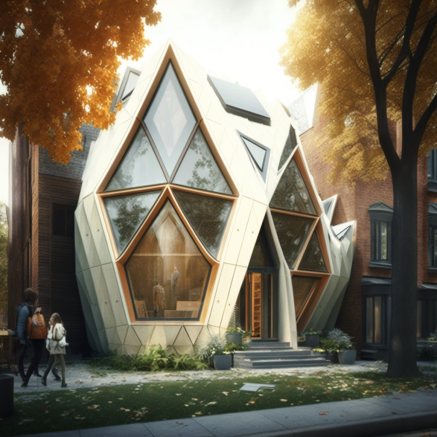 The house in Canada was created with carbon blocks, which have good thermal values to keep the occupants nice and toasty. The carbon blocks also help to pull carbon out of the air.
Dubai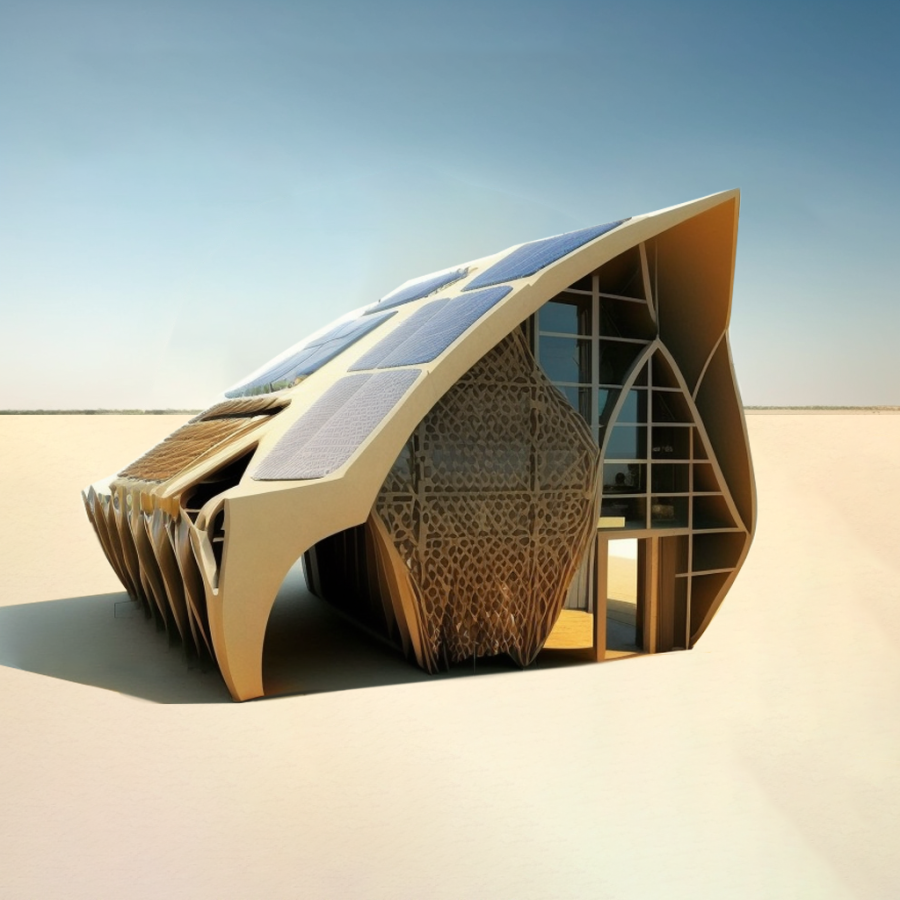 Solar panels are a big deal in this house, and they are the main feature of the roofing. The architect says that houses in Dubai might end up being built in craters in the desert. "All buildings will cool naturally from being connected to the lower ground and have wind protection all at the same time."
Amsterdam
Amsterdam's well-known architecture was kept intact by the AI. However, flower beds were added around the building. Plant life like this can alleviate potential flood damage by sucking up water into the soil, stopping it from reaching the building.
Paris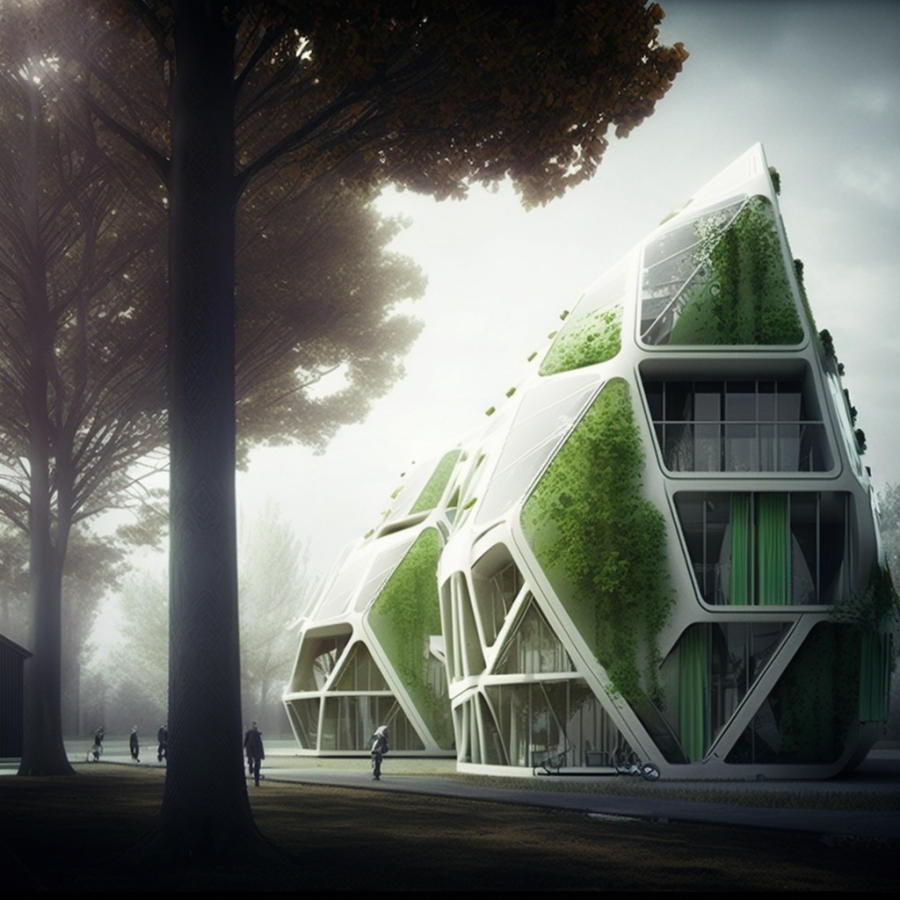 In Paris, "living walls" are a feature of the AI homes. This will help build up biodiversity in greater Paris, the huge city has 11.2 million people living in it.
New York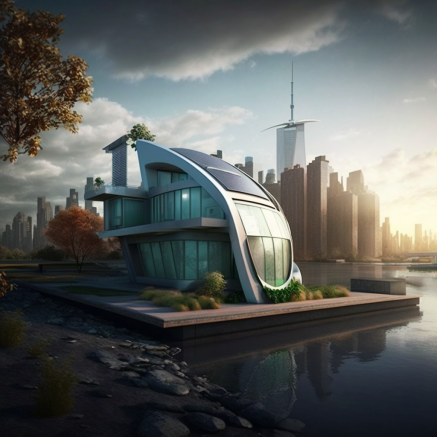 While not many people will get to own a freestanding house in New York, if there were such houses being built, they are envisaged by AI and architects to have oversized windows and a curving roof. This lets in a lot of light, which is subsequent also caught by solar panels.
The architect says the sail-like shape could "rotate to capture sunlight, and also reflect said light to other panels, like a network on top of homes and buildings and massively increasing renewable energy capture".
London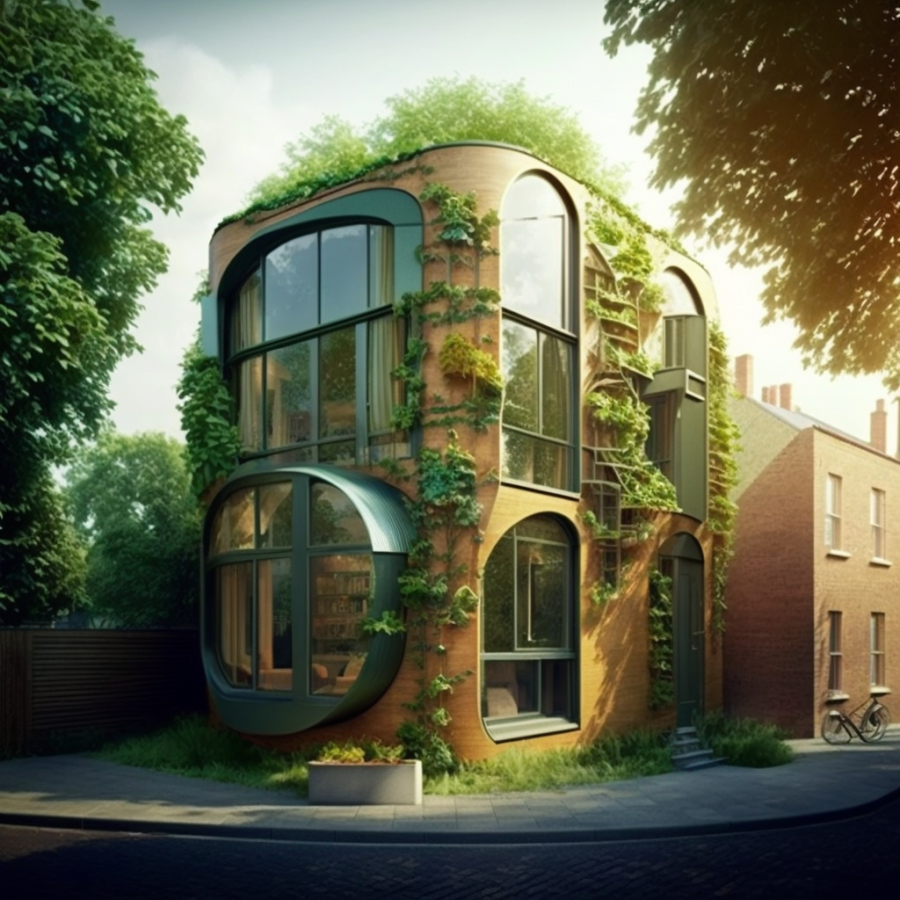 Houses in London could be built from fast-growing timber, in a move away from using old slow-growing trees. Homes in London can expect to harness living walls, to help cities be more liveable and to promote cleaner air.
Cardiff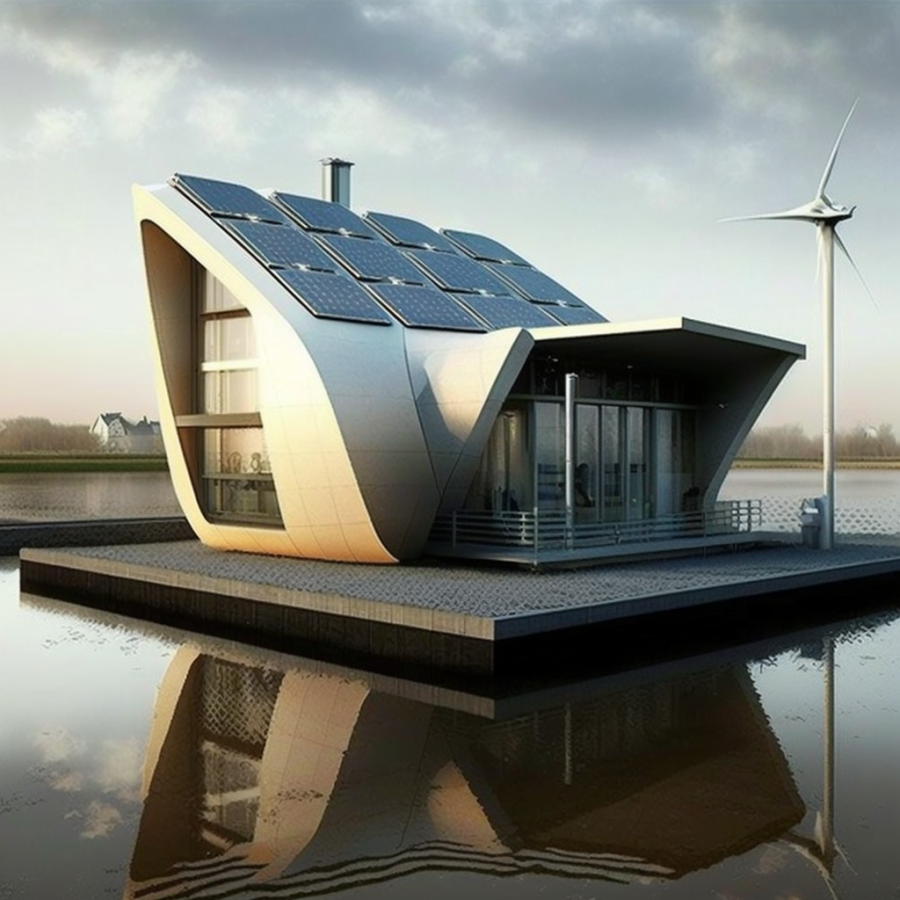 In Cardiff, wind turbines will be more of a feature, especially in the windier locations around the world.
Edinburgh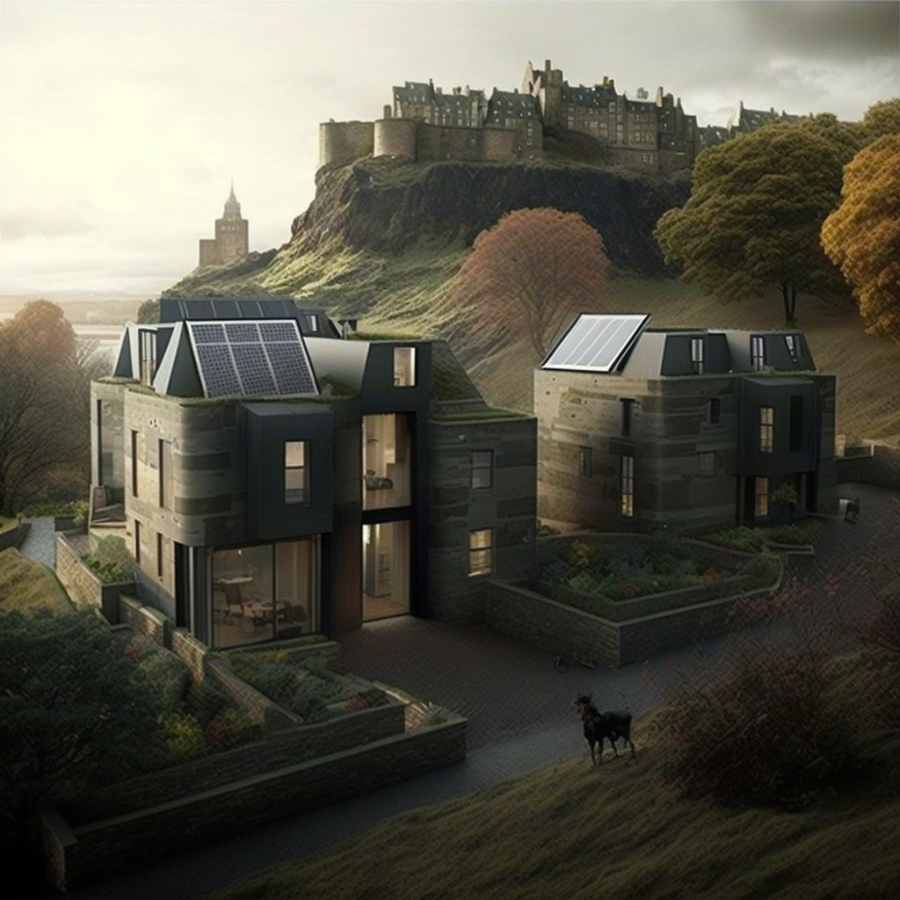 Homes in the Scottish capital can use concentrated fungus as living walls, which will mean that home will coexist more harmoniously with nature.
Architects and AI — Manchester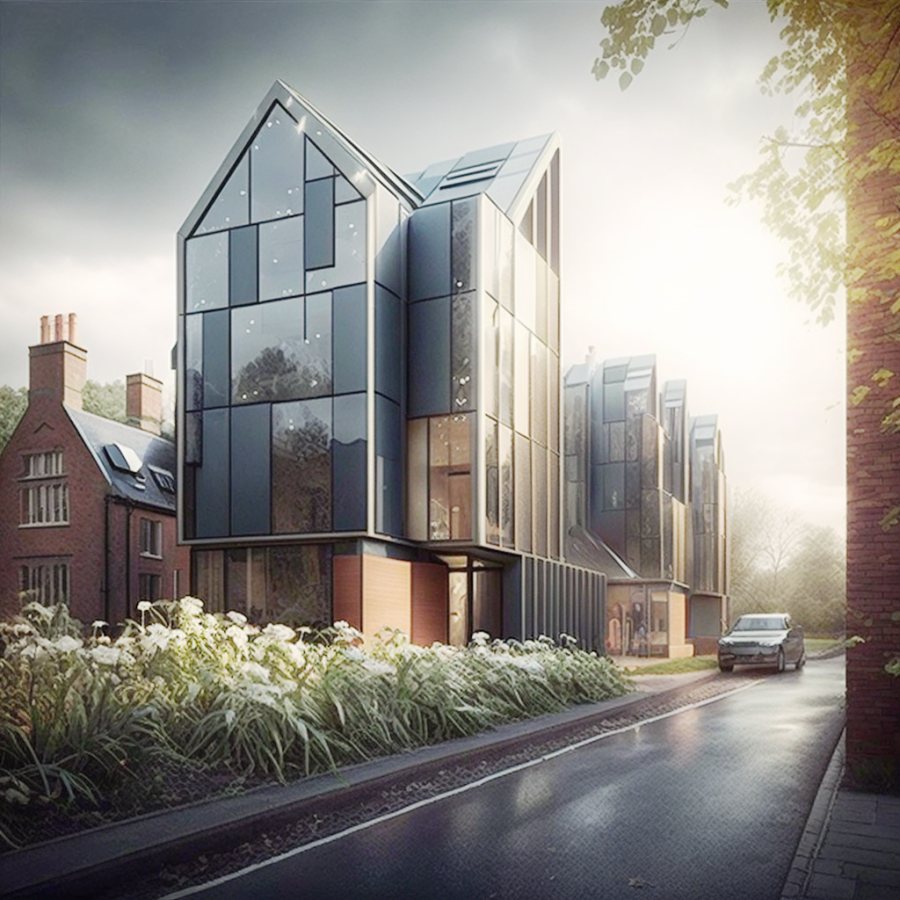 In colder parts of the world, insulating well to retain heat is a great way to bring more sustainability to housing.
Architects and AI —Belfast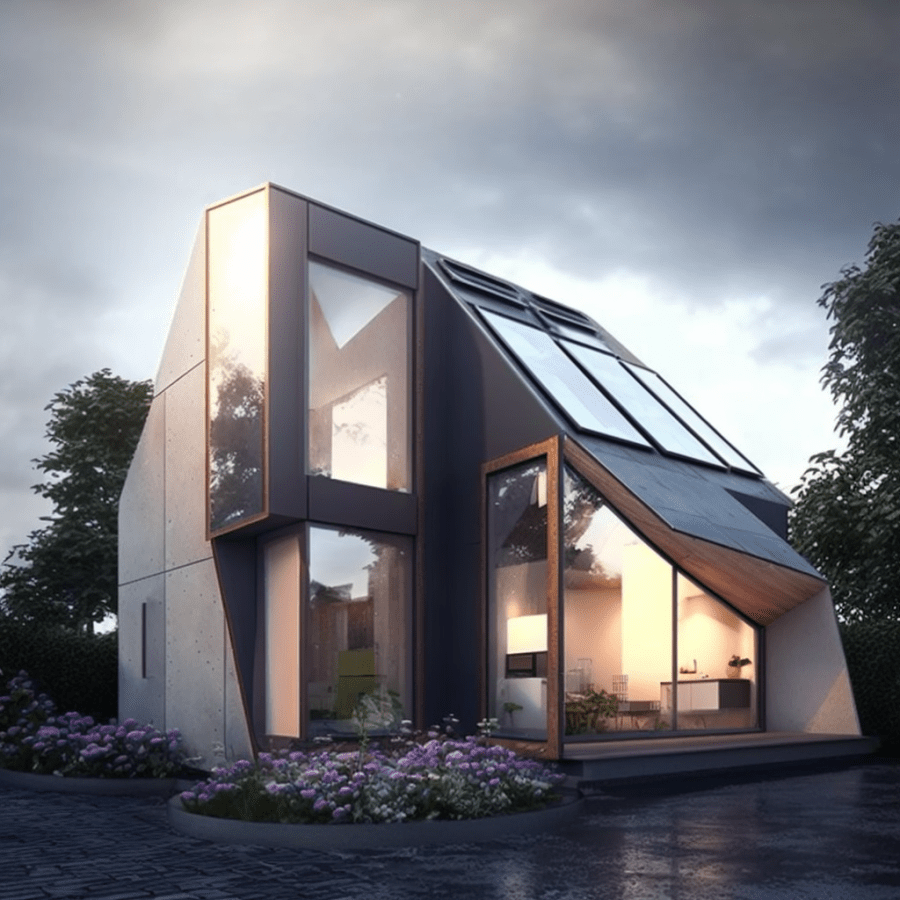 Designing houses to let in as much natural light as possible is always a great way to bring down power bills.
Architects and AI — Future proofing
Anna McEntee from the home insurance team at Comparethemarket said, "There is no time like the present to begin making our homes more sustainable and future-proof. There are several ways this can be done, from investing in solar panels, to ensuring your home is thoroughly insulated. It's important to note these types of improvements will likely add value to the property, or even change the structure of your home, which could affect the cost of your home insurance premium."