NFTs are not dead, if the latest bonkers sale of a premium NFT is anything to go by. An NFT of a linear goose just sold for a gangbusters price in the millions.
While NFT prices have bombed the hell out in the past 18 months, there were good times back in 2021. In those heady days of the NFT tulip bubble, premium NFTs like Beeple's Everydays: The First 5000 Days were selling for US$69 million. But those days are long over, or so we all thought.
There was a glimmer of hope yesterday for NFT holders that the dream of flipping NFTs for big bucks might come alive again some day in the future.
Sotheby's managed to sell an NFT by Dmitri Cherniak called 'The Goose' at Auction for US$5.4 million (including fees the final price was US$6.2 million).
Original owners of The Goose
The NFT was originally bought by Three Arrows Capital (3AC) co-founders Su Zhu and Kyle Davies in August 2021. They paid a whopping 1,800 ETH for it which, at the time, was the equivalent of roughly US$5.8 million. Which was all fine and dandy until 3AC collapsed in a heap.

Three Arrows Capital (3AC) was a hedge fund based in Singapore that primarily invested in cryptocurrencies. 3AC borrowed billions of dollars to finance its trading activities, but by 2021 the company hit financial difficulties and filed for bankruptcy in 2022.
The NFT was seized from the bankrupt crypto hedge fund, among other digital assets that also went up for sale in the same lot.
While The Goose seems to have sold for a loss of around US$400,000, it gives the NFT market hope that the bear market might be ending its hibernation. The original asking price was set at US$2-3 million, so to reel in US$5.4 million was a ray of sunshine in what has been some dark NFT pricing days.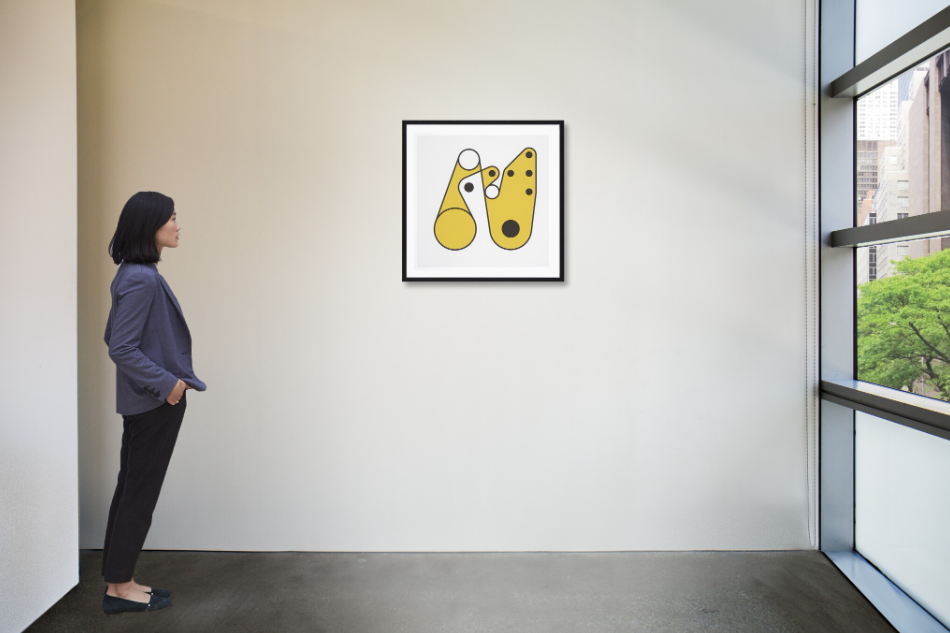 Final price
Auction houses like Sotheby's often charge a buyer's premium or a seller's commission on top of the hammer price (the winning bid amount). This additional fee is typically a percentage of the final price and is used to cover the auction house's expenses and services. So while the headlines bleat that the sale price was US$6.2 million, it was actually US$5.4 million, plus fees.
The Goose
The iconic NFT, called "The Goose" was the centrepiece of the Thursday night's auction. In January 2021, Dmitri Cherniak launched his NFT series called "Ringers" which was made up of one thousand pieces. The collection made its debut on Art Blocks, a platform dedicated to the launch of code-based generative art.
The Ringers collection managed to strike a chord with art enthusiasts, resulting in the entire collection being sold out within eighteen minutes.
You can read more about the artwork here.