AI porn is here, in all its glory and challenges. The world seems to be watching as we go down the path of experimenting with AI and every single fetish out there.
While experts say these platforms present opportunities for expressing sexuality, there is a darkside to the new technology meaning admins must remain vigilant in blocking people making images that involve abuse. It seems that platforms are struggling to keep up with moderation of the idea that AI can create "anything" users want.
AI porn and word blocks
Such platforms can attract users who want to create images that include the sexualisation of violence or child sexual abuse material (CSAM). The platforms that offer these AI-generated image services say they are staying vigilant by constantly updating the list of words they block users from inputting. One such platform is Sexy.AI. Their team told The Chainsaw, "We have a word block system in place and continuously update it to prevent people from generating CSAM material."
We also spoke with John from ai-artist.net, which is an image-generation platform which uses AI to make users' prompts into visuals. They also have corners of their website that enable users to generate custom hentai and other porn, but employ a three-level security system for child protection.
Level one concerns prompt security. "We have a database of more than 10,000 keywords related to juvenile content. The database is manually increased every day because the site is automatically learning what people type." Level two concerns AI security. "This part is more of a fabrication secret, we push the AI to generate big tits and an adult body by default. We learned that some visitors are trying to bypass the filter using keywords… So we register these keywords as negative prompts. So when it gets a negative prompt, our AI pushes the balance to the other side."
Level three is manual moderation. "We monitor what people do and what the AI creates and when we have any doubt we delete the content or we ban the user. We also have a community who can report content. It's also the same process to avoid deep fake and celebrity names."
Mechanics of blocking harmful content
Professor Seyedali Mirjalili is a Torrens University researcher. He is one of the world's best AI experts. He says that generally speaking, blocking mechanisms in AI-generated platforms take various forms. "Two of the most common ones include keyword filtering during content creation and analysis/screening after content generation. While these blocking techniques are quite advanced on social media platforms, they are still undergoing improvement and face numerous challenges when it comes to generative AI."
He says that the primary challenge lies in handling new or previously unseen content. "When images, videos, or audios that have not been encountered before are generated, it becomes difficult for blocking techniques to classify them as inappropriate. Another challenge arises from the fact that even if explicit content is not directly utilised during the training of generative AI algorithms, the algorithms can still generate variations and combinations resembling explicit material. This is due to AI algorithms learning statistical patterns from data without fully understanding the context."
Addressing these challenges will require ongoing efforts from platform operators, technology developers, and policymakers.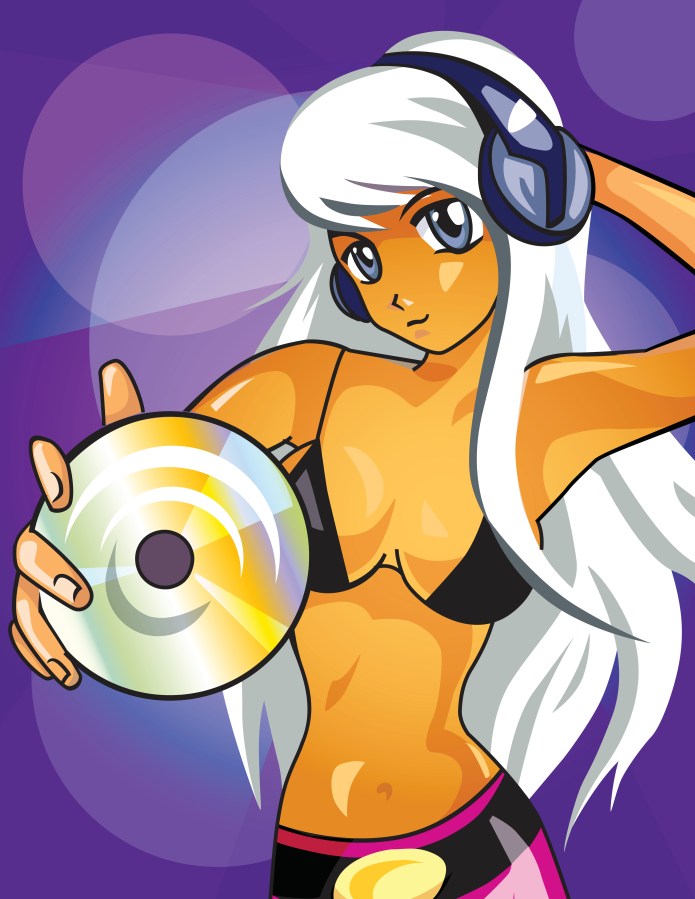 AI porn
AI-generated porn isn't just used in fetish content such as hentai. It is also used in mainstream, real-life style porn. AI-generated porn is getting more realistic every day. This raises the thought that might actually relieve the need for actual porn actors, as it becomes more human-like.
But there might be some darker outcomes to this march of AI into every area of our lives.
Dr Emma Jane is an Associate Professor in Work-Integrated Learning (WIL) at the UNSW Sydney. She spoke to The Chainsaw about this new addition to the porn industry.
Dr Jane says: "There are opportunities to do things in a new, liberating way. It could cater to people whose porn tastes have not been well accounted for by the traditional, mainstream porn industry. They could make more porn than is to their liking, porn that wouldn't normally have a huge market."
But with this comes the possibility for harmful content. She added: "The odds are that people will use it to go down the same well-trodden porn paths that we've gone down before in terms of unrealistic body sizes and very gendered sex roles, completely orientated to heterosexual cis men's pleasure."
Dangers of AI porn
Dr Jane suspects that generative AI can also have horrendously toxic outcomes. "The big corporations developing generative AI have all sorts of gate-keeping mechanisms, but some can still be circumnavigated," she said. "The big names are worried about tarnishing their brand and will try to prevent bad actors from using them in a really morally problematic way. But a lot of the source code is increasingly open, so smaller operators who don't care about their brand integrity (or which actually trade on a lack of integrity) can use this code to offer generative AI apps that produce toxic outcomes."
While there are mechanisms to try and prevent this, Dr Jane says that none are fail safe.
"Unfortunately, we know that that's where a shockingly large percentage of the population goes when they go to porn sites. They are looking for actors that look underage even if they're not. There is a sexualisation of sexual violence. I suspect this type of AI-generated porn would be the first cab off the rank."
No going back
While it might be a great idea that humans no longer need to star in porn thanks to generative AI, there is the other side of the coin. That is, that AI can and will go places that humans can't get back from.