In a recent Facebook post that went viral on Thailand social media, a man claimed that he struck gold with the help of OpenAI's hit chatbot, ChatGPT – who knew that it's a potent soothsayer that can predict lottery numbers?
Patthawikorn Boonrin, a man from the northeast city of Ratchathani in Thailand, who appears to be a technology enthusiast, shared screenshots of him asking ChatGPT to predict winning lottery numbers for him by running a series of calculations.
According to local media reports, Boonrin said he inputted "hypothetical questions" and "historical statistics of winning numbers from the past ten years", and ChatGPT returned with four numbers: 57, 27, 29, and 99.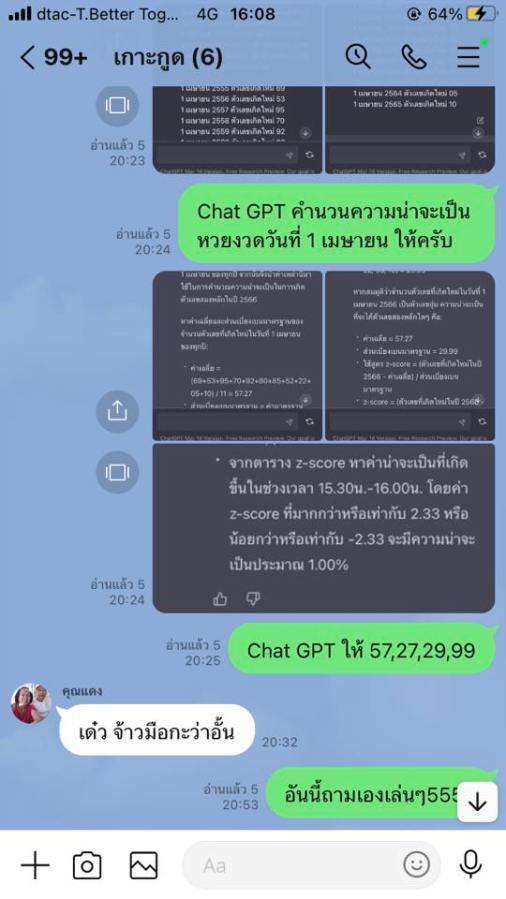 In the end, 99 was the winning number announced, and Boonrin walked away with 2,000 Thai baht (AU$86). While it may not be an astronomical sum, the novelty of the man's experience was enough to wow users on social media. 
ChatGPT: Luck or calculated? 
At the time of writing, the post has garnered over 2,800 reactions and 6,400 shares on Facebook with most people seemingly expressing amusement and disbelief at his claim.
"Here we go, hope has arrived," remarked one user.
However, one user commented that what Boonrin had done could equally be accomplished with "Excel or a calculator", suggesting that one could work towards these numbers retrospectively.
Boonrin revealed to local news outlet CatDumb that it wasn't his first time turning to ChatGPT for lottery numbers. He also shared that ChatGPT reminded him to "not be obsessed and go out and do something like exercising."  
Since the post went viral, Boonrin has launched a TikTok account named 'AI Run Lottery' to share short clips of him using ChatGPT to make a quick buck.
It's perhaps an appropriate reminder that ChatGPT running basic statistical analysis – i.e. literally doing what it is programmed to do as a large language model – has little to do with winning the lottery. Because the last time we checked, making bets like that comes down to pure luck.