NFT collabs are firing up. Wrangler Jeans and Australian-founded NFT project Deadfellaz have announced a new collaboration, combining Web2 and Web3 content. A core part of the collaboration has seen Wrangler, the Deadfellaz brand, and the Fellaz community come together to craft a story and a shared social media experience.
After announcing the brand collaboration with the fashion giant, Deadfellaz began creating a choose-your-own-adventure narrative by letting their community vote on story options via Twitter, guiding and shaping the tale of a mysterious Heroine who has awoken mysteriously in the desert. Through multiple tweets, accompanied by custom artwork and callouts for story direction, Deadfellaz presented one of its first explorations of a Fellaz fictional world. Prizes were awarded to participating and contributing community members.
NFT collab success
The partnership between Wrangler Jeans and Deadfellaz has proven to be a massive success with the community, with the feedback for the story being overwhelmingly positive. The finished arc was released as a one-page comic, offering a community-owned and driven story that excited attention and engagement and uniquely launched the fashion NFT partnership.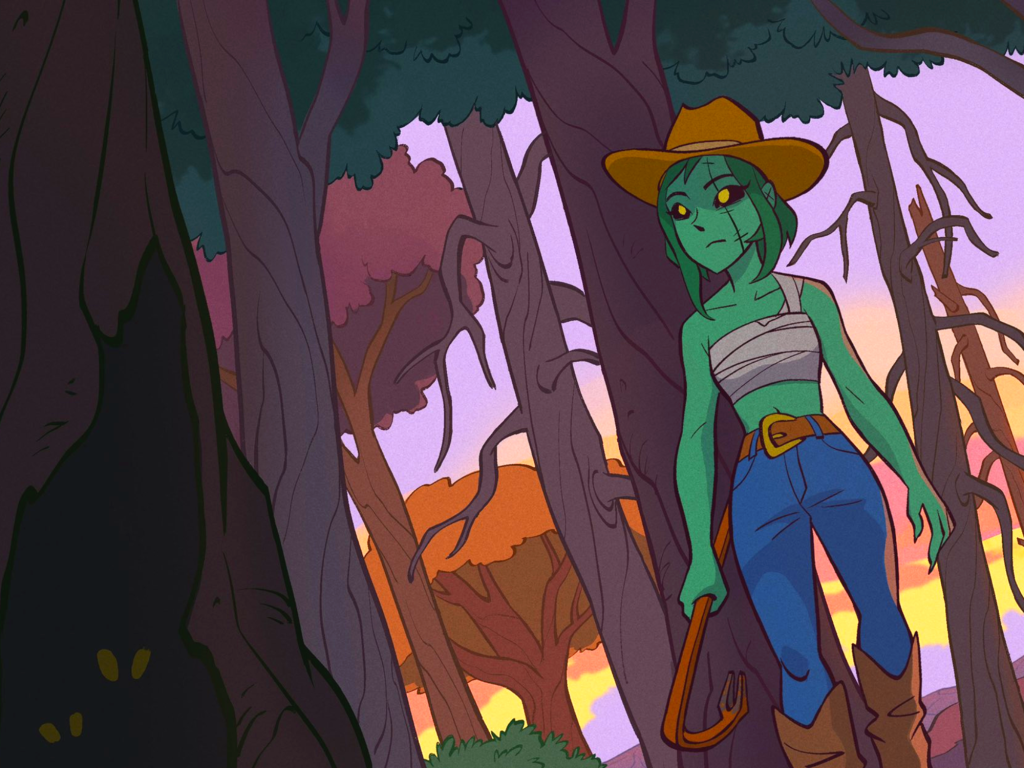 The details of the Wrangler x Deadfellaz products — if any — are yet to be announced, but there are some suggestions that the release may include both physical and digital products. This partnership could see a new trend in the NFT industry that involves the narrative and story of a brand — in this case, Wrangler Jeans — coming together with a community and their content to create a deeply-integrated NFT strategy aligned with the ecosystem.
Storytelling
The storytelling collaboration is another example of NFT and crypto projects exploring comic books as a utility offering to create value for their holders, joining the likes of Funko, DC, Gitcoin, and PUNKS comic.
Wrangler's partnership with Deadfellaz is not their first foray into digital collectibles. The denim brand and NFT marketplace LTD.INC, along with Grammy-award winner Leon Bridges, previously collaborated to create an NFT collection dubbed "Mr. Wrangler". 
The drop in March 2022 was launched in honor of Wrangler's 75th anniversary, and featured digital fashion pieces and a redeemable, ultra-limited edition denim outfit as a 1:1 collectible, mirroring items in Bridges' wardrobe.
Past Deadfellaz collaborations have led to merchandise and products, including snowboards and Bobby Hundreds fashion items. Deadfellaz's appetite for branded collaborations demonstrated through their affiliation with the Chicago Bulls and their representation deal with UTA has positioned the project as a leader in NFT utility and branding.