Meta legs are the talk of the town. Tech giant Meta stunned attendees of its Connect event this morning with a groundbreaking new announcement.
After months of waiting and Meta CEO Mark Zuckerberg funnelling nearly US$10 billion into the most cutting-edge metaverse research, Meta announced that its avatars will finally be getting … legs.
Meta hinted at the announcement in a cryptic one-word post on Twitter this morning. Up until now users sort of just floated around as an odd-looking torso and head in the Horizon metaverse.
Zuckerberg said that users will see their avatars gain the added functionality of legs sometime later next year alongside "more and more experiences over time as we improve our technology stack".
According to a report from The Verge, the new leg-inclusive avatars "seemed to move quite naturally" although it was hard to tell how the feature would actually play out in reality as the demo was provided through a pre-recorded video.
Meta legs
Alongside the utterly groundbreaking addition of legs, Meta also said that there would be continued upgrades to the appearance and movements of the new foot-sporting avatars. Meta also announced that there will soon be a VR store where people will be able to purchase accessories for their Meta avatar. Notably, there was no specific reference to the term "NFT" during the event.
Twitter users were brutal in their condemnation of the announcement, with popular finance meme account 'Inverse Cramer' attaching the following meme in the comments section of Meta Horizon's leg-based announcement.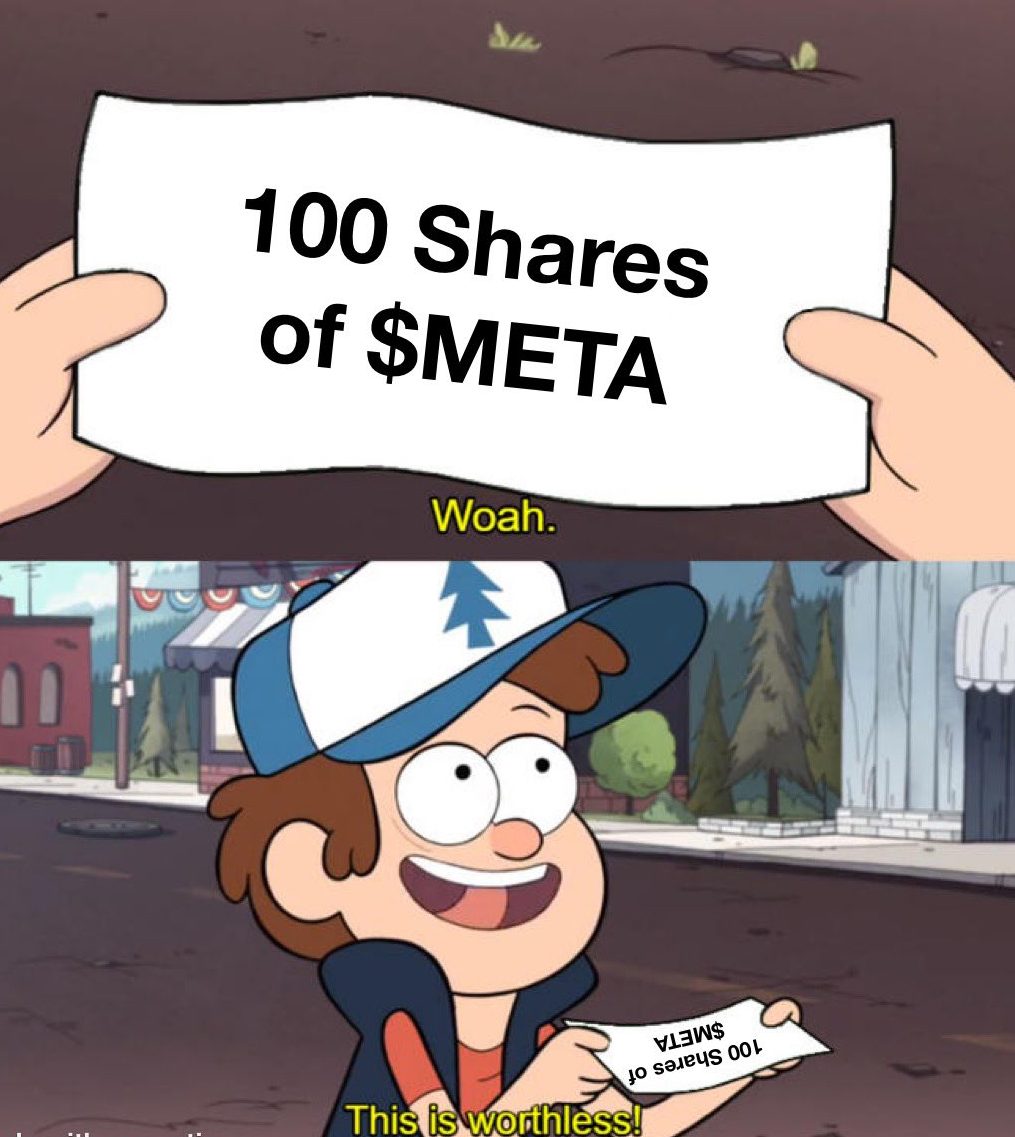 Notorious Elon Musk reply guy 'Greg' responded with his own unique take.
"I'm shaking right now. I've been waiting for this forever and can't believe it's finally happening."

Greg
While the overall announcement can be widely seen as a positive step forward for VR technology and functionality in the metaverse as a whole, it's almost impossible to not poke fun at the amount of airtime dedicated to the comically simple addition of legs to Meta's avatars.