AI art is controversial. While traditional artists are largely critical of the technology, technology enthusiasts remain optimistic about the potential of machine-generated art. Following on from organisations such as  Amnesty International and Netflix – who have dabbled with it to varying degrees of success – Spotify is the latest to embrace AI art by letting users create custom AI-generated artwork based on the 'vibe' of their playlist.
The fun, new feature arrived on the Spotify app for users around 48 hours ago. So, we had to test it out, of course. Here's a step-by-step guide on how to do it, as well as some of the artwork that Spotify's AI managed to come up with.
Spotify: AI-generated playlist art
We attempted this on the latest version of Spotify's iOS mobile app. This may not be available for all users yet, but users can navigate directly to Spotify's AI Playlist Art webpage to check it out on desktop. First, users have to navigate to the 'Search' tab on the app.
There, you should be able to see the 'AI Playlist Art' panel under the 'Picked for you' section. The panel itself shows what looks to be a design that's generated by AI.
Next, tap on the panel, and it should take you to a webpage introducing Spotify's AI Playlist Art feature: "The art of the playlist, visualised: Use AI to create cover art inspired by your playlist."
You can tap on 'Start creating' to begin!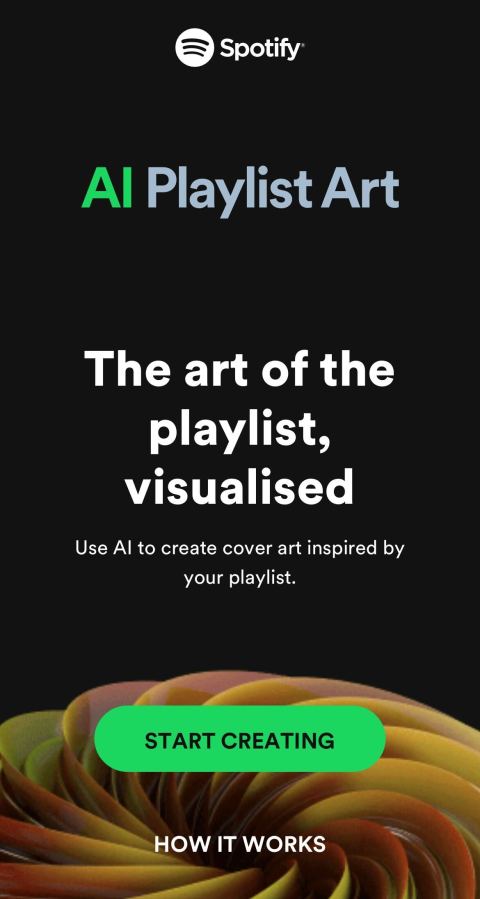 Unfortunately, this feature is open to playlists created by you and you only. This means that you are not able to make AI-generated artwork for playlists that you follow, artist playlists, or playlists tailored to you by Spotify's algorithm.
Your Spotify playlist
We have three old playlists on our account, so we've decided to try it with our 'One Last Summer Party With Justin' playlist. Yes, your girl is a Justin Bieber fan. Yes, she created this when she was 15, and it was based on a summer playlist made by Bieber himself circa 2013.
Our playlist has 50 songs from R&B, Rap, and Hip-Hop artists, including JAY Z, Kendrick Lamar, Big Sean, and Usher. Hit 'Create art', and Spotify will begin working its AI magic. The process takes a few minutes, so be patient.
A few moments later, you should see the end result: an AI-generated cover art based on the songs in your playlist.  If you are not satisfied with the artwork, you can hit the 'repeat' arrow button to run it through Spotify's AI again.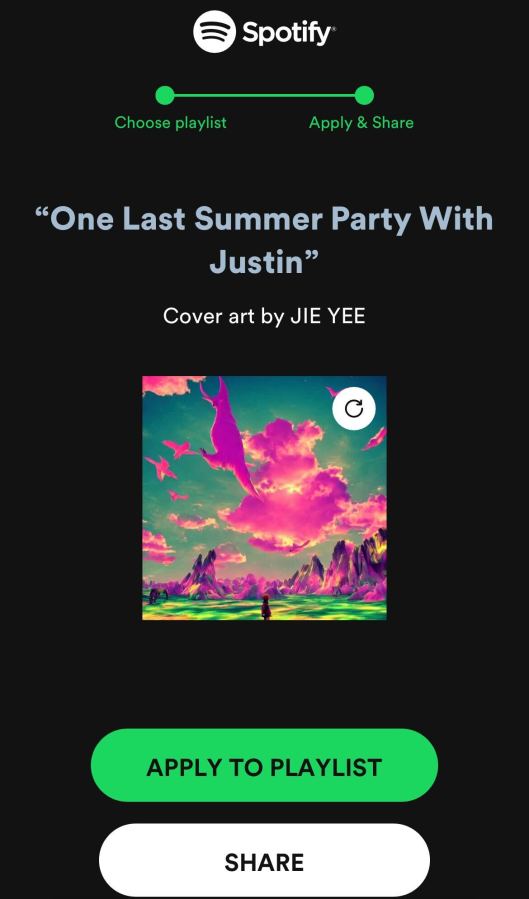 After two repeats, we were quite happy with Spotify's third 'artistic interpretation' of our Bieber-inspired playlist. So, we selected 'Apply to playlist'. Here's how the end product looks like. Pretty aesthetic, don't you think?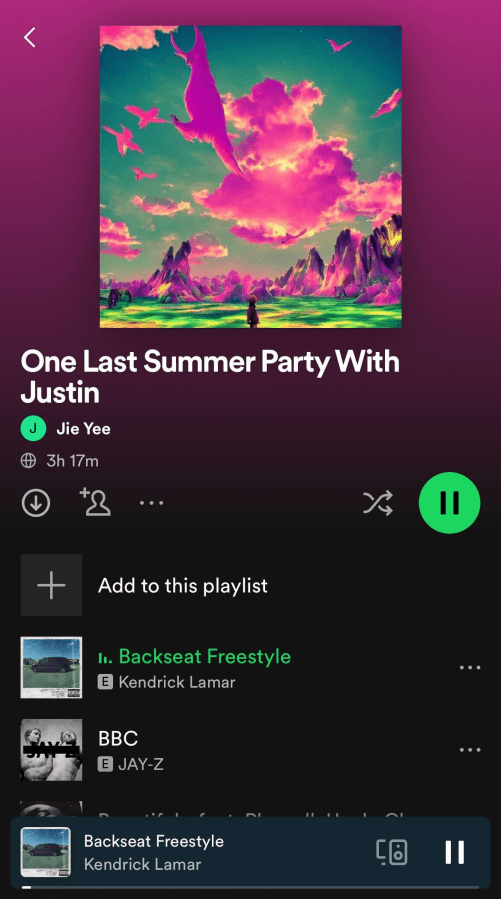 How would Spotify's AI interpret a softer, calmer playlist? Thankfully, we have an acoustic/ballads playlist named 'Augustus Waters', also made when your girl is 15 and obsessed with The Fault In Our Stars.
The playlist had Ed Sheeran, Troye Sivan, and Regina Spektor – here are three AI artwork that Spotify came up with based on the playlist.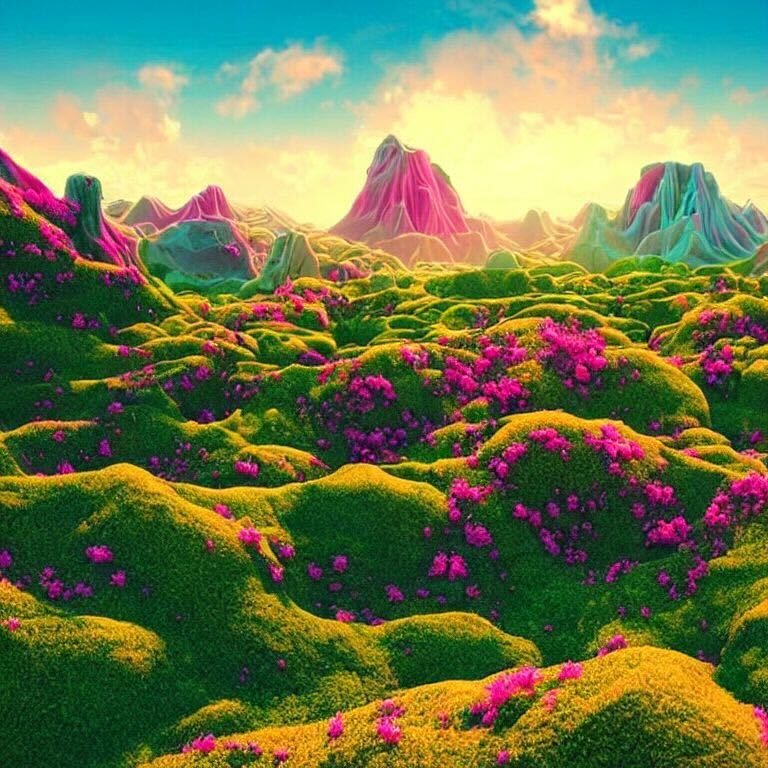 Keeping things fresh
In all, Spotify's new 'AI Playlist Art' feature is a pretty creative way to keep things fresh on the app. Spotify has yet to clarify if this feature is temporary, or if it would be kept permanent on the app. So, you should make the most out of it while it's still live.