A voice actress in a Scooby-Doo animated series appears to have fallen victim to an AI art scam on social media.
Grey DeLisle, a voice actress who played Daphne Blake in Scooby-Doo! Mystery Incorporated, recently shared on X that she received a fan-made print of Daphne by an artist who goes by the name David Smith on Instagram.  
"I've got a brand new Daphne print at my signing table by David Smith a.k.a. @neuralemporiumetsy on Instagram. Give them a follow and come see me this weekend in Edmonton, Alberta, Canada for a hug and an autograph!" DeLisle wrote on X.
Instagram ''artist''
However, shortly after DeLisle shared the photo, the voice actress' followers flagged certain details in the print that suggested the artwork was generated by AI.
A few hints circled out were: that Daphne Blake in David Smith's print had missing or incomplete fingernails, a finger that merges with the palm of Daphne's hand, "indistinct" eyelashes that merge together, a disproportionate neck length, and one of Daphne's eyes almost popping out of its socket. Some also noticed a drawing of a random man in the background who does not appear to be any specific character from the Scooby-Doo series.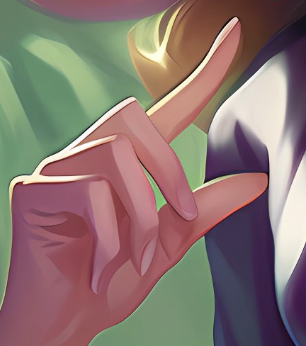 One particularly obvious giveaway that the print was AI-generated, according to artists on X, was that the colours of Daphne's signature outfit in the print were wrong. In the Scooby-Doo TV series Daphne is immediately recognisable with a purple top and bright green scarf. However, in the print, Daphne's scarf is dark green. The purple top is also missing a collar on one side.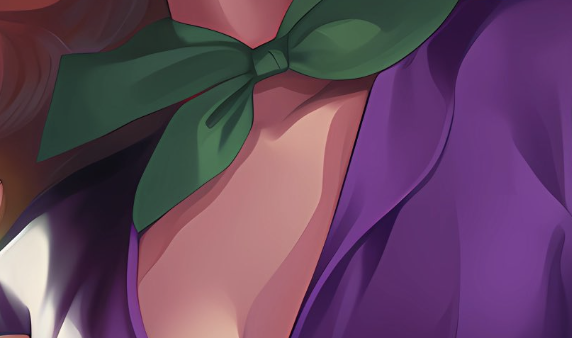 Selling art on Etsy
Grey DeLisle's followers on X also claimed to have found an Etsy shop belonging to a David Smith that was created only in the last month or so, which added fuel to suspicions that the user was not an established artist.
When we checked the online storefront, 12 products were listed for sale. Most of them were digital prints ranging in price from US$25 (AU$39) to US$60 (AU94). However, only three sales have been made at the time of writing.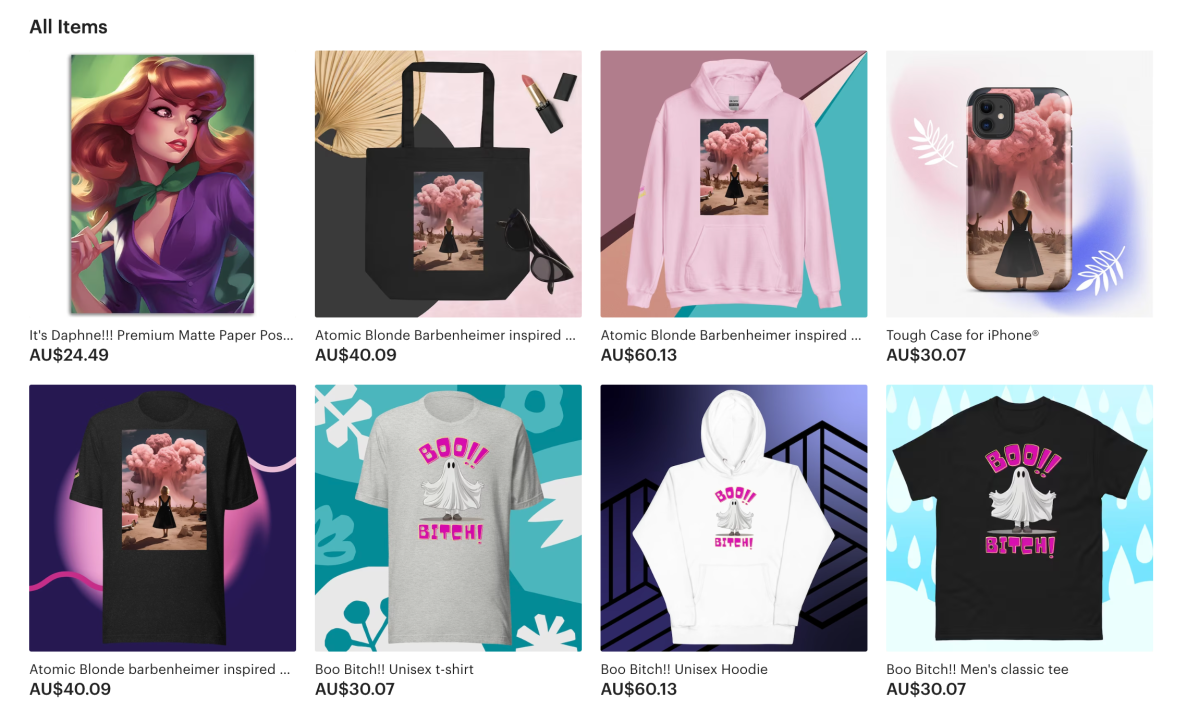 X's Community Notes feature, which fact checks potentially dubious claims on the platform, stated that the Daphne print was AI-generated.
After much debate under DeLisle's post, the voice actress shared a post revealing that she had paid "David Smith" a total of US$650 (AU$1,010) for multiple copies of the Daphne print.
"Ugh. I paid an artist for this image so I'm really hoping it's not AI," she said.
AI art scams
With AI art generators being increasingly capable of creating artworks that can appear sophisticated to the untrained eye, scams are on the rise.
Even artists themselves are falling victim to AI-related scams. A few weeks ago, a digital artist from Japan had their draft sketch stolen by another user online. They then found out that the alleged thief had used AI tools to complete the draft, and sold it to an unwitting third party as an original piece of work.
Grey DeLisle said on X that she was seeking a refund for the Daphne print, and that she would not be using the suspected AI-generated artwork at her public appearance at the Edmonton Expo 2023.
"Thanks everyone for looking out for me! I promise the hugs at Edmonton Expo this weekend will be 100% human!" she wrote.