The Melbourne International Film Festival (MIFF) is rolling out a lineup of groundbreaking—and in some cases "triggering"—XR experiences to challenge audiences to see a different perspective on divisive topics.
Nine XR experiences will be on display for the 71st iteration of the festival this year, covering topics including abortion, children with autism, Taiwan's political turmoil, and Cambodia's brutal Khmer Rouge regime.
Extended reality, or "XR", refers to an immersive experience that covers virtual reality (VR), augmented reality (AR), and mixed reality (MR). It combines devices such as headsets and computer-generated virtual environments to create an immersive world for users.
Immersing audiences
MIFF's XR Program Manager Kate Fitzpatrick said she hopes the technology allows audiences to have more empathy for people faced with confronting decisions due to its immersive nature.
"With any kind of programming decision about content that's potentially controversial, we do weigh up the risks involved," Fitzpatrick tells The Chainsaw. "We think [I Took A Lethal Dose Of Herbs] is a topical piece given the reversal of Roe v. Wade in the United States."
'I Took A Lethal Dose Of Herbs', by American production designer Yvette Granata, is a VR experience told from the worldview of a mother who is a former pro-life activist now experiencing postpartum psychosis. It is a true story based on an anonymous woman's experience on Reddit.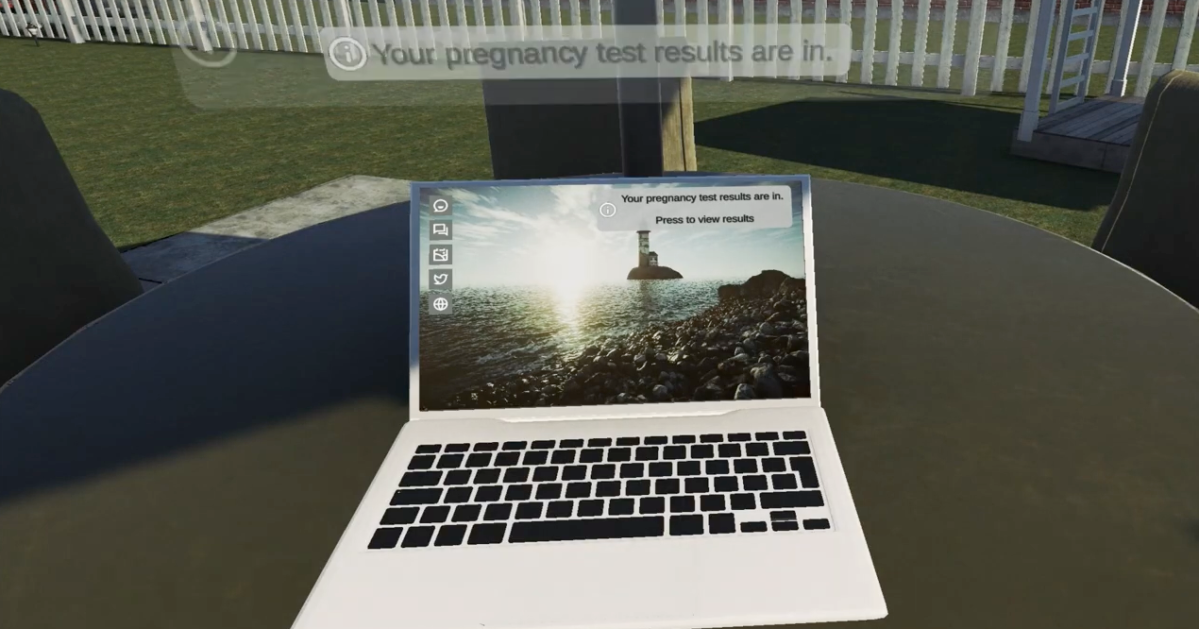 "The woman in question kind of has a hallucinatory experience after trying to induce her own abortion. It is, technically, quite beautiful to look at whilst dealing with a heavy subject matter," she adds.
"We think it is a really important experience, much like the actual experience itself. My colleague, Mia and I, we stand behind our programming rationale," Fitzpatrick tells us.

It's not just contemporary issues that the MIFF will be spotlighting. One VR experience, 'Stay Alive, My Son', is choosing to zoom in on a dark time in world history. It's based on a memoir by Cambodian author Pin Yathay, who's a survivor of the Khmer Rouge regime that saw over one million citizens murdered in the 1970s.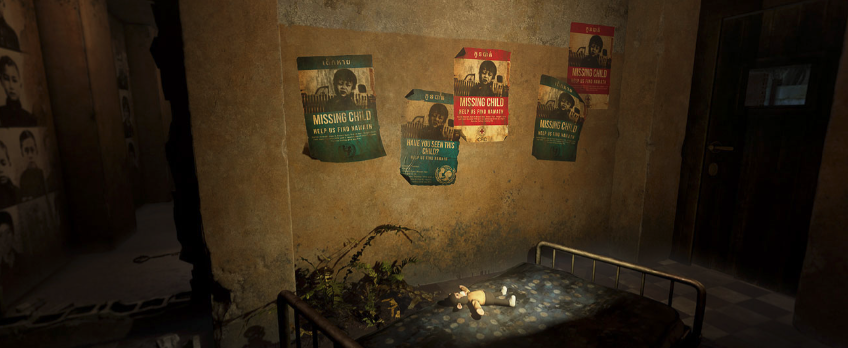 "It is about a couple who flee the Khmer Rouge and they have to leave behind their sick son," Fitzpatrick shares. "Maybe it's never really occurred to the attendees, [but after experiencing the VR story], I had this deep sadness that people had to make these choices that nobody should ever have to make," she tells The Chainsaw.
The interactive experience will walk players through Cambodia's history and culture. Players will also have to solve a puzzle game to unlock parts of the story.
MIFF and XR
Fitzpatrick said the lineup of XR experiences showcases new ways of telling stories.
"That is essentially what any kind of creative filmmaking is about. It's often been said that VR and XR are great ways for people to feel empathy towards particular things," she adds. She references VR experience 'Lou' by French-Canadian directors Martine Asselin and Annick Daigneault as an example, which lets viewers navigate the world through the eyes of a child with autism.
"There's a number of different kinds of 'triggers' to make you question or think differently about the space you're in," Fitzpatrick explains.
"Maybe people will come away from an experience with a different perspective on things. Maybe they've been shown something that they haven't really thought about deeply on any level… it is a great experience for attendees to gain more insight into recent history that they might not be too familiar with," she continues.
"In the end, you've just got to be prepared to stand behind your choices, which we are," Fitzpatrick tells us.
The nine experiences will be divided into two phases, with phase one running from August 8 to 15, and phase two, 'In Pursuit Of Repetitive Beats', from 17 to 20 August. General public tickets for MIFF have gone on sale on July 14, Friday, including tickets for the XR experiences. Secure yours here.