The Melbourne Fringe Festival is back. From October 3rd to 22nd, epic theatre, cabaret, circus, dance and art will be on display across different venues in Melbourne and duh – you're invited.
Future technology has been all the rage this year, so, the Melbourne Fringe will be showcasing a selection of exhibitions and stage performances that revolve around AI and virtual reality (VR).
Here are four of the must-try future tech experiences at the Melbourne Fringe.
Pop this at the top of your Melbourne Fringe itinerary. In what could be a world first, attendees will have the opportunity to witness and experience what it's like to live with myalgic encephalomyelitis/chronic fatigue syndrome (ME/CFS) in a virtual reality cabaret.
That's right, Snooze VR, brought to you by writer and performer Sarah McInnes, who lives with CFS herself, will take us through "the experience of getting sick, steadfastly ignoring that fact, cycling through an endless flip-show of doctors for answers, and dealing with the grief and acceptance that comes with a chronic illness diagnosis".
"During the pandemic, when everyone else was talking about their worlds getting smaller, my world got bigger … everything became much more accessible. I was really enjoying digital theatre at home, but it didn't quite capture some aspects of theatre if one were to watch it in person," McInnes tells The Chainsaw.
"So, I really wanted to experiment with VR and see if it could capture some elements that make going to the theatre really cool from home."
It's a project that's been in the works for about 10 months, which in itself illustrates the challenges of living with CFS as a performance artist. "It's been quite a drawn-out process, but I think that really reflects the story," McInnes says.
Leonardo Da Vinci wasn't just a master painter, he was also a visionary inventor who was way ahead of his time. One of his most well-known inventions was a flying machine, also known as the "ornithopter".
The ornithopter turned out to be an unsuccessful invention, mind you, the man was envisioning twentieth-century technology while living in the fifteenth century. Now, thanks to modern-day technology, Volo: Dreams of Flight will bring the Renaissance master's inventions to life. You'll be on a swing at Fed Square with a VR headset, and off you go flying like a bird – virtually, of course.
3. AI: Guài
Artists Mindy Meng Wang from China and Melbourne-based Monica Lim are presenting colourful, strange visuals of monsters at the Footscray Community Arts & Performance Space. The visuals will be using AI technology to generate funky little monsters that'll fill up the venue.
Guài, written in Chinese script as 怪, means "weird", "strange" or "monster" in Mandarin. Besides making use of AI and augmented reality (AR), Guài will have an interactive "personality tester" experience that employs biometric facial analysis and emotional recognition technology to guess your personality and produce a customised "monster avatar" based on who you are.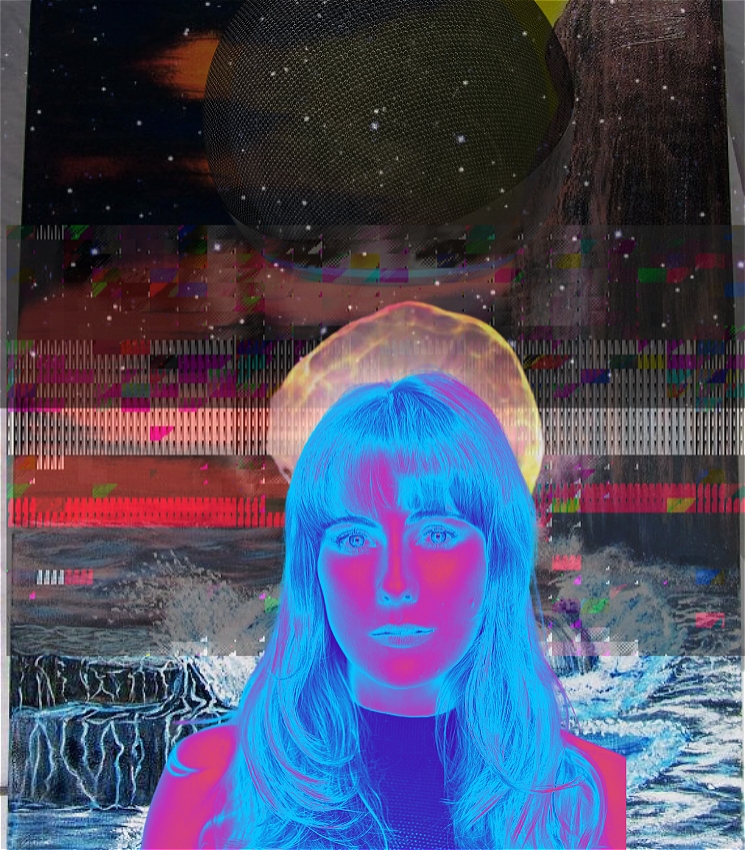 At the Bluestone Church Arts Space, Australian playwrights Vivian Nguyen, Chenturan Aran and Ruby Duncan will present a comedy that touches on the dangers of AI manipulation and, more broadly, our relationship with modern technology.
The story revolves around two best friends, Retro and Comet. One is an influencer and the other is a popular podcaster, and the pair goes through a public fallout that uncovers "the pathological lying that's been maintaining their relationship". No spoilers here, of course.
The play's production itself doesn't use AI or other types of emerging technology like VR, but it raises important questions about humanity and tech – which we think you should check out.
Where is the Melbourne Fringe Festival?
The Melbourne Fringe Festival 2023 will be held across different venues in the city, with the Trades Hall in Carlton being the Fringe's "year-round home for independent artists".

It's gonna be a packed October for us Melburnians, and we can't wait to see you here. Browse the Melbourne Fringe's full program and purchase your tickets here.