Slum AI: A digital artist named Gokul Pillai has used AI to imagine how the world's most powerful billionaires like Donald Trump, Mark Zuckerberg, and Elon Musk would look like if they lived in extreme poverty. His creation ended up going viral on social media.
Pillai, who is based in India, used AI art generator Midjourney to generate images of the 1% living in slums. Billionaires Trump, Zuckerberg, Musk, along with Bill Gates, Warren Buffet, Jeff Bezos, and Mukesh Ambani are all depicted in tattered clothes, standing amid what looks similar to slums in poverty-stricken cities.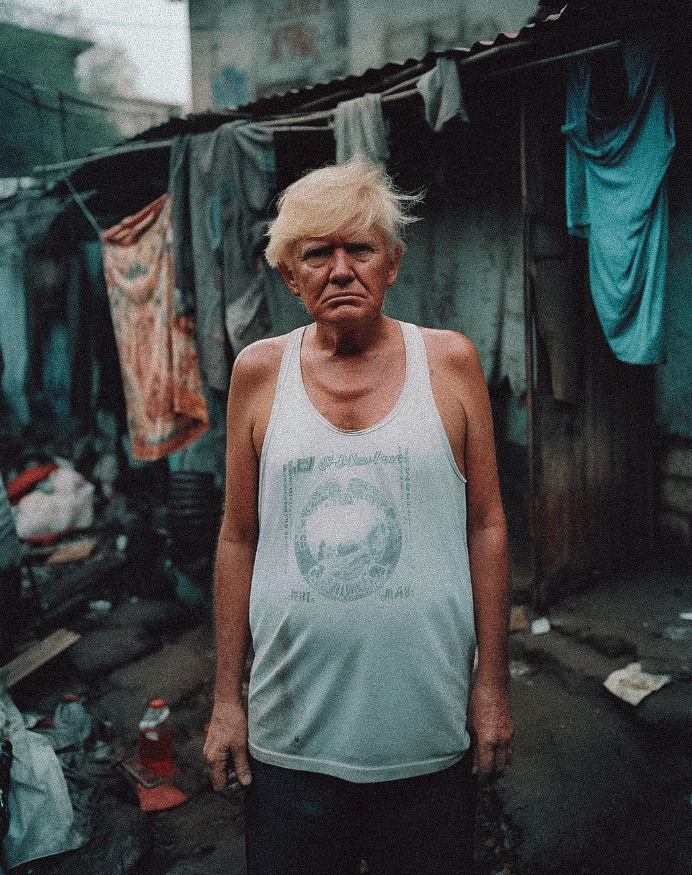 Speaking with The Chainsaw, Pillai revealed that he recently rewatched Oscar-winning film Slumdog Millionaire, which led to him creating the images. The 2008 film, starring Dev Patel, tells the story of a young man from the slums of Mumbai who is about to win the grand prize in Who Wants To Be A Millionaire, and reminisces about his life experiences that led him to each answer.
"[My] initial idea was to place well-dressed Indian politicians in the scene but later it made more sense to me to place actual rich people to juxtapose the title," Pillai shared.
Political
The photos were first shared on Instagram, which has so far garnered nearly 400 comments on the platform and attention from major Indian news sites like Indian Express.
Pillai told The Chainsaw that he first began experimenting with Midjourney in August 2022, and he has also been using other AI art generators such as DALL-E and Stable Diffusion. He says his 39,200 Instagram followers are enjoying his work so far, and that he has been receiving positive feedback.
"I sometimes post my artworks made using more traditional mediums as well. I personally like trying out different mediums to create something I can relate to and be proud of," Pillai said.
AI art: a cause for concern?
AI-generated artwork depicting the rich and famous in fictional and unusual settings have been grabbing attention on social media platforms, especially Twitter. However, the technology has also become a tool to spread misinformation on the internet.
Last month, images depicting Donald Trump's arrest began circulating on Twitter days before rumours of the former US president's expected detainment.
On this, Pillai says that it is a concern: "With every upgrade to the AI tools, the images are getting more and more realistic. Earlier, hands and fingers were a giveaway but the newer versions have perfected making realistic hands and fingers too."
"We need to think of solutions to detect and verify the authenticity of images, or even regulatory measures on how AI images should be used for public use," he shares.
Besides billionaires in poverty, as a travel photographer Pillai has also used AI to combine sci-fi elements with everyday life in India, such as images of a UFO and aliens arriving in a village.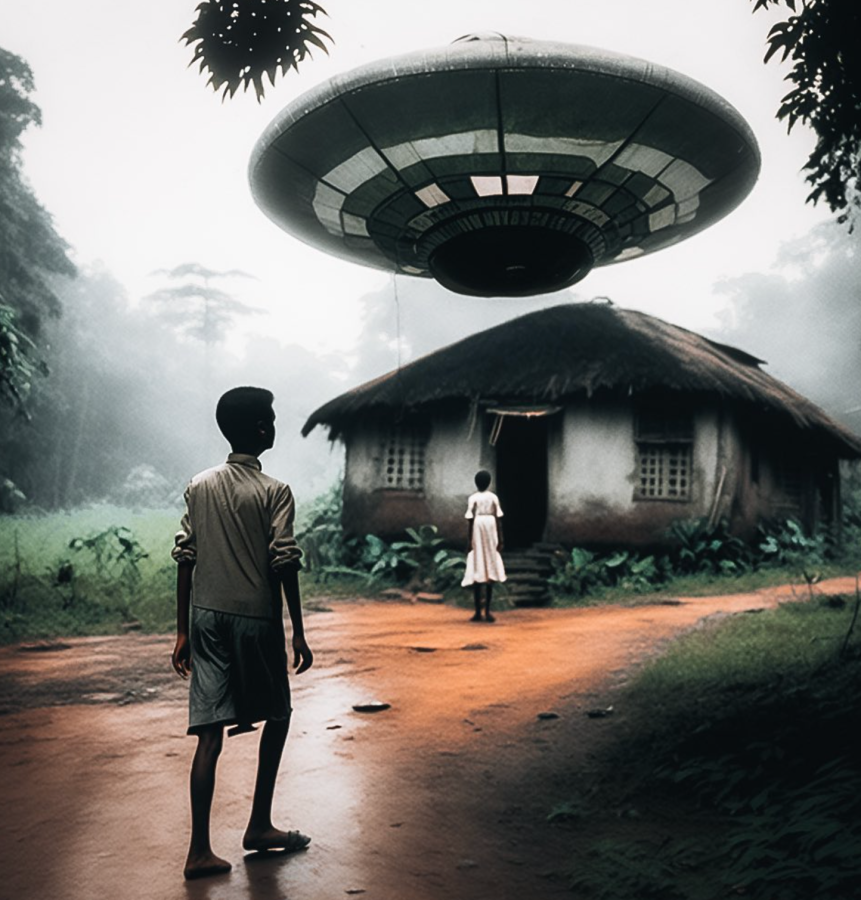 "… when AI applications started rolling out with its unimaginable potential, I had to give them a try. And I do enjoy it to this day." Pillai says.