A sexual wellness brand has launched its own space in the metaverse that offers a range of sexual services for people whose avatars have a kink. 
Indian condom brand KamaSutra has launched the 'Kamaverse', a virtual world that gives users a "one stop web3 destination to know about everything related to love making and relations".
The venture aims to be a "personal go-to place for all things related to modern lovemaking" for Gen Z customers. It even comes with a virtual avatar named "Kamya" who can answer young people's sexy questions they might be too uncomfortable to ask in the real world.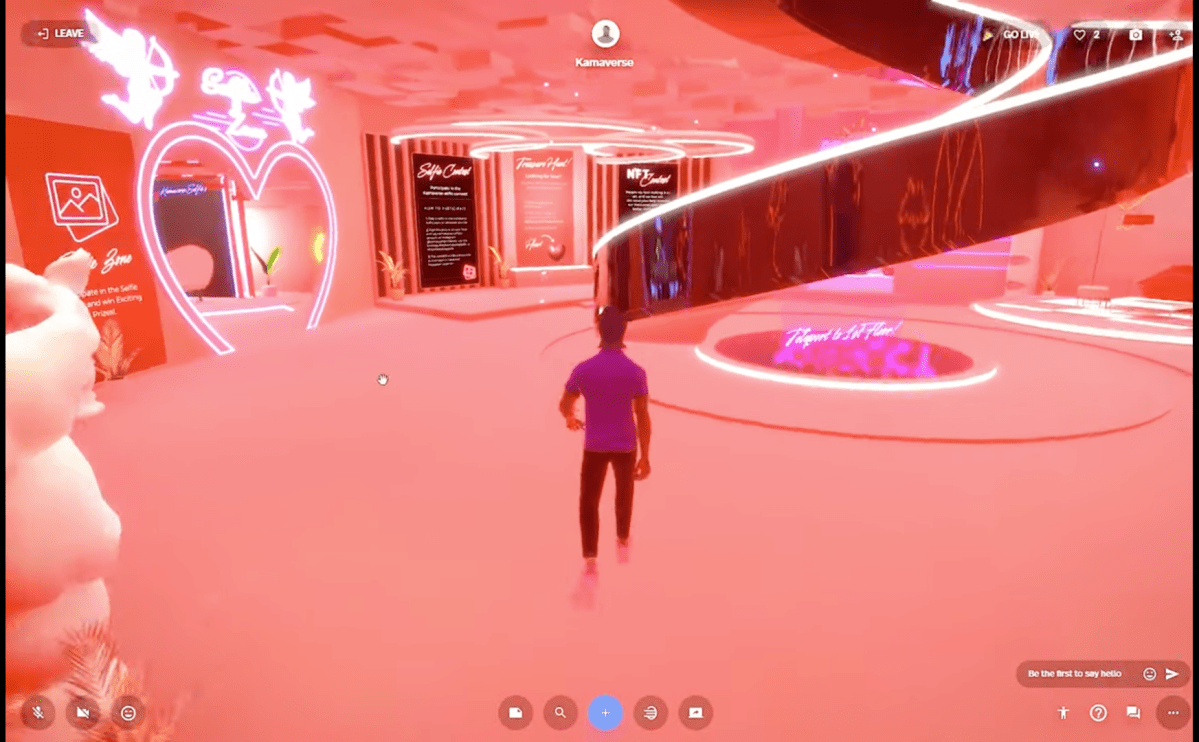 A quickie for readers who are unfamiliar: written by Indian philosopher Vātsāyana, the Kama Sutra is an ancient Sanskrit text that's essentially a "love manual". It imparts to the reader "the art of living – about finding a partner, maintaining power in a marriage, committing adultery, living as or with a courtesan, using drugs – and also about the positions in sexual intercourse." 
So, the company is certainly living out the Kama Sutra's principle on achieving fulfilment in life. Several curious cats took the trip down Kamaverse's double-storey virtual space on metaverse platform Spatial and shared videos on YouTube. Here are a few highlights.
Sex toys for sale 
Even your avatar needs some fun sometimes. The first room users will see after entering the Kamaverse is the 'Product Zone' that stocks a range of toys. "Make love like never before!" the information board reads. Right here? On the spot? With my avatar? Okay, if you insist.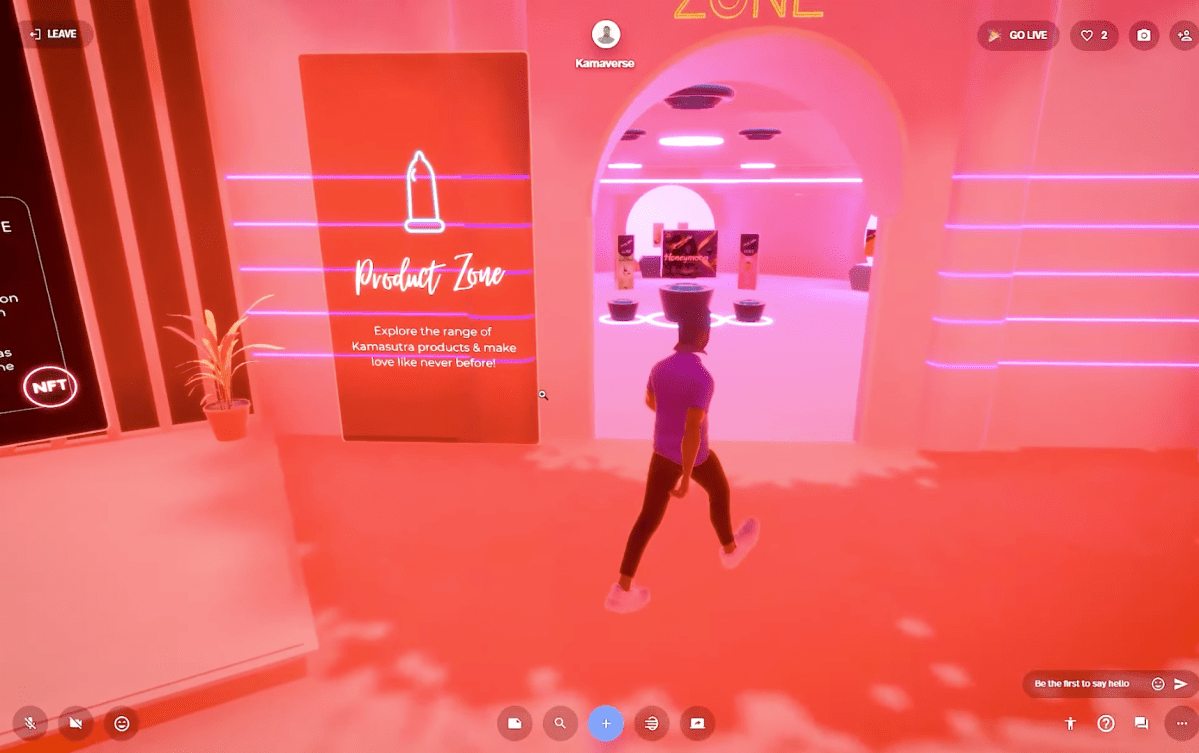 'Kama Sutra' NFT gallery
RCCL also launched a collection of six KamaSutra condom NFTs back in 2022 with the aim of raising funds for Pathfinder International, a non-profit organisation for sexual health.
According to NFT marketplace OpenSea, all six of them have already been purchased. It's not specified how much they were sold for, but they're up for bids. Now, they're exhibiting the artwork in the museum so users can marvel at their size.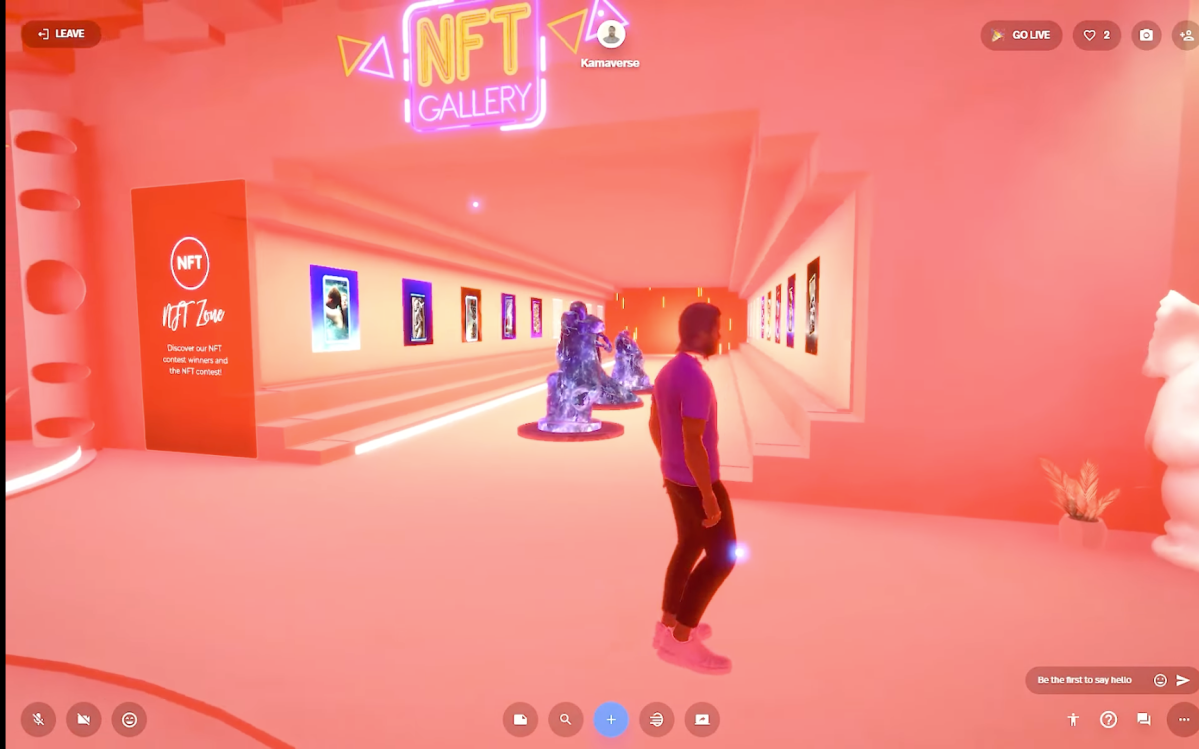 'Kama Café'
Craving for daddy's milkies? The Kamaverse café – a corner in the museum where avatars get to hang out – may not have the juices that you're looking for, but there are a variety of other options for when you're still thirsty.
The virtual menu, described as "the best aphrodisiac foods that will blow your minds", has desserts and drinks including Mississippi mud pie, 'sex in a pan', 'sex on the beach', and 'pop my cherry.'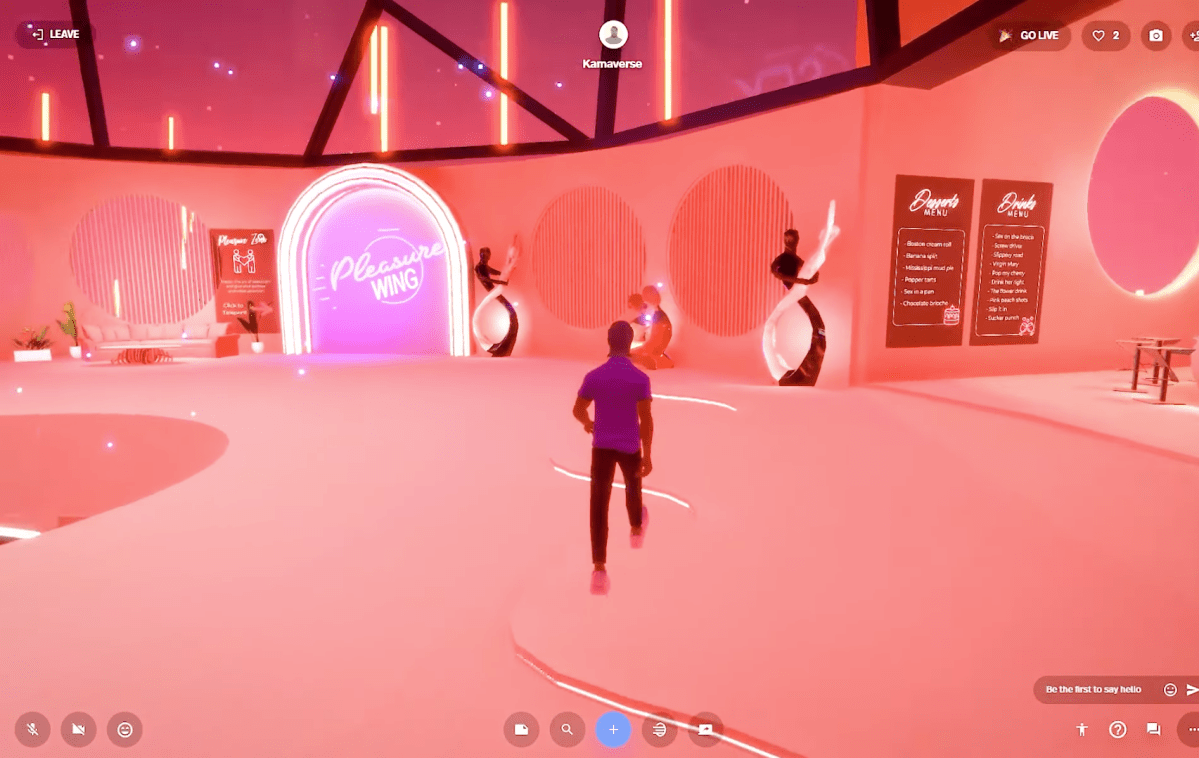 Pleasure, seduction, and lovemaking
… the names of these rooms say it all. Up on the second storey, three different rooms have been set up to teach users what they need to know about love, attraction, dating, and sex. There's even statues depicting various sex positions, presumably taken from the Kama Sutra itself.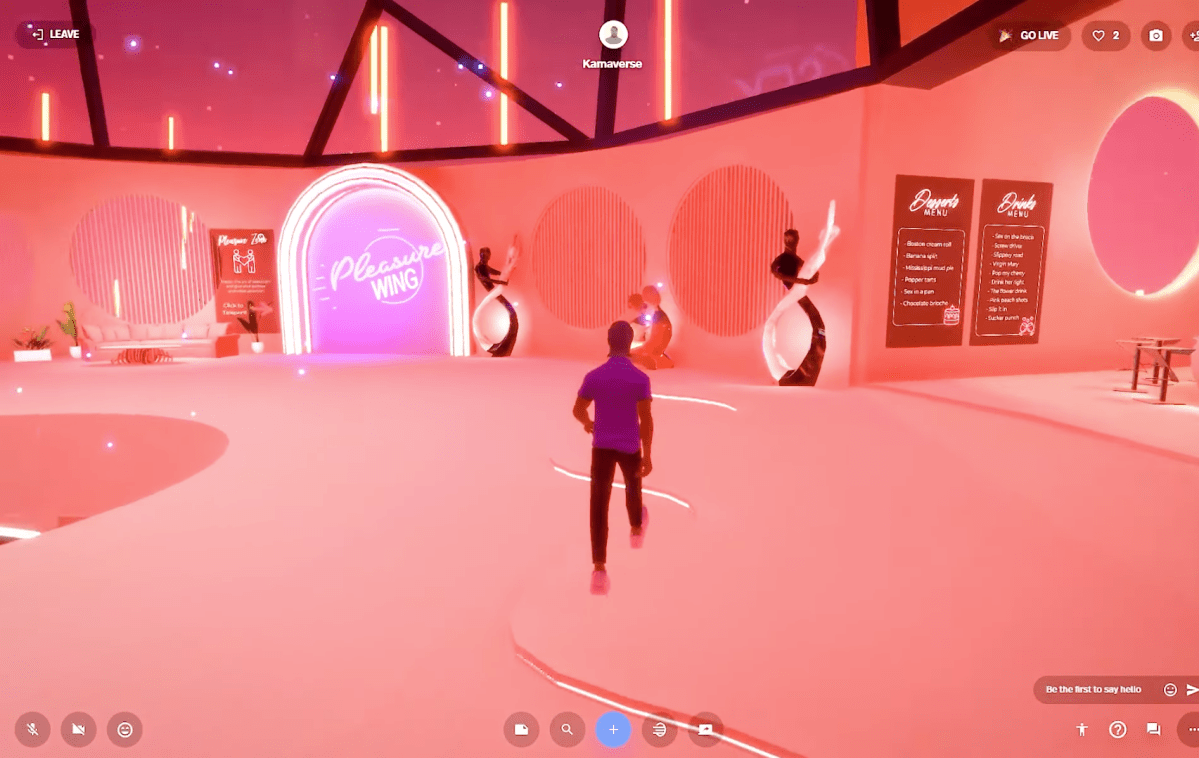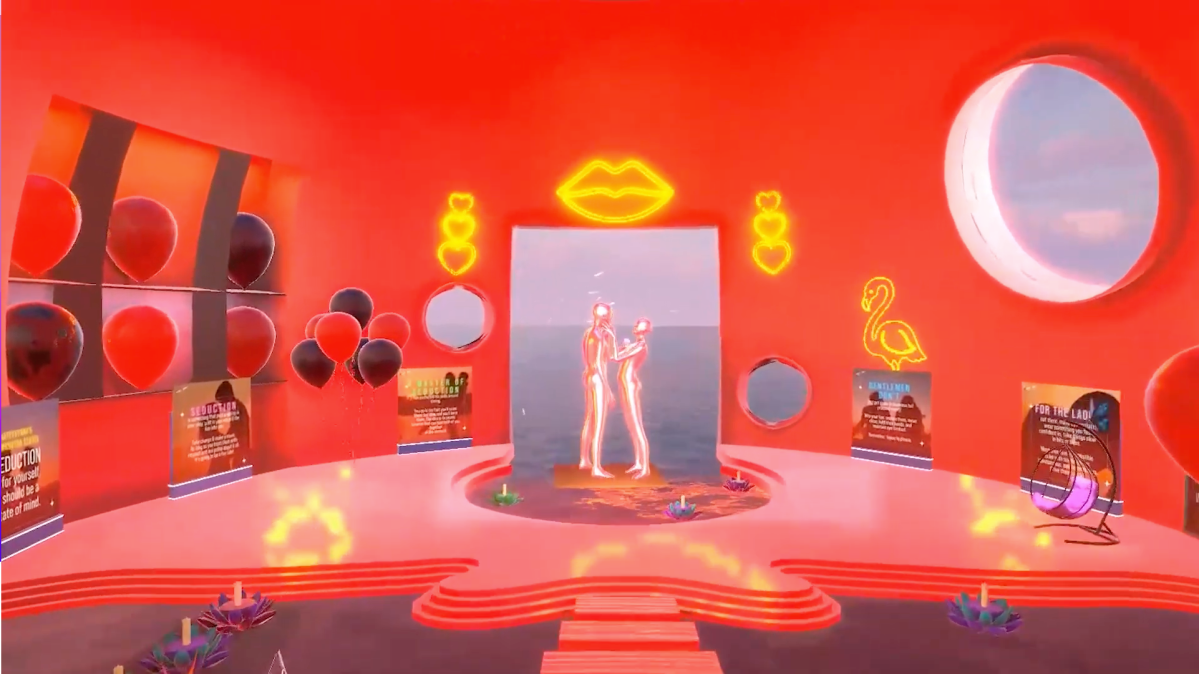 Let's talk sex in the metaverse
There's already concerts, Super Bowls, and even court proceedings in the metaverse, so why not sex? In more conservative societies where sex is a taboo topic, leveraging future technology like the metaverse could potentially help customers who are shy to approach sexual wellness services in real life.
As of writing, the Kamaverse is listed under the 'Popular' category on Spatial and has amassed over 1,700 views.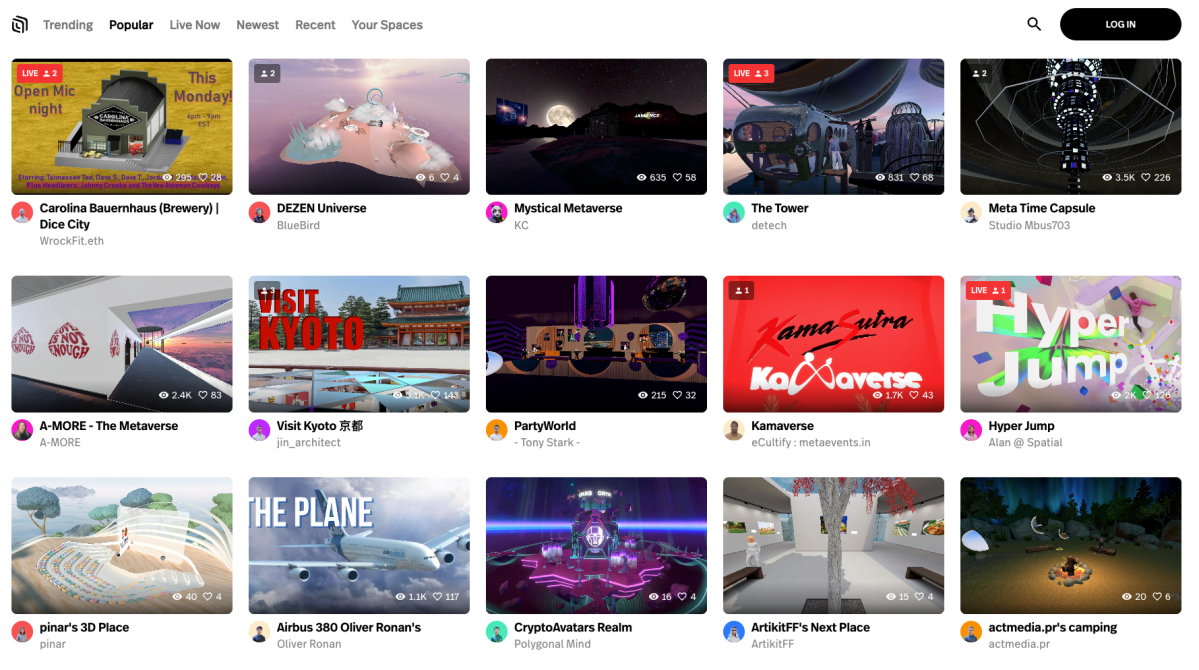 So, there's certainly a market out there for such services.