As Greta Gerwig's Barbie arrives at cinemas worldwide, an AI-generated magazine cover of a Barbie-themed photoshoot has sparked criticism from fans.
The Barbie-inspired cover was for Glamour Bulgaria's August edition, which features model Lisa Opie who boasts 1 million Instagram followers. Opie poses at the front cover; her outfits, as well as the backdrop for several photos, are generated with AI.
The AI-generated photoshoot was by New York-based artificial intelligence artist 'AI Fashion Photos' who teamed up with costume designer Joey Rolon.
According to an interview with the New York Post, the AI-generated cover took only 20 minutes to create. Opie contacted 'AI Fashion Photos', sent them photos of her head from various angles, and voilà: Barbie girl in a Barbie world.
"It was super, super easy, and it was really fun, because sometimes it would generate things that you wouldn't even think of, but you like it better than what your original idea was," the model told the New York Post. 
On Opie's Instagram, she shared that she became "the first model to have a completely AI-generated image on a magazine cover." However, it is worth noting that supermodel Bella Hadid had a similar AI-generated photoshoot for Vogue Italy's May edition.
'AI Barbie' looks plastic indeed
On Rolon's Instagram, he described the process as "pushing boundaries and embracing the future."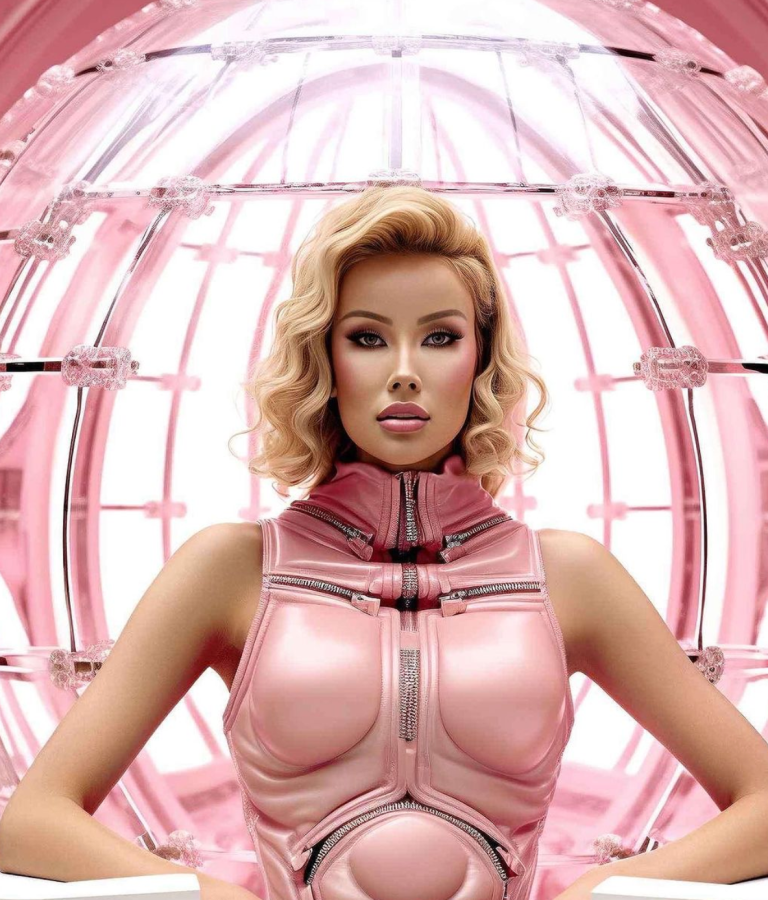 However, on social media, users aren't too impressed with the AI-generated Barbie magazine cover.
While there is plenty of praise left under Opie's Instagram post, the main contention from users is that the outfits depicted don't even exist. The same goes with the model's hair, makeup, and so on. They are fabricated, thus going against the entire purpose of a fashion magazine: to showcase the talent of creatives in the industry.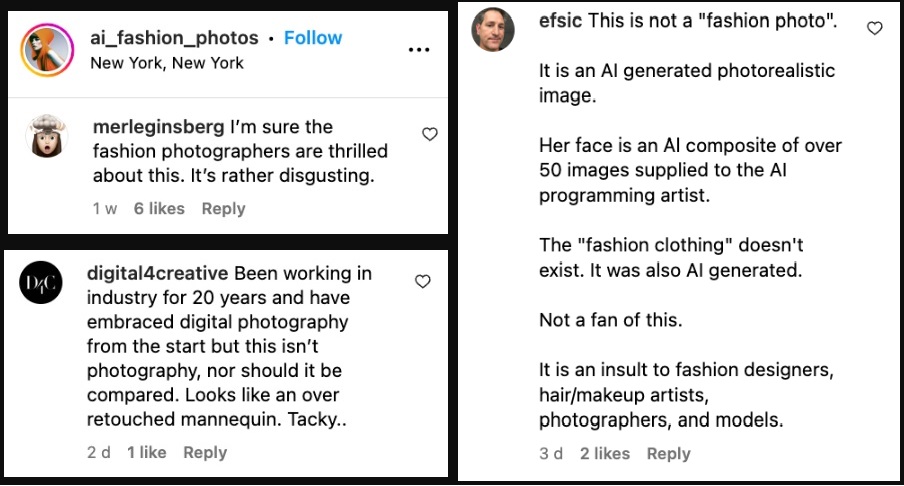 According to Creative Bloq, one comment left on Opie's Instagram read: "Just when you think it can't get any more fake, this happens."

A professional photographer also pointed out flaws in the cover photo's retouching technique. "This isn't photography, nor should it be compared. It looks like an over-retouched mannequin," wrote a digital photographer on 'AI Fashion Photos' Instagram.